It's been a while since the mid-day meal scheme became a part of the school curriculum in India, but the number of complaints about the poor quality of food being served to the children are on a rise across the country.
In a recent incident that came to light from a government primary school in Sonbhadra district of UP, a bucket of water was allegedly mixed with just 1 litre of milk and served to around 81 children.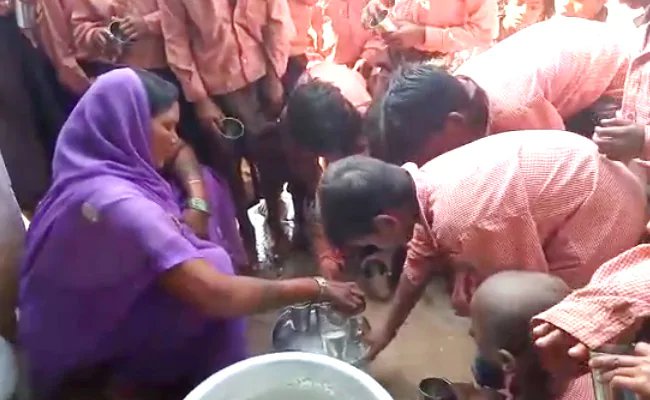 The milk was served to the school children as a part of the government's mid-day meal scheme. A video of the incident is also going viral on social media and shows the cook boiling water in a large aluminium container before adding milk from a 1-litre carton.
After the incident was reported, the district magistrate, S Rajalingam, informed the media that an FIR has been registered in the case. He said:
The incident is factually correct. An FIR has been filed against the contractual teacher. Another teacher has been suspended for not informing the administration of milk shortage.
According to Dev Patia, gram panchayat ward member, the mid-day meal menu includes tehri and milk. Only a litre of milk was made available to the cook by the school authorities to cook for as many as 81 children.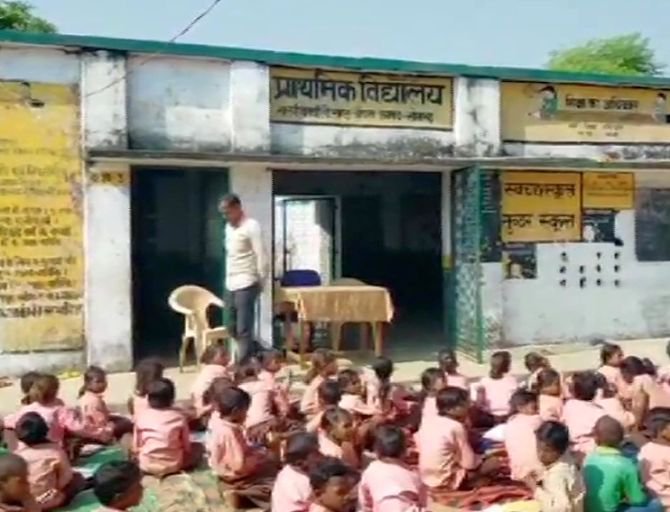 Regular occurrences of these kind of incidents point towards the dismal state of the most-coveted government scheme for the children in India.