Uttar Pradesh government's Hausla Poshan Yojna, a scheme which provides nutritious food to pregnant woman and malnourished children is facing lot of hurdles. And no, it's not because of food poisoning or corruption, but because upper caste pregnant women in the state won't consume the food cooked by a scheduled caste person.
As per Times Of India report, as many as 18 pregnant women from Dhankuna village in Pilibhit district alone have stubbornly refused to eat food cooked by an "untouchable" woman who happens to be the head of the Anganwadi. 
Under the scheme, which was launched on June 20 by state chief minister Akhilesh Yadav, pregnant women and malnurished children would be provided cooked food and one fruit each.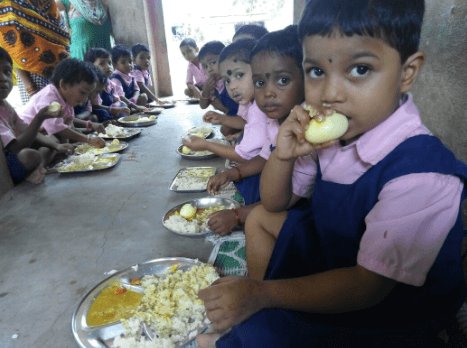 Pilibhit district programme officer Raj Kapoor, speaking to Times Of India confirmed this news and also added that "a group of six students in a government primary school has not been eating the midday meal as the cook hired by the school belongs to the scheduled caste". 
While Pilibhit district witnessed the most overt outrage, similar reports of casteism emerged from several centres across the state as well.
(Feature image source: Twitter | @timesofindia)