In a disgraceful episode, members of higher castes in the Nagla Kewal village of Uttar Pradesh refused to allow public land to be used for the cremation of 52-year-old Vir Singh, a CRPF solider martyred in the Pampore attack on Saturday, reports Times Of India.
Apparently for these people maintaining caste prejudices was more important that honouring those who laid down their lives protecting the nation. 
 In fact, it was only after the district officials intervened and "after long hours of talk with SDM" that they finally agreed to allow a 10 by 10 metre plot of land to be used for the funeral. 
The attack on the CRPF convoy, the deadliest one on security forces in recent years that left eight personnel dead, triggered an outrage. Home Minister Rajnath Singh and Defence Minister Manohar Parrikar have said that the security forces have "standing orders" and "full freedom" to retaliate and forget the "count of bullets" if they are fired upon.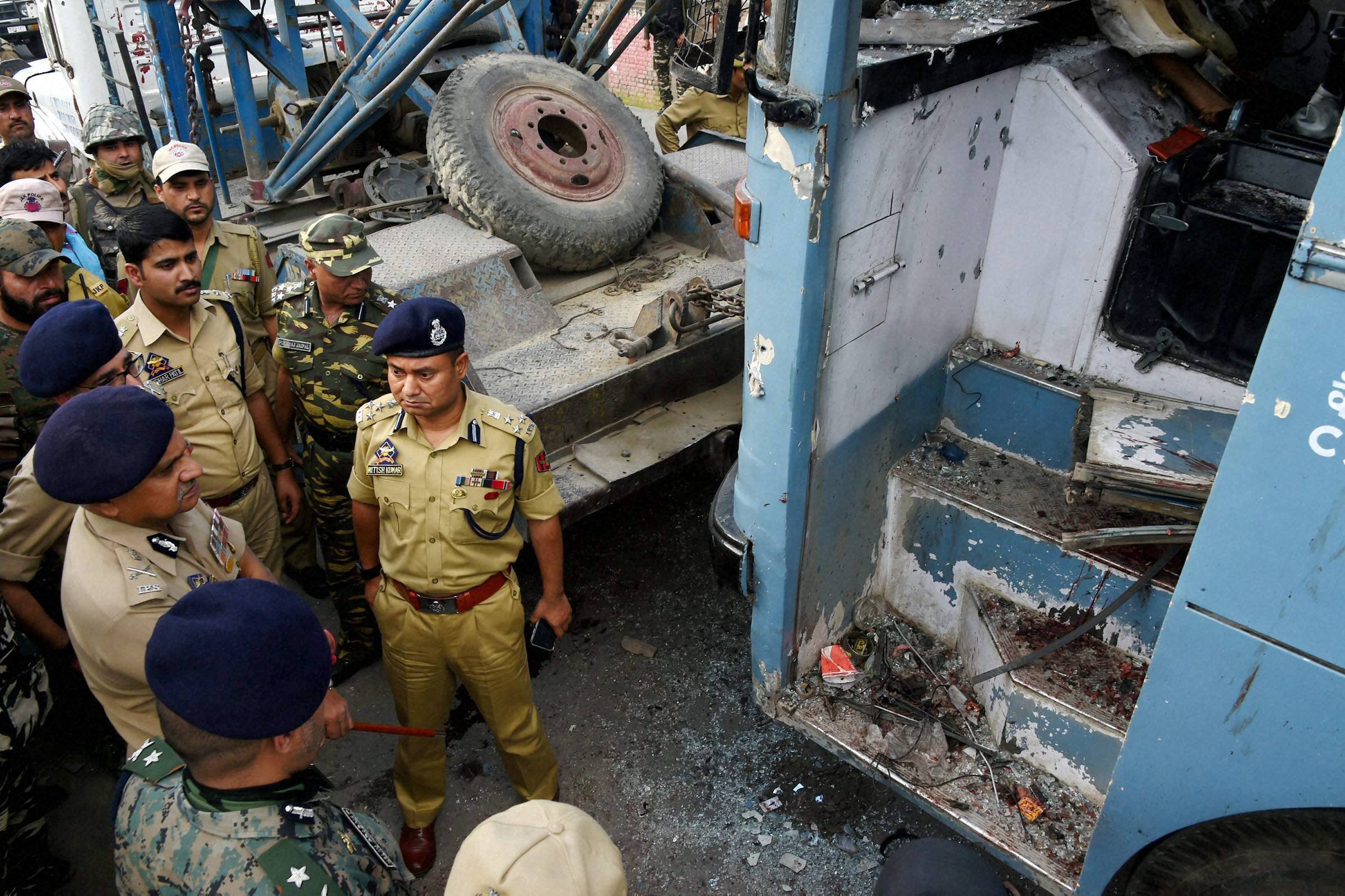 The slain soldier's father, speaking to Times Of India said, "My son gave up his life to protect the land of our country, but over here our own people have objections to give a 10 by 10 sq meter land for his cremation. I don't know, who will now take care of his children."
According to the report, Singh, who joined the CRPF in 1981 was the sole earning member in his family and is survived by three children.
Twitterati was infuriated with this shocking incident:
No country for 'lower-caste'. The 'Uppercaste' residents objected honor to the martyr because of his caste. Shame. https://t.co/7Ymi3ix4fQ

— Gaurav Pandhi (@GauravPandhi) June 27, 2016
@JantaKaReporter Extremely shameful! Hard to believe that Caste prejudice can be applied even in such tragic times! Disappointed!

— Simply Human (@shanti_unique) June 27, 2016
(Feature image source: Twitter)