Imagine you buy a brand-new car from a showroom at a hefty price and you end up having a bad experience while driving it. You will connect with your dealer immediately and would drive it back to the showroom to rectify your problems, right? But what if you don't get any satisfactory solution from the dealer?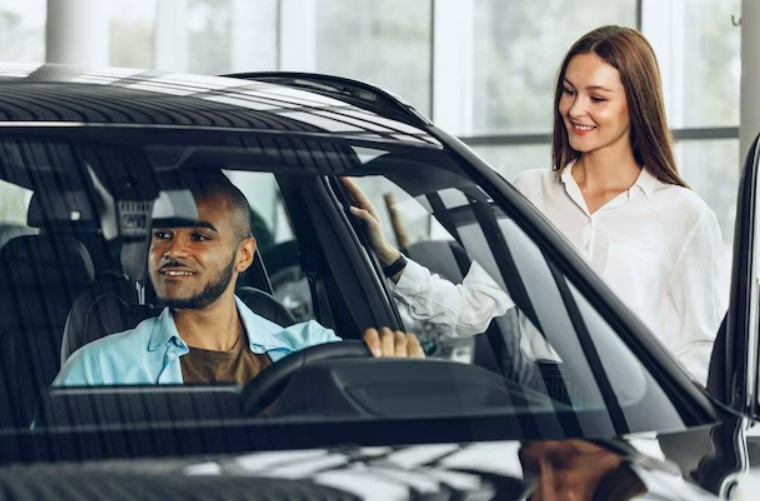 This is exactly what happened to a resident from Rajasthan who sent his brand-new but defective car worth ₹18 lakh back to the showroom. Frustrated with frequent technical glitches, this time, the car owner got his vehicle pulled by donkeys on the road. Wait, what?
A video of the insensitive moment has caught our attention on Twitter and is grabbing headlines on various news portals. In the clip posted by Twitter user Siraj Noorani (@sirajnoorani), a black Hyundai car can be seen being dragged by two donkeys as they are tied with a rope.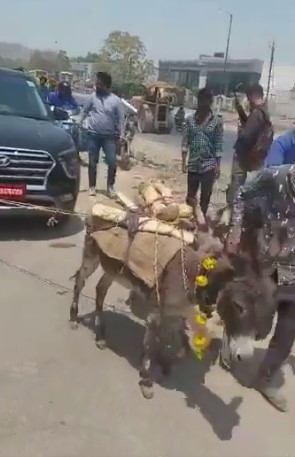 We can also hear the sound of drumbeats in the background. A few people are walking behind the car and pushing it forward.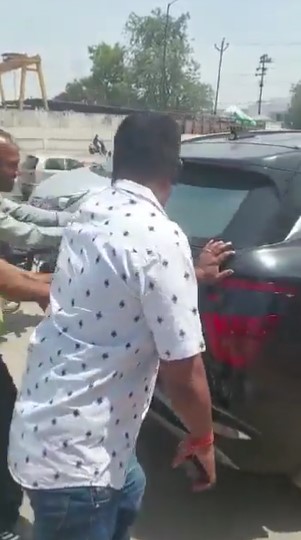 Going by the video, it seems like a procession of sorts.
Watch the video here:
Let's check out reactions of netizens: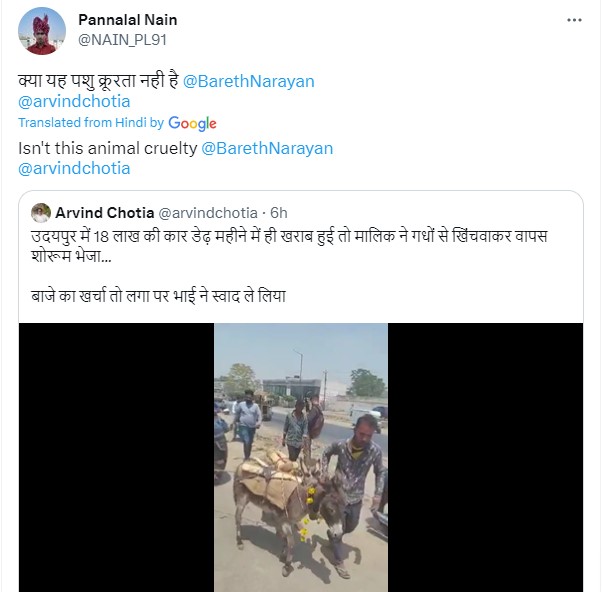 A few of them called out the car manufacturer and its employees.
According to a report by Times of India, Shankarlal had bought a new car worth ₹17.50 lakh from a showroom in Madri Industrial Area in Udaipur, his relative Raj Kumar Gayari said. The car allegedly had frequent technical glitches since it was bought from the showroom. The owner had informed about these issues to the authorised service centre. It was brought there twice, however, no satisfactory solution was provided by the dealer, TOI reported.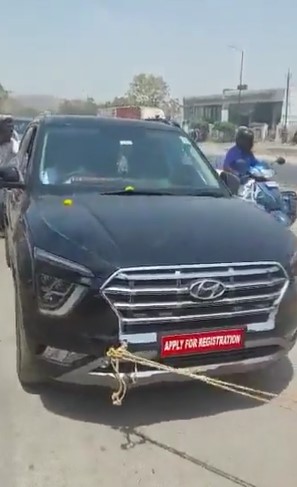 As per the website, Gayari further stated that the newly-purchased car was pushed several times to start its engine during a family function. The representatives advised them to drive the vehicle for some distance in order to charge its battery. The problem still persisted.
"After all the trauma that we went through, we finally decided to bring back the car to the showroom," he added.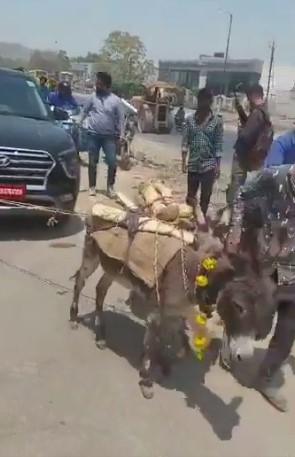 Contrary to this, a representative of the showroom allegedly defended his company, saying that the owner had carried out some modifications to the vehicle. While the car is currently in the showroom, the owner has demanded its replacement, the website reported.
Well, no customer should have such experience, but can we also shed some light on how he promoted animal cruelty here? Stupidity at its peak.