Times of India displayed their "expertise" on reporting on 12th April this year. The world remembers. 
To refresh your memory, let us remind you that they captured Kate Middleton's upskirt moment when she was paying her respect to the soldiers to laid down their lives for the country's honour, at India Gate in New Delhi.
Obviously, their reporting skills not only drove people mad, it drove people furious.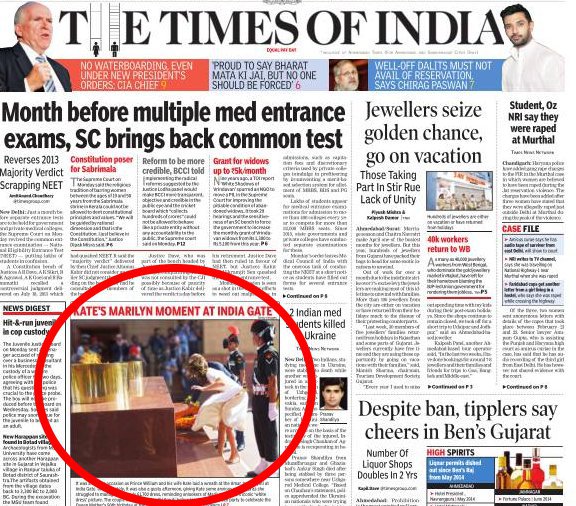 As reported by Buzzfeed first, just a day after they did this, DNA After Hrs invested (read: wasted) half of a whole page talking of Kate Middleton's wardrobe malfunctions. 
That is SOME obsession, DNA! 
Moral of the story? Learning a lesson is not everyone's cup of tea.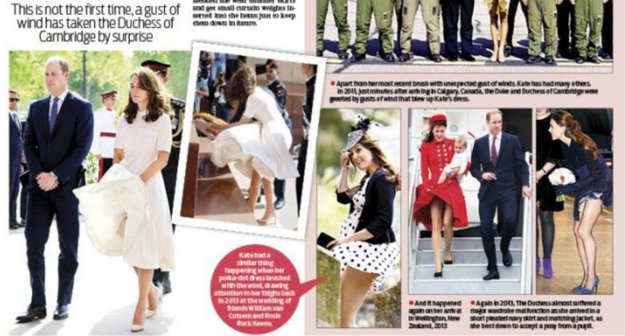 The wind touched her skirt and DNA couldn't help but dedicate their time to reporting the "event".
This is the text that followed:
"The wind picked up the hem of her dress and left Kate repeatedly push her skirt down, her hair flying all over the place. Her love for full-skirted dresses and coats has caused many Marilyn Monroe moments in the past. Wonder if Kate will take the advice of critics who have recommended she wear slimmer skirts and get small curtain weights inserted into the hems just to keep them down in future."
She is a Duchess. She wears a skirt. When the wind touches her skirt, it moves the skirt. Skirts misbehave. Deal with it.