Vansh, the eldest of the two sons of Havildar Ravi Paul Salotra, is aware that his father was martyred in Uri terror attack but that has only strengthened his resolve to don the olive greens to serve the nation and avenge the killing.
Ravi Paul of 10 Dogra Regiment was one of the 18 brave soldiers who lost their lives while fighting the four terrorists who attacked the Army Brigade Headquarters in Uri sector of Baramulla district on Sunday. He had served the army for 23 years.
Besides Vansh(10), 42-year-old Ravi Paul is survived by his wife Geeta Rani and another son Sudansheesh (7) and 80-year-old mother. Because of Ravi Paul's death, a pall of gloom has descended on his native Sarwa village in Ramgarh sub-sector of Samba district.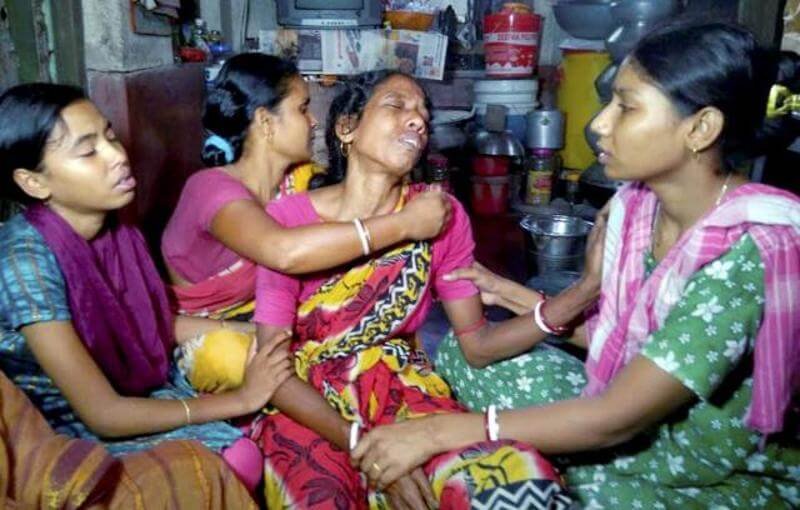 "My father used to call early in the morning. Yesterday(Sunday) he called us and we spoke in length on various issues. He asked me to concentrate on my studies so that I could fulfill his dream of becoming a doctor in the Indian Army," said Vansh, a class 6th student.
When asked whether he was aware of what tragedy has befallen on the family, Vansh, carrying two plastic tricolours, said his father laid down his life for the sanctity of the national flag.
"Yes I know that my father laid down his life for this tricolour and I will fulfill his dream of becoming a doctor in the Army so as to avenge the killing of my father," he said.
Ravi Paul's two brothers have also served in the Army. In this sleepy Sarwa village of over 120 families, there are many who have donned the olive green uniform at one stage of their life.
"Majority of the people in our village are either serving in the Army or have served at one stage of their life. Out of six brothers, my three brothers were in Army and Ravi Paul was the youngest to join the Army," said Joginder Lal Salotra, elder brother of Ravi Paul.
He described Ravi Paul as a very jolly and friendly person who used to mingle with everybody in the village.
"Whenever he used to come on leave, people used to meet him as he always narrated the stories about his tenure in the Army," Lal said.
He said Ravi Paul used to make sure that he calls his family everyday.
Mohan Lal Salotra, another brother of the martyr soldier, said he has not only lost a younger brother but a friend who used to share every secret of life with him.
"I also served in the Army and after retirement I joined Defence Security Corps (DSE) and I am currently posted in Ludhiana. Though I was elder to Ravi, we were like good friends who used to talk each other daily.
"September 17 was the last time we spoke and yesterday when I tried to call him, the line could not go through. Later in the afternoon, somebody called me to inform that my brother has made the supreme sacrifice for the nation," Mohan Lal said.
He said his brother wanted both of his sons to become doctors and join the Indian Army to serve the nation, "Now it is our duty to make sure that the dream of our brother is fulfilled".
Since the news of the martyrdom of Ravi Paul spread, thousands of villagers and relatives started pouring in to the house of the martyr soldier to express their solidarity with the bereaved family.
(Feature image source: PTI)