In a major blow to President Donald Trump, a US federal appeals court today rejected a request by his administration to immediately reinstate travel ban on citizens of seven Muslim-majority countries.
The Justice Department had made the request with the 9th Circuit Court of Appeals in San Francisco as part of an appeal against a lower court order halting the travel ban on people from Iraq, Iran, Syria, Sudan, Somalia, Libya and Yemen.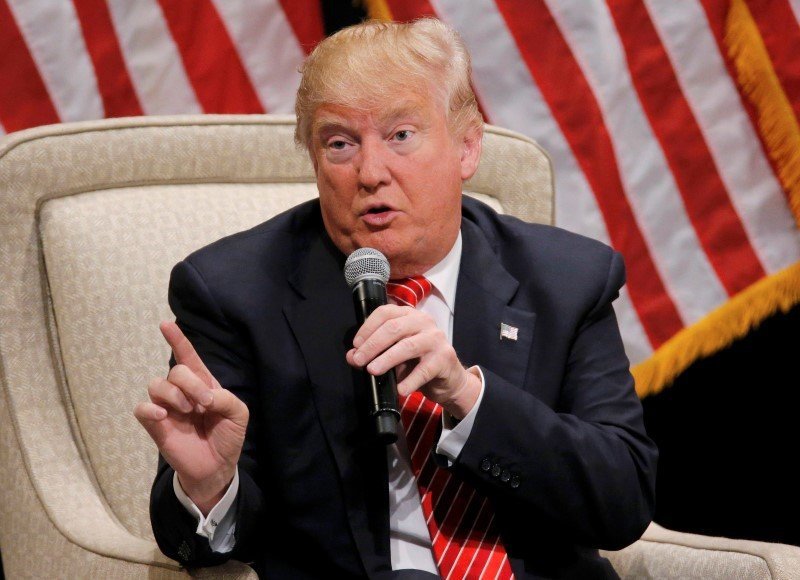 The court asked challengers of the ban respond to the appeal, and for the Justice Department to file a counter- response by tomorrow.
Citing the presidents "sovereign prerogative" to admit or exclude aliens, lawyers for the Department of Justice earlier told the court that the states of Washington and Minnesota should not have been allowed to challenge the ban, and that a judge was wrong to stop Trump's executive order. 
Acting Solicitor General Noel Francisco said the president alone has the power to decide who can enter or stay in the US. 
"Judicial second-guessing of the Presidents determination that a temporary suspension of entry of certain classes of aliens was necessary at this time to protect national security would constitute an impermissible intrusion on the political branches? plenary constitutional authority over foreign affairs, national security, and immigration," Francisco said.
The administration was fighting Seattle federal judge James Robart's decision on Friday that imposed a temporary, nationwide halt to Trumps order barring refugees and those from seven majority-Muslim nations from entering the country.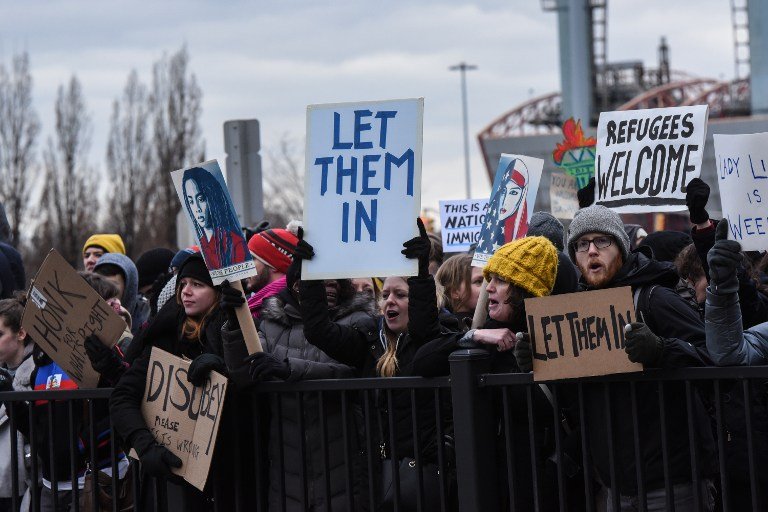 Soon after Robart's ruling, Trump attacked the judge, a George W Bush appointee, on Twitter, calling him a "so-called judge" and saying his opinion was "ridiculous and will be overturned".
After Friday's ruling, the Department of Homeland Security announced it had suspended all actions to implement the immigration order and would resume standard inspections of travellers as it did prior to the signing of the travel ban. At the same time, it urged the Justice Department to challenge the ruling "at the earliest possible time".
Trump had exuded confidence that his administration would prevail in the governments appeal of the ruling. "Well win," Trump had told White House pool. "For the safety of the country, well win."
"The judge opens up our country to potential terrorists and others that do not have our best interests at heart. Bad people are very happy!" Trump had said, expressing his clear displeasure over Robart's ruling.
"What is our country coming to when a judge can halt a Homeland Security travel ban and anyone, even with bad intentions, can come into US ?" he had asked in another tweet.
"Because the ban was lifted by a judge, many very bad and dangerous people may be pouring into our country. A terrible decision," he had tweeted to his 23.7 million followers.
Experts said the US had been brought to the brink of a full-blown constitutional crisis.