Defence Minister Manohar Parrikar and outgoing US Defence Secretary Ashton Carter on Thursday finalised the "major defence partner" status to India which will fast-track cooperation and sharing of high-end American defence technology.
Both sides also vowed to expand the bilateral defence cooperation as Carter met Parrikar for the record breaking seventh time.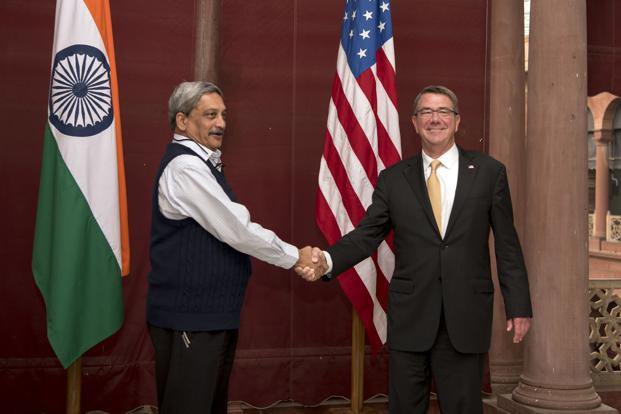 So what does it mean to be a "major defence partner" of the US?
The status means that for defense-related trade and technology transfer, India would now be treated at par with America's closest allies. 
According to the joint statement by both countries, the designation as a Major Defense Partner, is a status unique to India and institutionalises the progress made to facilitate defence trade and technology-sharing with India to a level at par with that of the United States' closest allies and partners, and ensures enduring cooperation into the future.
What does it mean for India?
Simply put, India now can get access to 99% of the US defense technologies as the export hurdle of high tech US military hardware and technology to India is removed.
India would also receive license-free access to a wide range of dual-use technologies in conjunction with steps that India has committed to take to advance its export control objectives.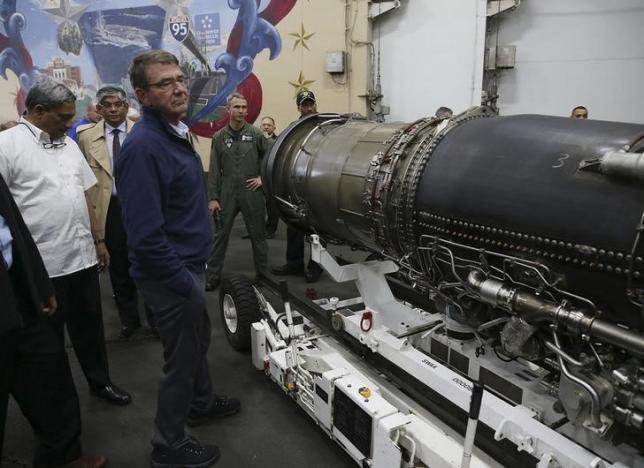 US government will inform the review of requests to export defense articles, defense services, or related technology to India under the Arms Export Control Act, and inform any regulatory and policy adjustments that may be appropriate.
In support of India's Make in India initiative, and to support the development of robust defense industries and their integration into the global supply chain, the United States will continue to facilitate the export of goods and technologies for projects, programs and joint ventures 
The deal also means approval and facilitation of transfer of advanced technology, consistent with US conventional arms transfer policy, to support combined military planning with India's military for missions such as humanitarian assistance and disaster relief, counter piracy, freedom of navigation, and maritime domain awareness missions, and to promote weapons systems interoperability.
(With PTI inputs)