Citing 'increased terrorist threats' from militant groups in various regions of the world, the U.S. State Department issued a global alert on Monday for Americans planning to travel following deadly militant attacks in France and Mali.As millions of Americans prepare to travel for the U.S. Thanksgiving holiday on Thursday, the agency said potential attackers could target private or government interests.The department did not advise people against travel but said U.S. citizens should be vigilant, especially in crowded places.
The State Department has regularly issued such worldwide travel alerts since the Sept. 11, 2001, attacks on the United States. A State Department official said the latest alert, which expires Feb. 24, effectively updated past warnings.In the statement on its website, the State Department said: "Current information suggests that (Islamic State), al-Qaeda, Boko Haram, and other terrorist groups continue to plan terrorist attacks in multiple regions."Although it did not mention the Nov. 13 Paris attacks claimed by the Islamic State group in which 130 died, the department noted that militants had carried out attacks in France, Nigeria, Denmark, Turkey, and Mali during the past year.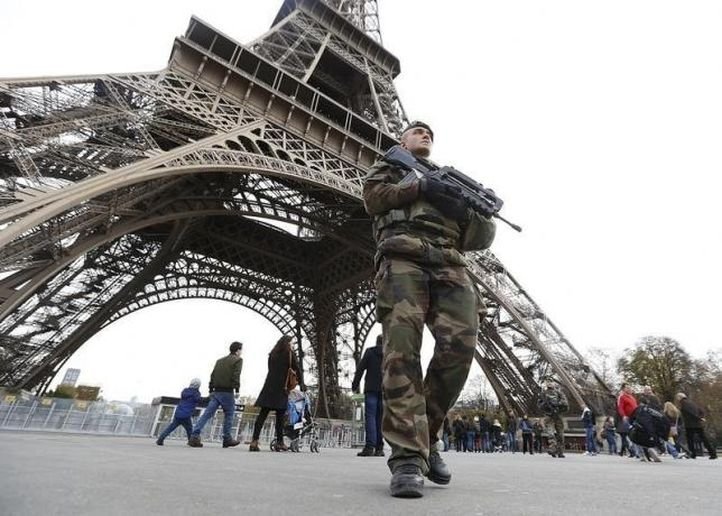 "Authorities believe the likelihood of terror attacks will continue as members of (Islamic State) return from Syria and Iraq," it said. "Additionally, there is a continuing threat from unaffiliated persons planning attacks inspired by major terrorist organizations but conducted on an individual basis."France and Belgium have launched a manhunt following the attacks in Paris, with a focus on Brussels barkeeper Salah Abdeslam, 26, who returned to the city from Paris hours after the attacks and is still at large.Abdeslam's mobile phone was detected after the attacks in the 18th district in the north of Paris, near an abandoned car that he had rented, and then later in Chatillon in the south, a source close to the investigation said.Detectives were examining what appeared to be an explosive belt found in a litter bin in the town of Montrouge, south of the capital and not far from Chatillon.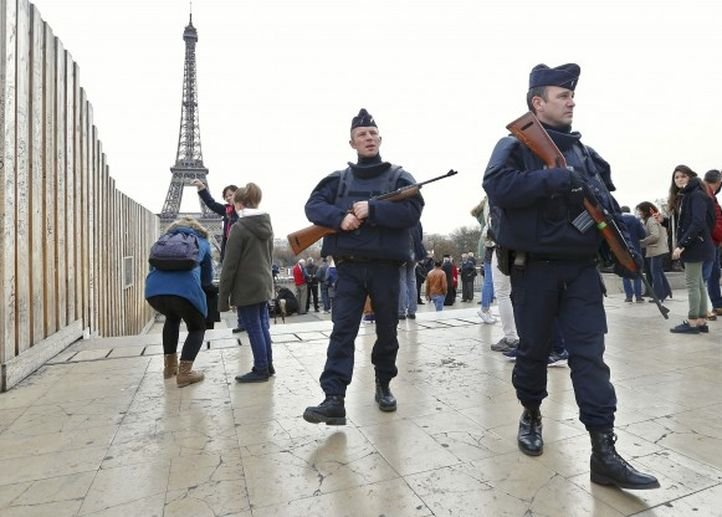 The source said it was too soon to say whether the belt had been in contact with Abdeslam, whose elder brother blew himself during the gun and suicide bomb attacks.One theory was that Abdeslam had intended to blow himself up in the 18th district but had abandoned the plan, although it was not clear why."Maybe he had a technical problem with his explosive belt," a police source said.Fearing an imminent threat of a Paris-style attack, Belgium extended a maximum security alert in Brussels for a week but said the metro system and schools could reopen on Wednesday."We are still confronted with the threat we were facing yesterday," Prime Minister Charles Michel said. Potential targets remained shopping areas and public transport.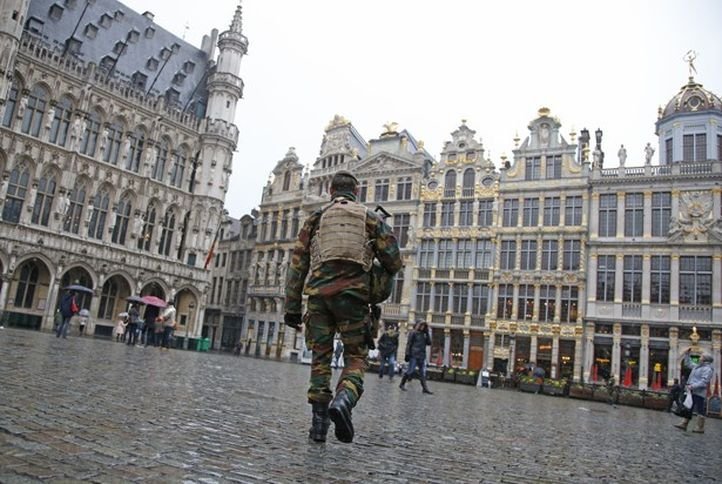 Belgium has been at the heart of investigations into the Paris attacks since French law enforcement bodies said two of the suicide bombers had lived there. Three people have been charged in Belgium with terrorist offences, including two who travelled back with Abdeslam from Brussels. Soldiers Patrol Brussels As authorities tried to establish Abdeslam's movements and whereabouts, a source said he travelled through Italy in August with a companion, but his presence caused no alarm because he was not a wanted man at the time.His companion was Ahmet Dahmani, a Belgian man of Moroccan origin who was arrested in Turkey last week on suspicion of involvement in the Paris attacks, the investigative source said.In Belgium, prosecutors said they had charged a fourth person with terrorist offences linked to the Paris attacks.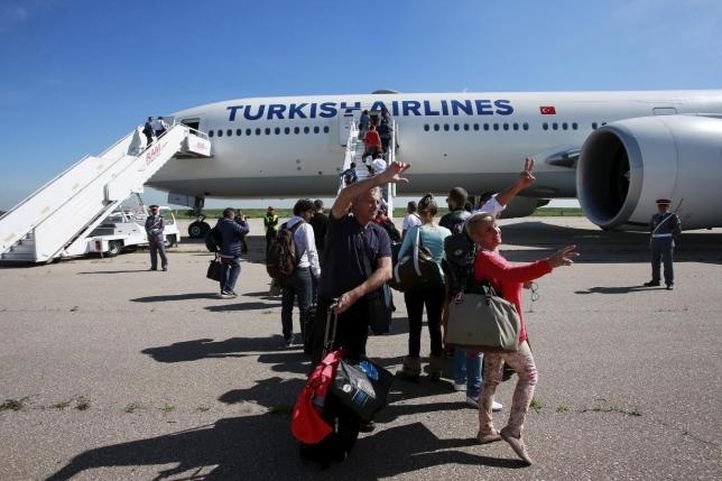 They released all 15 others detained in police raids on Sunday. Two of five people detained on Monday were also released while the other three had their custody prolonged.Soldiers patrolled the streets of Brussels, the bustling European Union capital, which has been in lockdown since Saturday.On the Grand Place, a historic central square that usually draws crowds of tourists, an armoured military vehicle was parked under an illuminated Christmas tree.NATO, which raised its alert level after the Paris attacks, said its headquarters in the city were open, but some staff had been asked to work from home. EU institutions were also open with soldiers patrolling outside.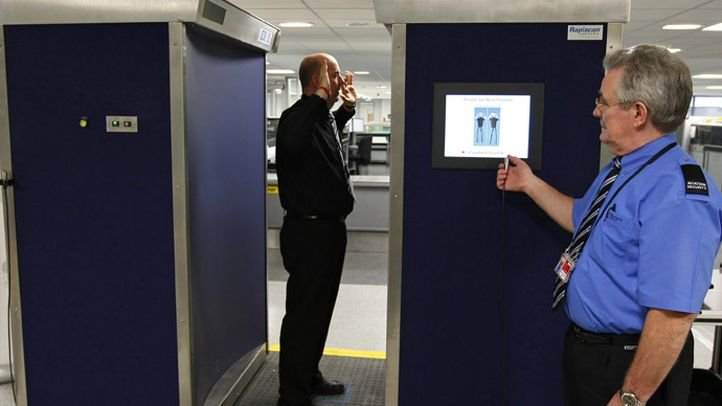 Interior Minister Jan Jambon told RTL radio, however, that the capital was still operating. "Apart from the closed metro and schools, life goes on in Brussels," he said.Workers were also setting up stalls for the city centre Christmas market, which is due to open on Friday, and organisers of the Davis Cup tennis final between Belgium and Britain in the city of Ghent, 55 km (35 miles) from the capital, said it would go ahead this weekend. Aircraft Carrier French jets from the Charles de Gaulle aircraft carrier struck Islamic State targets in Iraq and Syria on Monday, while Britain offered France the use of an air base in Cyprus to hit the militants behind the Paris attacks.French President Francois Hollande met British Prime Minister David Cameron in Paris as part of efforts to rally support for the fight against Islamic State. Hollande is also due to visit Washington and Moscow this week. The French president and U.S. President Barack Obama will hold a joint news conference on Tuesday morning, the White House said.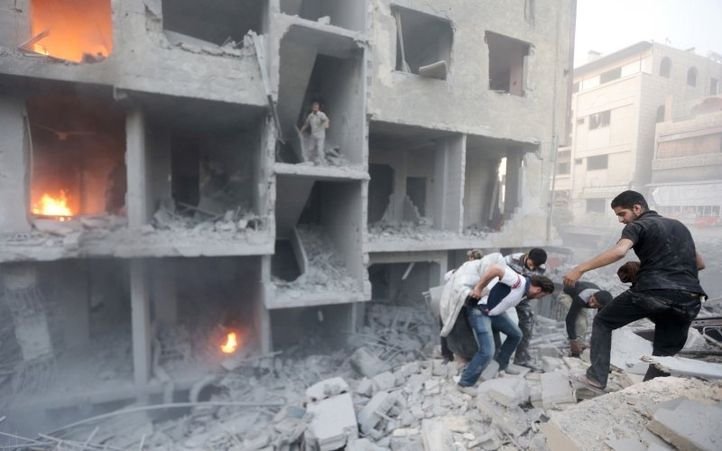 French jets taking off from the country's flagship in the eastern Mediterranean destroyed targets in Ramadi and Mosul in Iraq on Monday in support of Iraqi forces on the ground, the French armed forces said in a statement.In the evening, a raid was carried out on Islamic State's Syrian stronghold of Raqqa, where the French armed forces said planes destroyed several facilities including a command centre.