The United States announced on Friday it was "reasonably certain" a drone strike in Syria had killed Jihadi John, a British citizen who became the public face of Islamic State and a symbol of its brutality after appearing in hostage execution videos.
US and British officials welcomed the apparent success of the operation targeting Mohammed Emwazi, saying his death, if confirmed, would be a big blow to Islamic State's image and prestige even though Emwazi was not a significant tactical or operational figure in the militant group.
"If this strike was successful – and we still await confirmation of that – it will be a strike at the heart of ISIL (Islamic State)," Prime Minister David Cameron said in a statement outside his official London residence.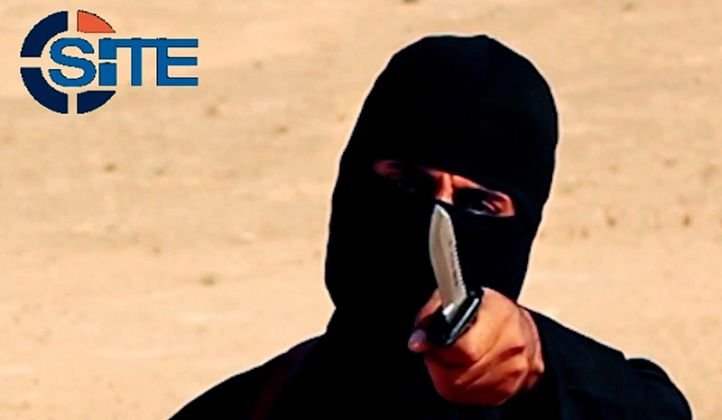 The US-British missile strike believed to have killed Emwazi was months in preparation but came together at lightning speed shortly before midnight on Thursday, as two U.S. MQ-9 Reaper drones and one British MQ-9 cruised above the Syrian town of Raqqa, officials said.
US Army Colonel Steve Warren, a spokesman in Baghdad for the U.S.-led coalition against Islamic State, said a Hellfire missile was fired at a car believed to be carrying Emwazi and another man. The missile killed the people riding in the car, he said.
"It's still a little early, but we are reasonably certain that we killed the target that we intended to kill, which is Jihadi John," Warren told reporters, adding the verification process still had to be completed.
An Islamic State fighter confirmed a strike took place in Raqqa, the organization's headquarters in Syria, and killed several "brothers" and civilians but added via the Internet that "there is a decision not to announce names."
Rami Abdulrahman, director of the Syrian Observatory for Human Rights, a monitoring group, said a car carrying four Islamic State leaders, including one Briton, had been killed in the strike in Raqqa. He quoted sources in Raqqa as saying Emwazi's body had been blown apart.
While experts questioned whether Emwazi's death would have much impact on Islamic State since he was not a senior military figure, Cameron described him as a "barbaric murderer" and Islamic State's "lead executioner."
"It was the right thing to do," Cameron said.