The US has cancelled 60,000 visas since President Donald Trump signed the controversial immigration order banning people from seven Muslim-majority countries, according to the State Department. 
The order signed by Trump last week imposes a 90-day pause on the entry into the US of nationals from Iraq, Syria, Sudan, Iran, Somalia, Libya, and Yemen. 
"Fewer than 60,000 individuals' visas were provisionally revoked to comply with the executive order. We recognise that those individuals are temporarily inconvenienced while we conduct our review under the executive order," said Will Cocks, spokesperson for Bureau of Consular Affairs Department of State.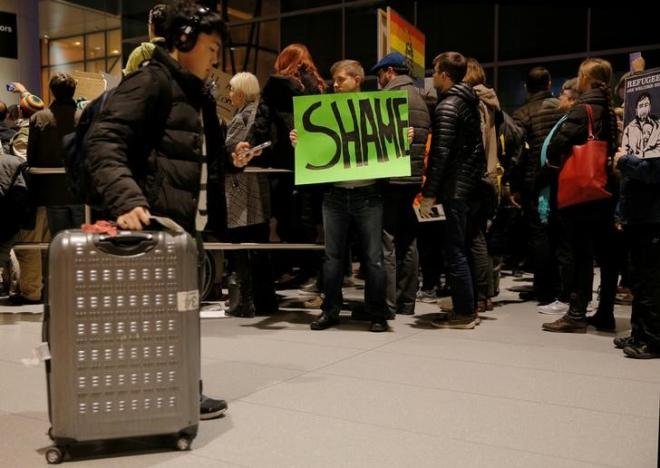 "To put that number in context, we issued over 11 million immigrant and non-immigrant visas in fiscal year 2015. As always, national security is our top priority when issuing visas," Cocks said. 
The pause does not apply to Lawful Permanent Residents, dual citizens with passports from a country other than the seven listed, or those travelling on diplomatic, NATO or UN visas, the Department of Homeland Security said. 
Special Immigrant Visa holders of these seven countries may board US-bound planes, and apply for and receive a national interest exception to the pause upon arrival, the Department of Homeland Security said. 
"Importantly, these seven countries are the only countries to which the pause on entry applies. No other countries face such treatment. Nor have any other countries been identified as warranting future inclusion at this time, contrary to false reports," it said.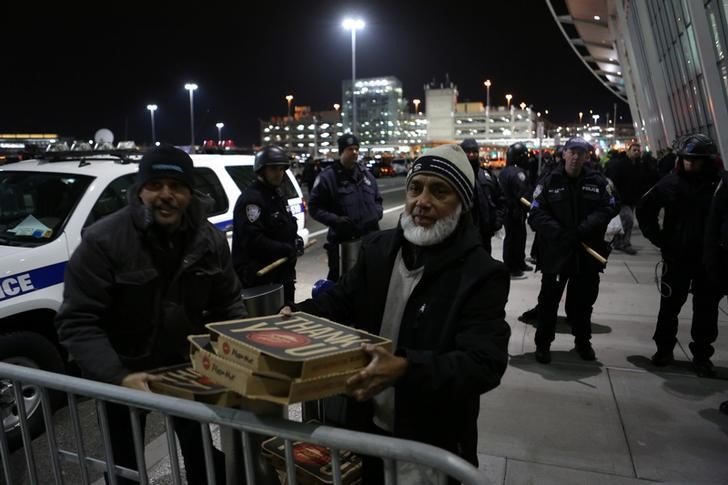 As directed by the Executive Order, the Department of Homeland Security is working with Department of State and the Office of the Director of National Intelligence to conduct a country-by-country review of the information provided by countries in order for their nationals to apply for myriad visas, immigration benefits, or otherwise seek admission into the US. 
"This review is needed to ensure that individuals seeking to enter the US are who they claim to be and do not pose a security or public-safety threat," a statement said, adding that the results of this review will be provided to the President within 30 days of the executive order's signing. 
This review will determine which countries do not provide adequate information on their nationals seeking immigration benefits or admission into the US. The goal is to ensure that those admitted to this country do not bear hostile attitudes toward the US and its founding principles.
Feature image source: Reuters