Canadian Penny Oleksiak and Simone Manuel of the United States were inseparable at the finish and even more united in joy after a stunning 100 metres freestyle dead-heat rewarded both with Olympic gold on Thursday.
Both women, one 16 and the other 20 and very much part of a new wave in swimming, touched the wall in 52.70 seconds as the crowd gasped at the times flashing up on the scoreboard.
Manuel's first gold also comes at her first Olympics where she too, as an African-American swimmer, also carried a particular resonance.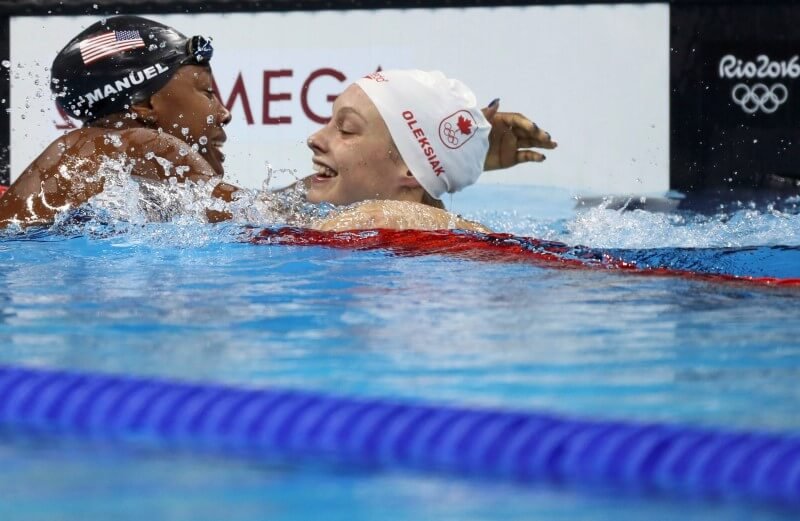 "This medal is not just for me, it's for some of the African-Americans that have come before me and have been inspirations and mentors to me," she said.
"I think it means a lot, especially what's going on in the world today with some of the issues with police brutality," she added.
"I think that this win kind of helps bring hope and change to some of the issues that are going on."
 Sweden's Sarah Sjostrom, the Olympic 100m butterfly champion who took the bronze in 52.99, was astonished.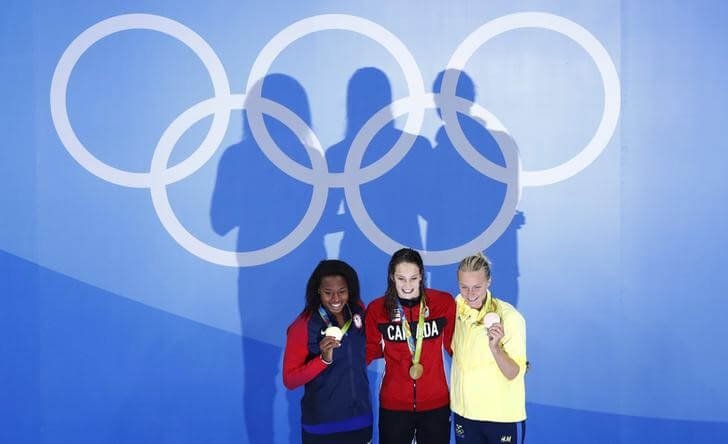 "I think that was a big shock for everyone in the final. Everyone had to watch the result many times before we understood what happened … the biggest surprise so far in this competition," Sjostrom said.
It was the second time the women's 100 freestyle had ended in such a fashion — the 1984 Los Angeles Games saw a tie between Americans Nancy Hogshead and Carrie Steinseifer in 55.92.
That was the first double gold in Olympic swimming and it came after the timing was reduced from a thousandth of a second to a hundredth following a controversial dead-heat in the 1972 men's 400 individual medley.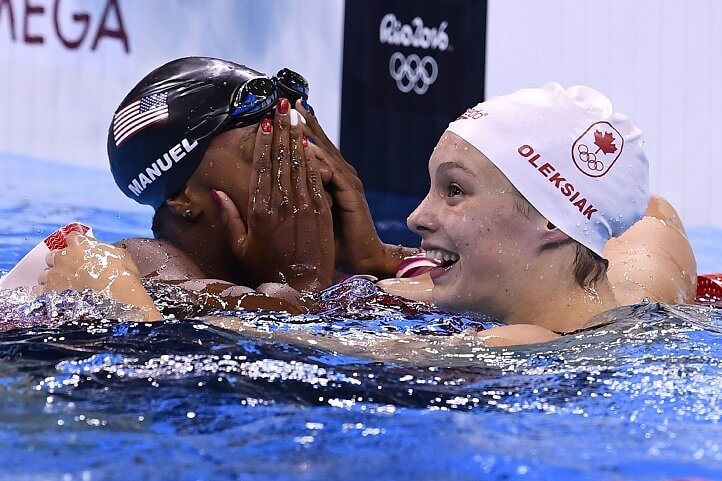 Then, Sweden's Gunnar Larsson was awarded the gold ahead of Tim McKee of the U.S.
At the 2000 Sydney Games, another 21.98 second dead-heat saw Anthony Ervin of the United States and team mate Gary Hall Jr each awarded the 50m freestyle gold.
"It's amazing to tie for gold. I never thought I'd win. She deserves it as much as me," said Oleksiak, the first athlete born in the 21st century to claim an Olympic gold in an individual event.
"I'm only 16 so it's pretty insane to win a gold medal in your first Olympics."
She was only seventh at the turn but powered back on the final 50 metres with a frenzied, head-down final 15 metres to the wall.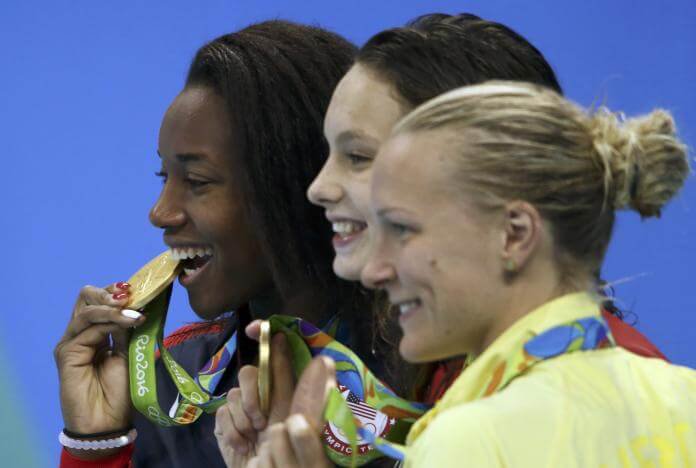 Oleksiak has now collected four medals from Rio — the most by a Canadian at a summer Games — winning a 4×100 freestyle bronze on the opening day of the competition, followed by a 100 butterfly silver and another bronze in the 4×200 freestyle.
There was a disappointment for Australia's Campbell sisters with world champion Bronte finishing fourth and world record holder Cate, leading in world record time at the turn but fading at the finish to sixth.
"I've always said that I didn't need a gold medal to have self-worth and I guess that that's being put to the test at the moment," said Cate.
London Olympic champion Ranomi Kromowidjojo of the Netherlands finished fifth.
(Feature image source: PTI| AP)