Sri Srinivasan could become the first Indian-American to be on the bench of the US Supreme Court after conservative icon Justice Antonin Scalia's sudden death gave rise to speculation that President Barack Obama may nominate the judge who enjoys impeccable bipartisan support.
Chandigarh-born Srikanth 'Sri' Srinivasan, 48, tops the list of prospective justice to the country's highest judicial body as Obama said he plans to fulfill his "constitutional responsibilities to nominate a successor" to Scalia.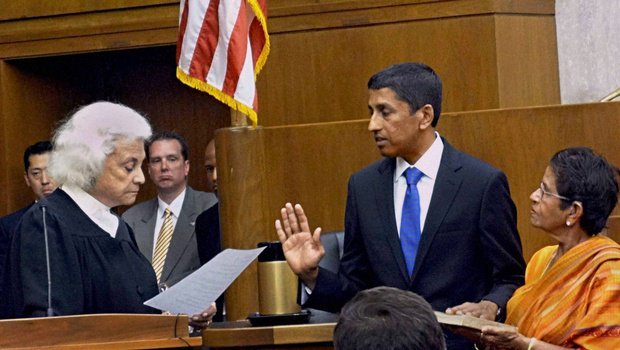 "Any list begins with Sri Srinivasan, a member of the US Court of Appeals for the District of Columbia Circuit – a traditional launching pad for Supreme Court nominees," the CNN reported today. 
"There's always a short-list of potential justices that court experts and watchers have in their heads; Obama will be cognisant that he is replacing a conservative icon and that might temper his choices, leading him to try to find someone that at least some Republicans in Congress might find acceptable," it said.
 At a time of bitter political divide when it would be tough for Obama to get through his nomination, Congressional experts pointed that Srinivasan's nomination as a federal judge was confirmed by the Senate with a record 97-0 votes including the two Republican presidential aspirants – Ted Cruz and Marco Rubio. 
Srinivasan, whom Obama had first nominated to the post in 2012, was a high school basketball star in Kansas before attending Stanford University, which he graduated from in 1989.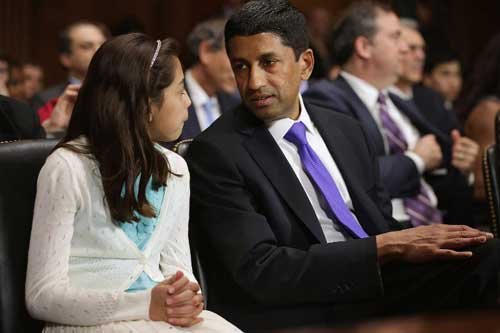 He was Obama's principal deputy solicitor general, most notably working on the successful fight against the Defence of Marriage Act, but also has experience on the other side of the aisle – serving as an assistant to the solicitor general during the George W Bush administration and as a clerk to retired Supreme Court justice Sandra Day O'Connor. 
Past reports have also labelled Srinivasan as Obama's "Supreme Court nominee in waiting". Srinivasan, whose mother is from Chennai and father was from Tirunelveli, is considered to have a bipartisan support in the Congress and is popular among lawmakers of both the parties. His parents had migrated to the US in the 1960s. 
Reflecting a bitter political divide, top Republican leadership including its presidential aspirants urged the president to leave the nomination to the new president. However, Obama said he has no such intention. 
Trailblazer Srinivasan was sworn in as judge of the second most powerful court of the US in 2013, making him the first Indian-American to be on the bench of the US Courts of Appeal for the District of Columbia Circuit. O'Connor, who had administered the oath of office, called Srinivasan "fair, faultless and fabulous".