The incomparable Usain Bolt powered his way around the Rio track to win the Olympic 200 metres gold for the third straight Games in 19.78 seconds on Thursday and remain on course for an extraordinary "triple-triple" of sprint titles.
The Jamaican simply laid waste to the best of the rest in the sprinting world to win his eighth track gold medal in what he has said will be his last individual race at the Olympics before his retirement next year.
"I don't need to prove anything else. What else can I do to prove to the world I am the greatest?" Bolt told reporters.
"I am trying to be one of the greatest. Be among (Muhammad) Ali and Pele. I hope to be in that bracket after these Games."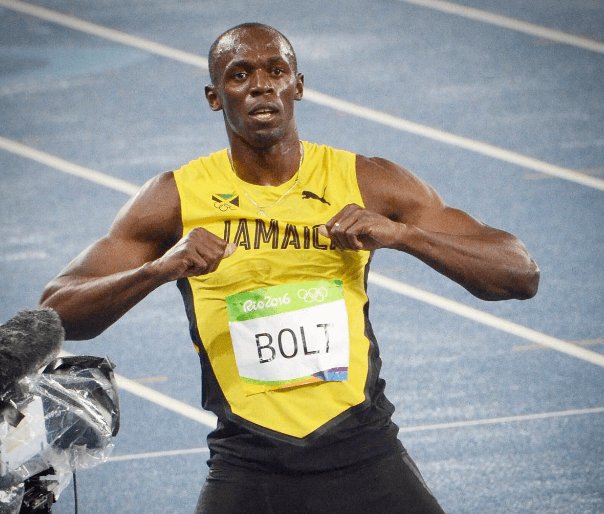 Andre de Grasse of Canada, who won bronze behind Bolt in the 100 metres, finished second in 20.02 seconds to claim his second sprint medal of the Games and establish himself as the heir apparent to the Sprint King.
Christophe Lemaitre of France secured his first major individual medal by taking bronze, edging out Adam Gemili of Britain in a photo finish after they were both awarded the same time of 20.12.
Bolt, who turns 30 on Sunday, will return to the track on Friday with his Jamaican relay team mates looking for a 4×100 gold to complete the sweep of all three sprint titles at three successive Olympics.
Even the prospect of witnessing a once-in-a-century athlete in his pomp was not enough to fill the Rio Olympic Stadium but what the crowd lacked in numbers, they made up for in noise as they welcomed Bolt to the track like a rock star.
AIR GUITAR
The great showman responded, of course, by playing air guitar and swaying to the music playing through the loudspeakers while smiling and nodding straight into the TV camera.
Beaten only once in nine years in his favourite event, the Jamaican had said he thought the world record of 19.19 he set at the 2009 world championships in Berlin was within reach.
He knew a good start would be essential if he was to manage that and duly got out of the blocks in the fifth fastest time of the eight-man field.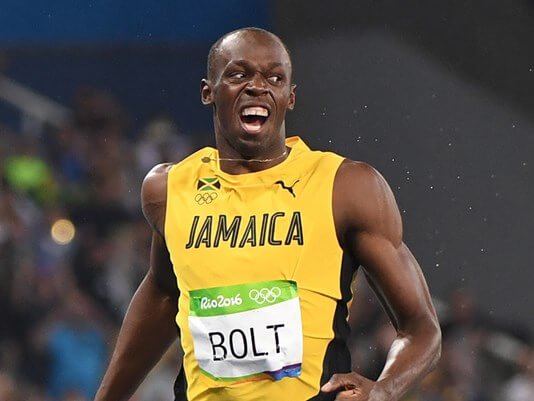 Head down and hands pumping away as he built up speed over the first 30 metres, Bolt rounded the bend with a clear lead and eased into his awesome full stride down the home straight.
That the track was damp from earlier rain may have contributed to the slowest time of his four world championship and three Olympic triumphs over 200 metres but it certainly did not dampen the celebrations.
Bolt struck his signature lightning bolt pose to a huge cheer from the crowd and draped a Brazilian flag over his shoulders as he performed his lap of honour to chants of "Usain Bolt! Usain Bolt! Usain Bolt!"
(Feature image source: Twitter)