Usain Bolt delivered when it mattered again on Thursday when he scorched the fastest time of the year to win a record fourth straight world 200 metres title in 19.55 seconds and sweep the individual sprints at a global championships for a fifth time.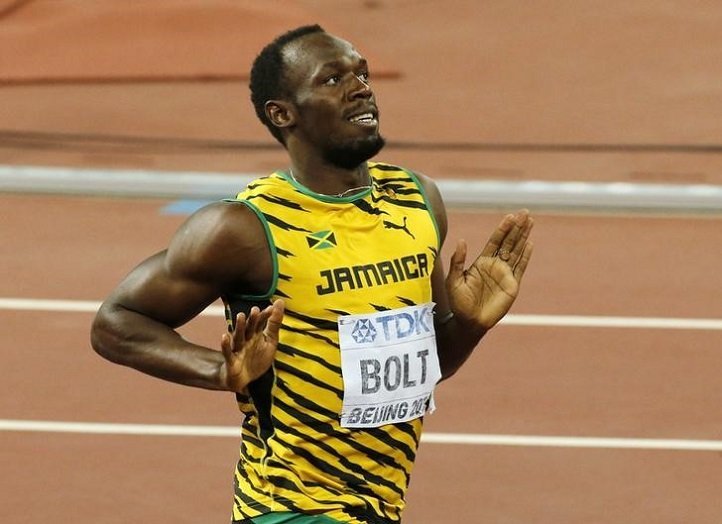 Five days after beating Justin Gatlin to win the 100 metres, the 29-year-old Olympic champion and world record holder again proved too strong for in-form American, who finished second in 19.74.
"Well done Usain," Bolt told reporters. "I am just happy, I told you guys I would do it. There was no doubt. I was not really focused on time. I knew I was not in the shape for a world record."
Bolt, who had run only one race at the distance coming into the championships after an injury-disrupted season, was in control from the start.
The 29-year-old got out of the blocks quicker than the usually explosive Gatlin on his inside and was ahead halfway round the bend before the American picked up speed and briefly looked like he might threaten the champion.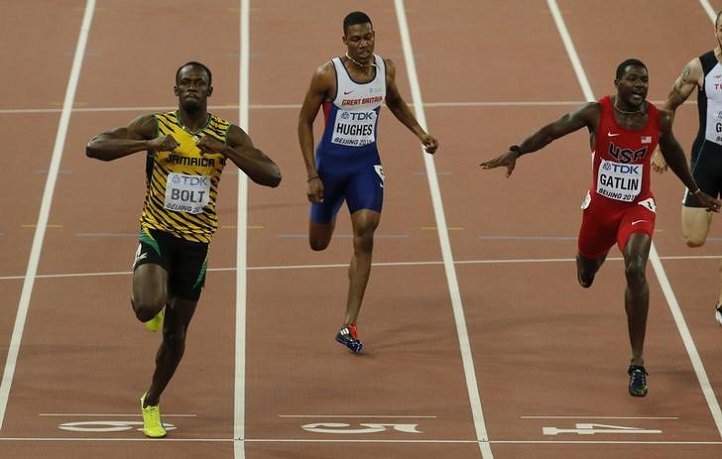 Puffing his cheeks out and swinging his arms high, though, Bolt pulled away down the home straight for an ultimately comfortable victory, thumping his chest with his fists as he crossed the line.
"When it comes to the 200 metres, I am a different person," Bolt said.
"My four world championship gold medals in the 200 metres, this a big deal, a great accomplishment."
The victory gave Bolt a record-extending 10th world championship gold medal and he could yet win an 11th as part of Jamaica's 4×100 metre relay team on Saturday.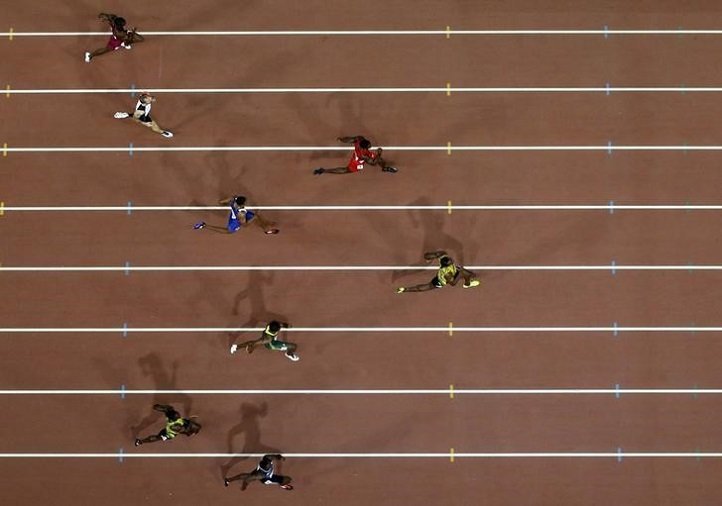 Bolt and Gatlin had faced each other only once before in a 200 metres race, at the 2005 world championships in Helsinki where the American claimed his first world title in the event and teenager Bolt finished last. That was the year before Gatlin, having just matched the 100m world record, tested positive for a banned substance for a second time and was suspended for four years.
Gatlin, 33, had gone unbeaten since 2013 in both sprints coming to Beijing and his was the world leading time that Bolt bettered to take the title.
"I'm the oldest man in the field and still running, running pretty well," said Gatlin. "It feels good to go against him(Bolt). I'm just going to prepare myself for next year, for the Olympics and come out even stronger."
Read more: