Usain Bolt withdrew from the Jamaican Olympic Trials on Friday with what the reigning Olympic champ described as a mildly torn left hamstring, an injury that could keep him from defending triple gold at the Rio Games.
Bolt — seeking his third consecutive Olympic titles in the 100, 200 and 4×100 relay — likely must now prove his fitness at a Diamond League meet July 22 in London to have a hope of running in Rio.
"After feeling discomfort in my hamstring after the first round last night and then again in the semi-final tonight, I was examined by the Chief Doctor of the National Championships and diagnosed with a Grade 1 tear," Bolt said in a statement.
"I have submitted a medical exemption to be excused from the 100m final and the remainder of the National Championships."
But there is some confusion over whether Bolt can pull out completely from the event.
Garth Gayle, the general secretary for the Jamaican Athletics Administration Association, said Friday night that unless Bolt shows up for his 200 metre heat on Saturday he could lose that place on the Olympic team.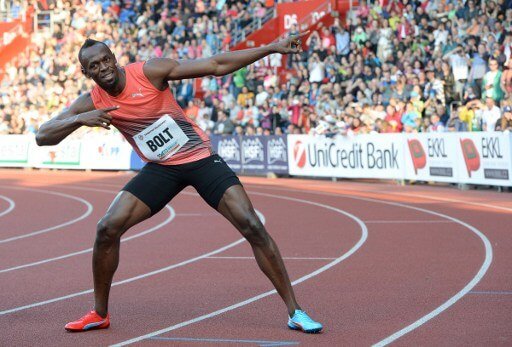 That would end his bid to become the first to win the 100m-200m double three Olympics running.
"Bolt has very smart people in his camp and they will know what to do," Gayle said.
The stunning turn of events came after Bolt, the 100m world record-holder in 9.58 seconds, won his 100m semi-final heat after a slow start in 10.04 at Kingston's National Stadium.
Bolt, who turns 30 on the final day of the Rio Games, then departed well before what was to have been a showcase 100m final against former world champion Yohan Blake, who won the sprint final in 9.95.
The Jamaican athletics governing body allows for medical exemptions if an athlete can show an injury denied them a chance to compete at the trials. But Bolt must also prove his fitness and that bid comes in his planned run in three weeks in the city he electrified at the 2012 Olympics.
"I will seek treatment immediately and hope to show fitness at the London Anniversary Games on July 22 to earn selection for the Olympic Games in Rio," he said.
A grade one tear is classified as the most minor of hamstring injuries. Grade two is typically a partial tear with grade three a complete tear that might require months to heal.
Bolt later posted photographs he said were himself being treated on the back of his left leg by a physiotherapist while stretched out face down. A caption read: "Starting the recovery process right away."
Feature image source: AFP