There's never a dull day on Twitter. Recently a user took to Twitter to complain about 'vulgar ads' on the IRCTC website while he was trying to book train tickets. 
The user tweeted,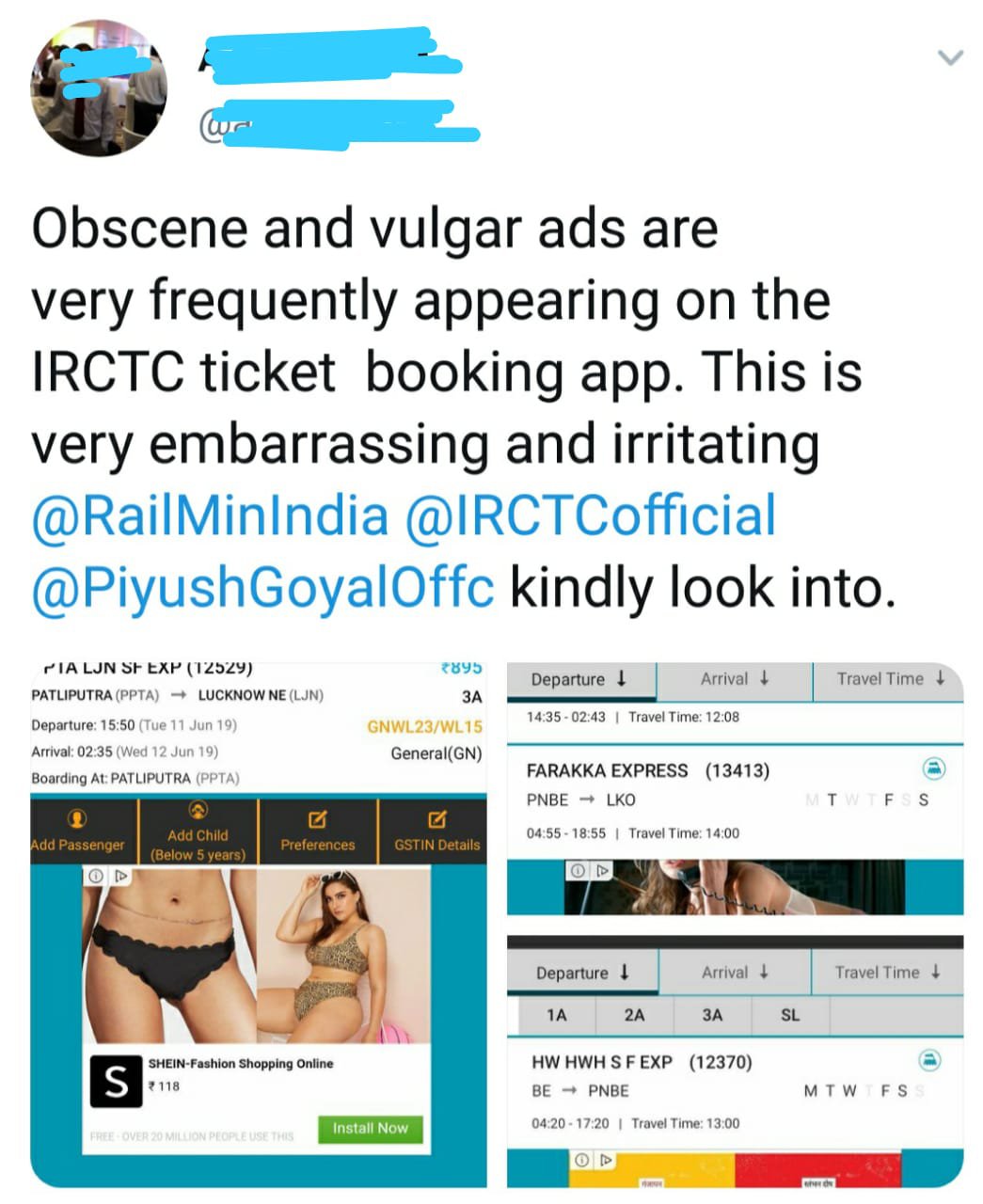 The user took several screenshots and tweeted them to IRCTC's official handle in the hope of a quick redressal. He wrote,
Obscene and vulgar ads are very frequently appearing on the IRCTC ticket booking app. This is very embarrassing and irritating.
Little did he know, this was probably his own 'doing'. IRCTC responded to this user's query by telling him that it wasn't really their fault but was happening because of the user's own browsing history.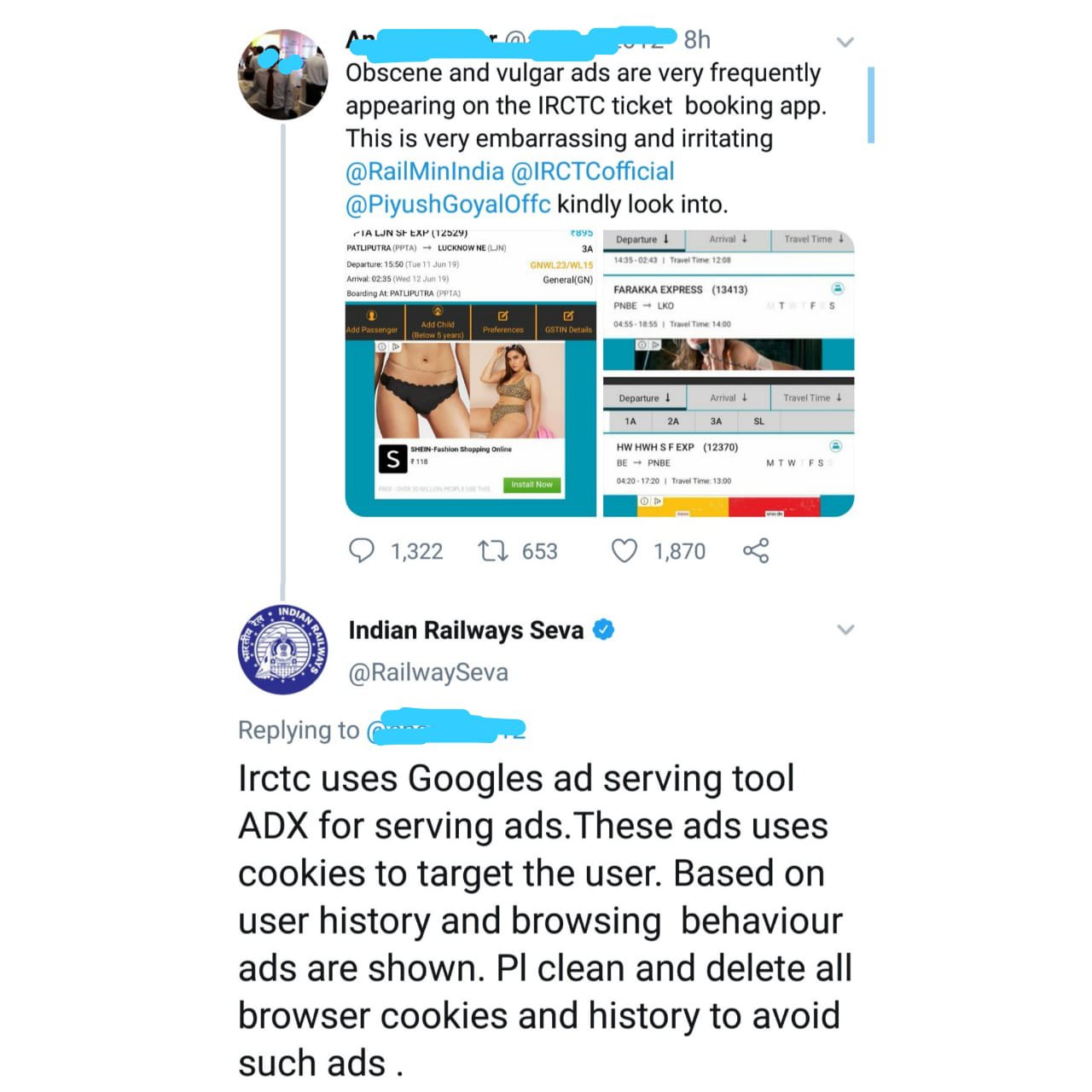 IRCTC's savage response soon turned viral and the internet was flooded with jokes and memes. 
While many found it pretty savage,
Love how the IRCTC is gently trolling dude back with, "boss, stop searching for women in undies/clear browser history if you don't want to see ads about women in undies" https://t.co/OZetjD7b1Y

— Indrani Basu (@IndraniBasu88) May 29, 2019
IRCTC be like.. "Isme tera ghata, Mera kuch nai jaata!!" 😁😁

— TheTravelFrenzyIndïan (@Baba_halkat) May 29, 2019
There were some who pointed out the bigger problem here. 
This is actually a for more serious issue then what is being portrayed here.
Even though user data is used to target ads at them, the platform which in this case is IRCTC on which these ads are shown should have control on the genre of these ads.

— Ayush Agarwal (@ashu240695) May 29, 2019
What are your thoughts?