A bizarre incident was recorded in Uttar Pradesh's Firozabad when the policemen were seen riding their regular batons or lathis, in the absence of horses.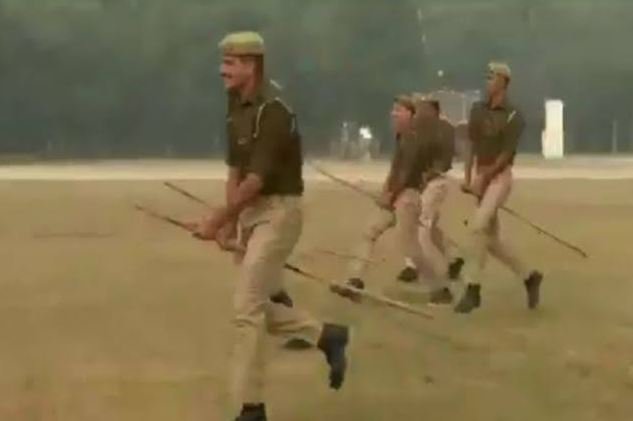 Yes, that legitimately happened during an anti-riot drill where the policemen were practicing to disperse a violent mob. 
According to 
Times of India
, the batons were used as fictitious horses and the whole exercise was recorded at the Firozabad police parade ground.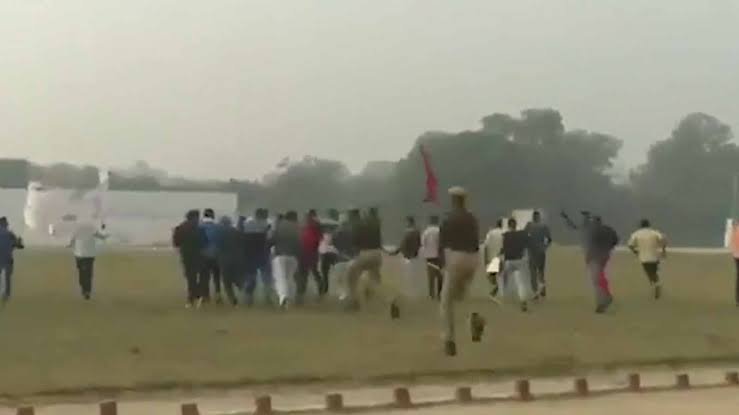 After the footage went viral on social media, the local police force had to give a written explanation on Twitter, where they said: 
Due to the absence of horse-drawn police in the district, the police action has been made a symbolic exercise by the constables. 
SP_FRZ के निर्देशन में अयोध्या प्रकरण में माननीय सर्वोच्च न्यायालय के निर्णय के मद्देनजर जनपद में किसी भी अप्रिय स्थिति से निपटने एवं कानून व शान्ति व्यवस्था बनाये रखने की तैयारियों के क्रम में पुलिस लाइन में समस्त अधि0/कर्म0गणों को बल्वा ड्रिल का पूर्ण अभ्यास कराया गया । pic.twitter.com/KjIVFOOXt0

— FIROZABAD POLICE (@firozabadpolice) November 8, 2019
Further speaking to TOI, Prabal Pratap Singh, the superintendent of police, said: 
The police drill is not something to mock, we have set parameters and standards to follow and practice in riot controlling exercise. The cops were made to use baton as fictitious horses, so they can memorise and inculcate as what tactics they have to apply when the situation is real. They would be provided horses on the judgement day, and demand of 10 horses for riot control has been made to higher authorities.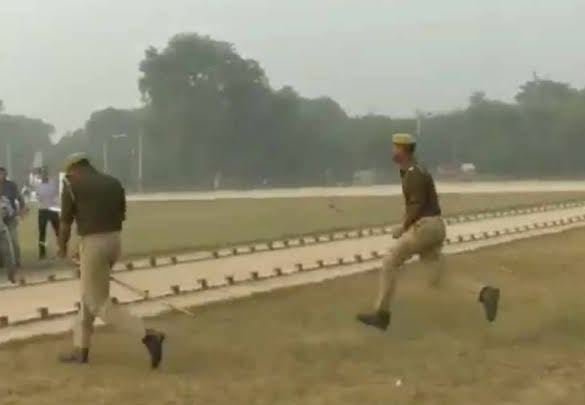 You can watch the video here.