Star striker Lionel Messi will return to play for the Argentine national team for "love" of his country, despite earlier vowing to retire, he said in a statement on Friday.
"I gave serious thought to quitting, but my love for my country and this shirt is too great," the player was quoted as saying in a statement released by his management company.
National coach Edgardo Bauza met with Messi in Barcelona earlier this week hoping to convince him to rejoin the squad after he said in June he was quitting and seemed upbeat on his return.
"I sense that Messi wants" to rejoin the squad, Bauza had told reporters on arriving back.
"I have no doubt that he wants to rejoin the national team… I will talk to him today and finish my list."
The Barcelona striker abruptly announced his international retirement after Argentina lost the Copa America final to Chile on June 26.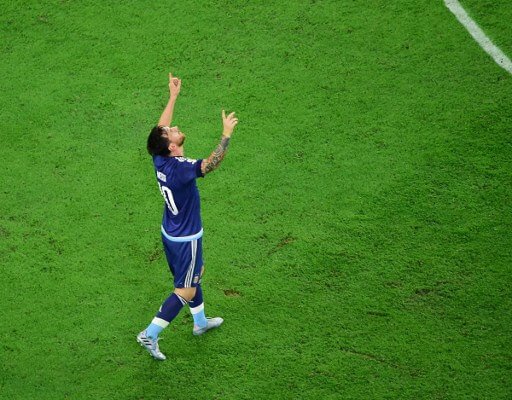 Messi, who missed a crucial penalty, left the pitch in tears after the match, saying: "For me, the national team is over."
Argentina have suffered a string of disappointing losses in big tournaments with Messi, including the World Cup final in 2014.
Bauza took over the job from Gerardo Martino and was tasked with turning things around ahead of the 2018 World Cup, amid a management crisis at the Argentine Football Association.
Feature image source: AFP