As kids, we were always told to score good marks in school, especially in 10th standard. This would also be a benchmark in determining how successful we'd be in the future.
But this 17-year-old boy from Gujarat is proving it wrong.
Vadodara: A 17-yr old, Prince Panchal,who failed in 6 subjects in class 10 has made 35 model planes with the help of internet.The light-weight plane models can fly and are operated with the help of remote control. His first model was made of flex used in the banners/hoardings. pic.twitter.com/1W5ab3BKuX

— ANI (@ANI) November 13, 2019
According to a report by ANI, Prince Panchal from Vadodara, who failed in 10th class, has made 35 model planes that can be operated with the help of remote control.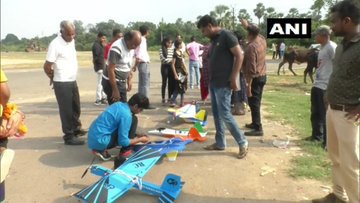 Prince failed in all 6 subjects in his 10th standard board exams. While he was sitting idle at home, he began using the internet and learned how to make these model planes.
He made his first ever lightweight plane model using flex material used in hoardings and banners.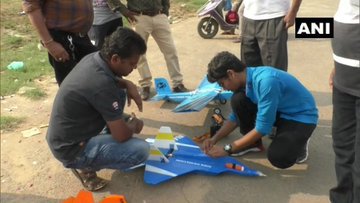 Prince also has a YouTube channel where he posts these videos regularly. Despite making these model planes, he is criticised by people for not clearing his 10th board exams.
In conversation with ANI, Prince said:
I want to clear class 10 first. I feel heaviness in my head, when I sit to study. People in my colony call me 'Taare Zameen Par' wala ladka.
People are appreciating this kid for putting his talents to the right use and criticising our education system for not accommodating kids like him.
Innovative minds are beyond the limits of text books

— Piyu Nair 👩‍⚕️ 🇮🇳 (@Piyu_Nair) November 13, 2019
Sadly our educational systems are not tailored to accommodate all kinds of minds . Good luck young lad!

— A Human (@rjoy341) November 13, 2019
He is the poster boy for "I was born smart, education ruined me"

— Mukund Chamria 🇮🇳 (@mchamria) November 13, 2019
Unfortunately, our schooling system would never recognise or hone this talent. I shudder to think how many such minds are just going down the drain in our country because there is no place or appreciation for them.

— Pooja (@poojagaurav) November 14, 2019
@HRDMinistry it's high time that we stop chasing paper certificates to judge ability of a person.

— chinmoy boruah (@chinmoyboruah) November 13, 2019
After reading his story, don't you think there's got to be a way to promote talent like this instead of focussing just on marks?