Valentine's Day is just around the corner, and considering it falls on a Sunday, I understand if you want to just sit around taking naps and chewing on corn puffs all day. If you and your partner (if you have one) want to go the extra mile however – literally – then you could head out on a spur of the moment Valentine vacation, see something beautiful and create some magic!
Here are some places you could go to on your Valentine's Day weekend!
Since you'll be splitting the cost of your stay, the price of your trip comes to less than Rs. 3000 per person!
From Delhi – 
1. Mashobra, Himachal Pradesh
Bus from Delhi – Shimla: Rs 900
Stay: Rs. 1500 – 2000 Per Night
Mashobra is a hill station in the Shimla district that is cut off from the more frenzied hustle of the rest of Shimla, and thereby ideal for couples looking to get a little alone time in peace. At an altitude of 2500m, Mashobra has gorgeous views, rich forests and blissful weather the whole year round. It's a charming place with a lot of staying and eating options available all the time, including Valentine's Day.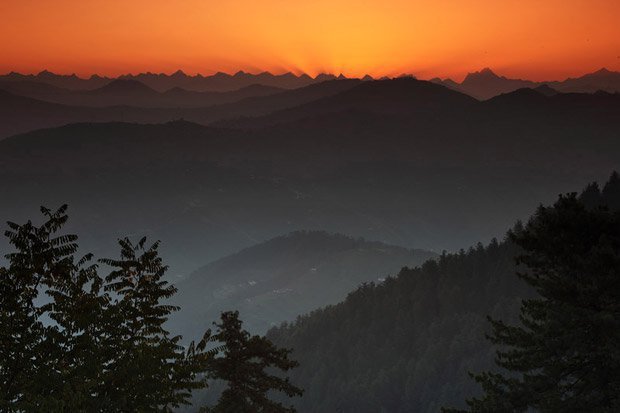 Source: Paintedstork
2. Jaisalmer, Rajasthan
Bus/Train from Delhi – Jaisalmer: Rs. 1200
Stay: Rs. 1200 – 1600 Per Night
For those who don't want to take too much time off or venture too far out, Jaisalmer is an easy pick. The Golden City has a haunting, otherworldly kind of beauty, and you can get lost in the view of the desert landscape for hours on end. Go in for a dinner on the dunes and come back two happy loved up campers.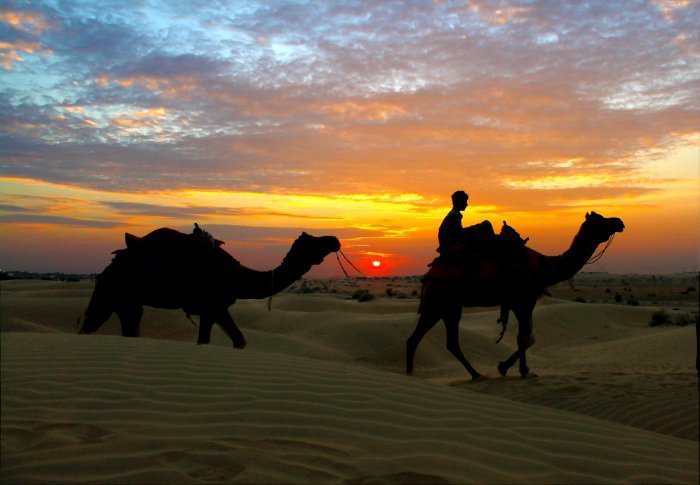 Source: Thrillophilia
3. Mukteshwar, Uttarakhand
Bus from Delhi – Nainital – Taxi to Mukteshwar: Rs. 2000
Stay: Rs. 1000 Per Night
Mukteshwar is around 50 Km away from Nainital, offers some incredible views of the imposing Himalayan mountains and is far removed from the hectic commercial crowds of Nainital. Go sightseeing, check out some of the charming fruit orchards and take romantic walks at a moment's notice.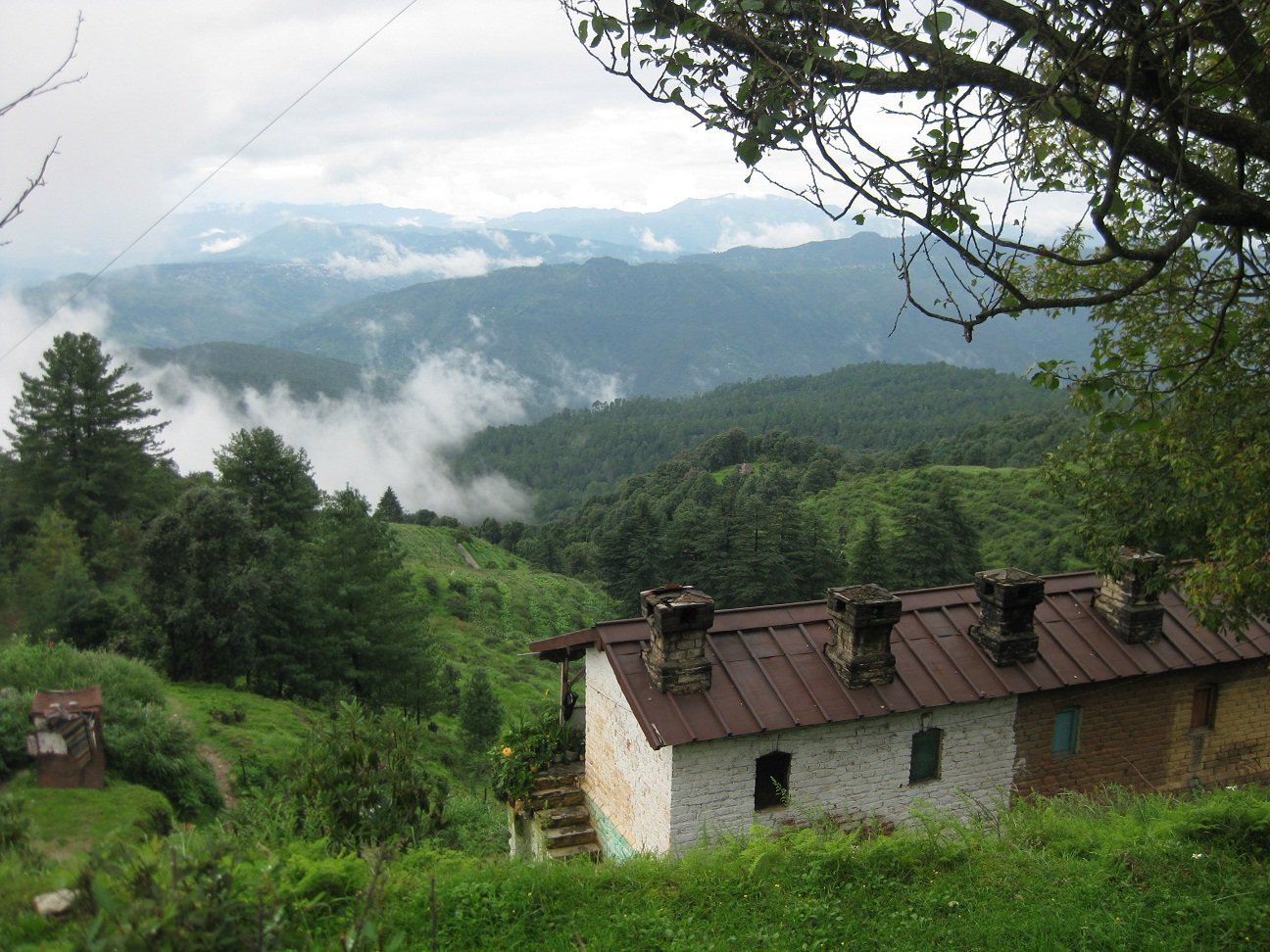 Source: Mouthshut
4. Corbett National Park
Bus from Delhi – Ramnagar: Rs. 900
Stay: Rs. 1200 – 1500
Another easy option for a quick getaway, Corbett is around 260 km from Delhi, so you can get there by road in around 6 hours. It's obviously a good place for wildlife lovers, but it's also a good choice for those like to be around nature, greenery and generally nicer air.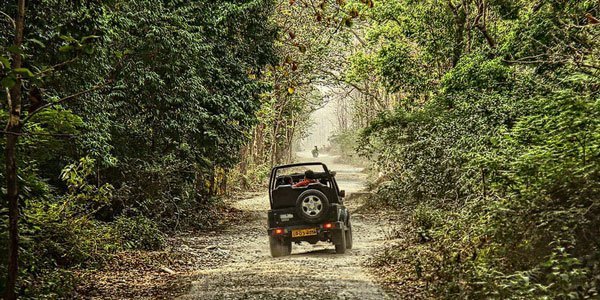 Source: Corbettnationalpark
5. Dhanaulti
Bus from Delhi – Dhanaulti: Rs. 1200
Stay: Rs. 1700 – 2000
Dhanaulti is an easy pick to get away from the crowd and get lost in the beauty of nature. At a height of 2286 metres, this sleepy hill town is an oak and deodar tree studded piece of relaxing serenity.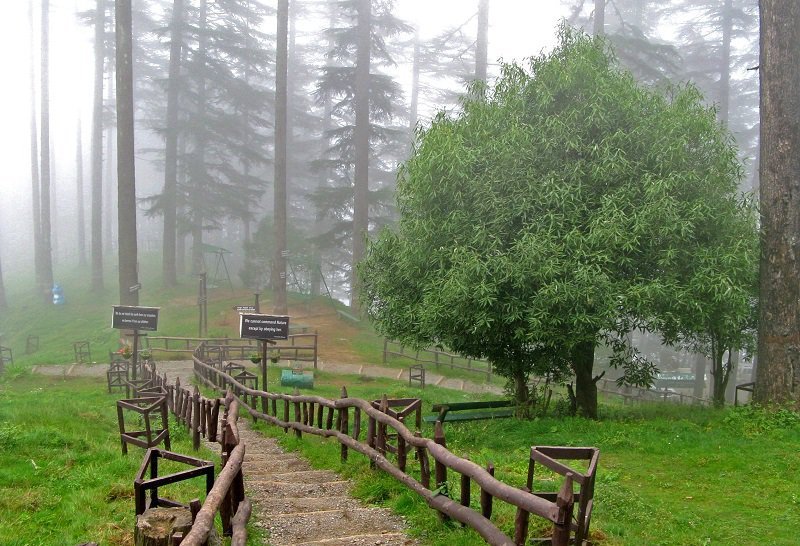 Source: Wikipedia
6. Rishikesh
Bus from Delhi – Rishikesh: Rs. 600
Stay: Rs. 600 – 1000
February might not be the best time to go river rafting, but there's still a lot of good options available for lovers looking to get away. There's a range of charming cafes, historic yoga ashrams, picturesque views and even some other adventure sports options still available.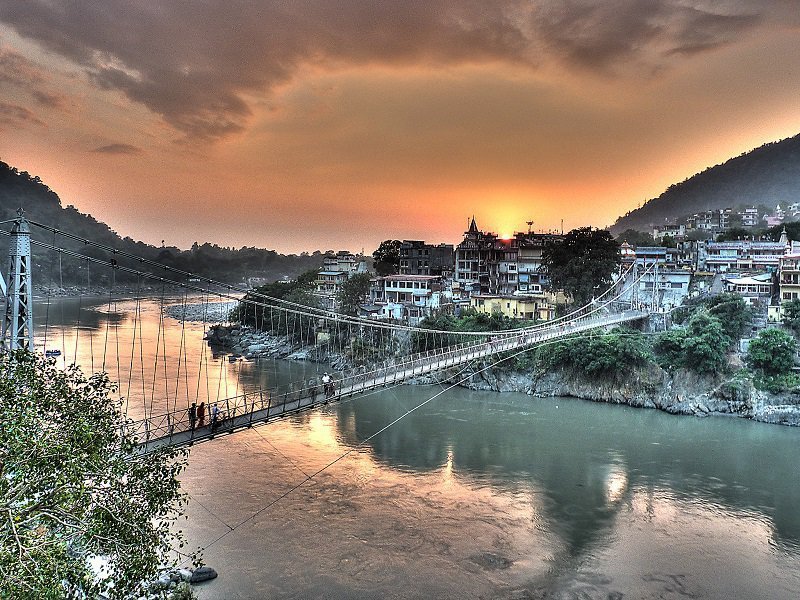 Source: Devoy
7. Bhimtal
Bus from Delhi – Bhimtal: Rs. 900
Stay: Rs. 800 – 1500
The lakeside getaway of Bhimtal is 22 km from Nainital, and is a good way to enjoy the scenic beauty and pleasant weather without encountering the crowds and masses. You can go for simple treks, do some bird-watching, and obviously, chill around the lake.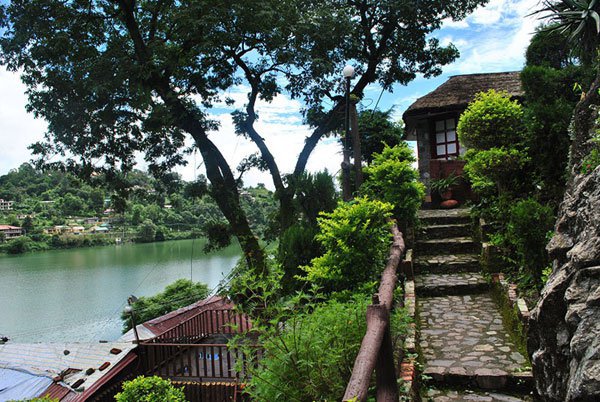 Source: Euttaranchal
8. Chail
Bus from Delhi – Chail: Rs. 1000
Stay: Rs. 1200 – 1500
The beautiful hill station of Chail lies at a height of 2250 meters above sea level. It's away from the hustle and bustle of nearby Shimla, and is a great place to go hiking and catch some stunning views of the hills. There's also some adventure activities available, a spot literally called 'Lover's Point', and surreal gigantic deodars everywhere you look. Carry something warm though, it gets cold in February!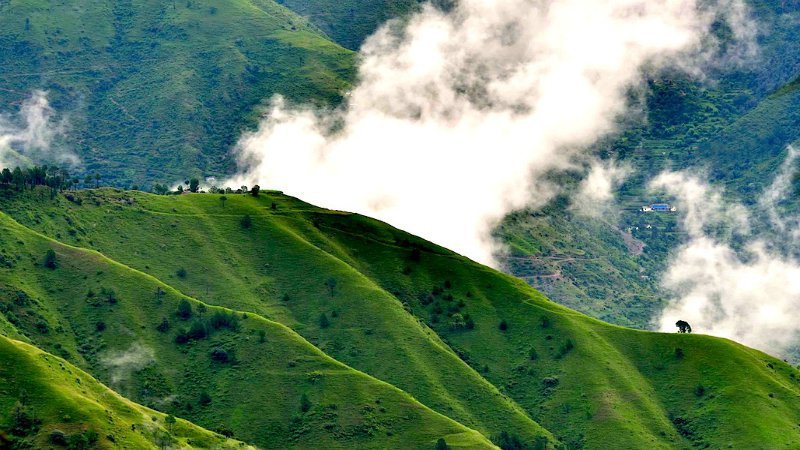 Source: Triphills
From Mumbai – 
1. Mahabaleshwar
Bus from Mumbai – Mahabaleshwar: Rs. 1300
Stay: Rs. 1200 – 1700 Per Night
The hill station of Mahabaleshwar is the perfect easy weekend getaway for the people of Mumbai. There's the gorgeous Lingmala waterfalls, the Venna Lake and some stunning views all around.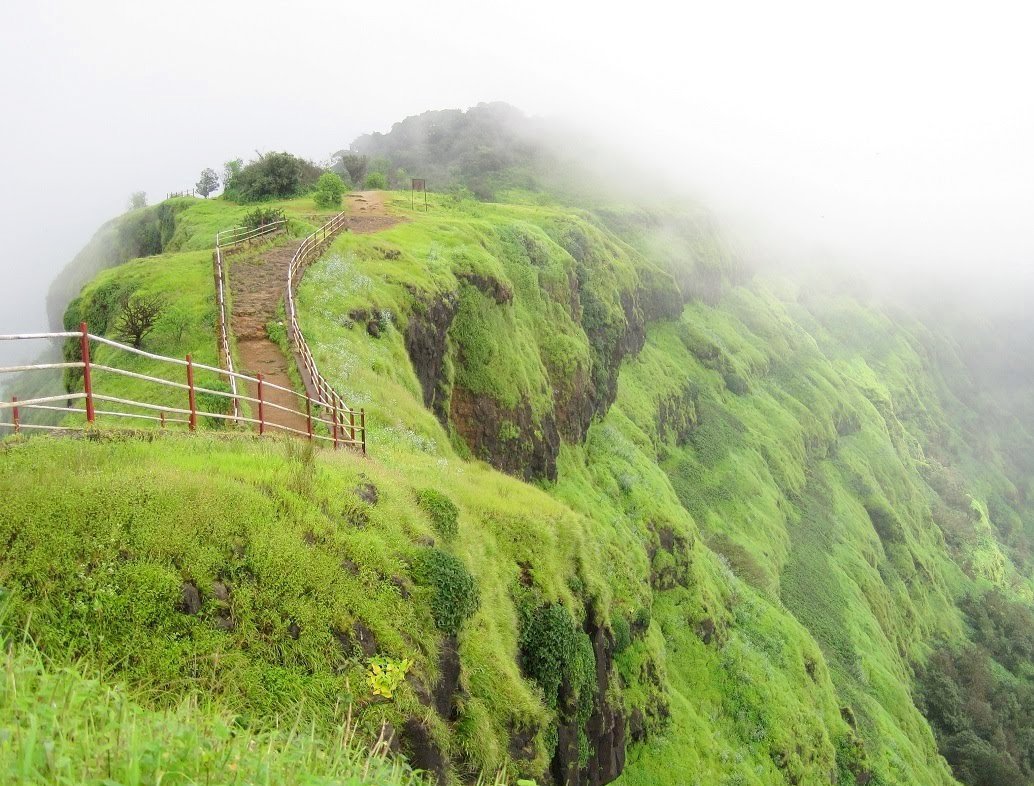 Source: Dreammytrip
2. Lonavala
Bus from Mumbai – Lonavala: Rs. 600
Stay: Rs. 1200 – 2000 Per Night
Another hill station that's just about 90 kms from Mumbai, Lonavala offers a lot in terms of sight-seeing. You can check out the Karla, Bhaja and Bedsa caves, walk around Ryewood Park and end up at the scenic Lonavala Lake.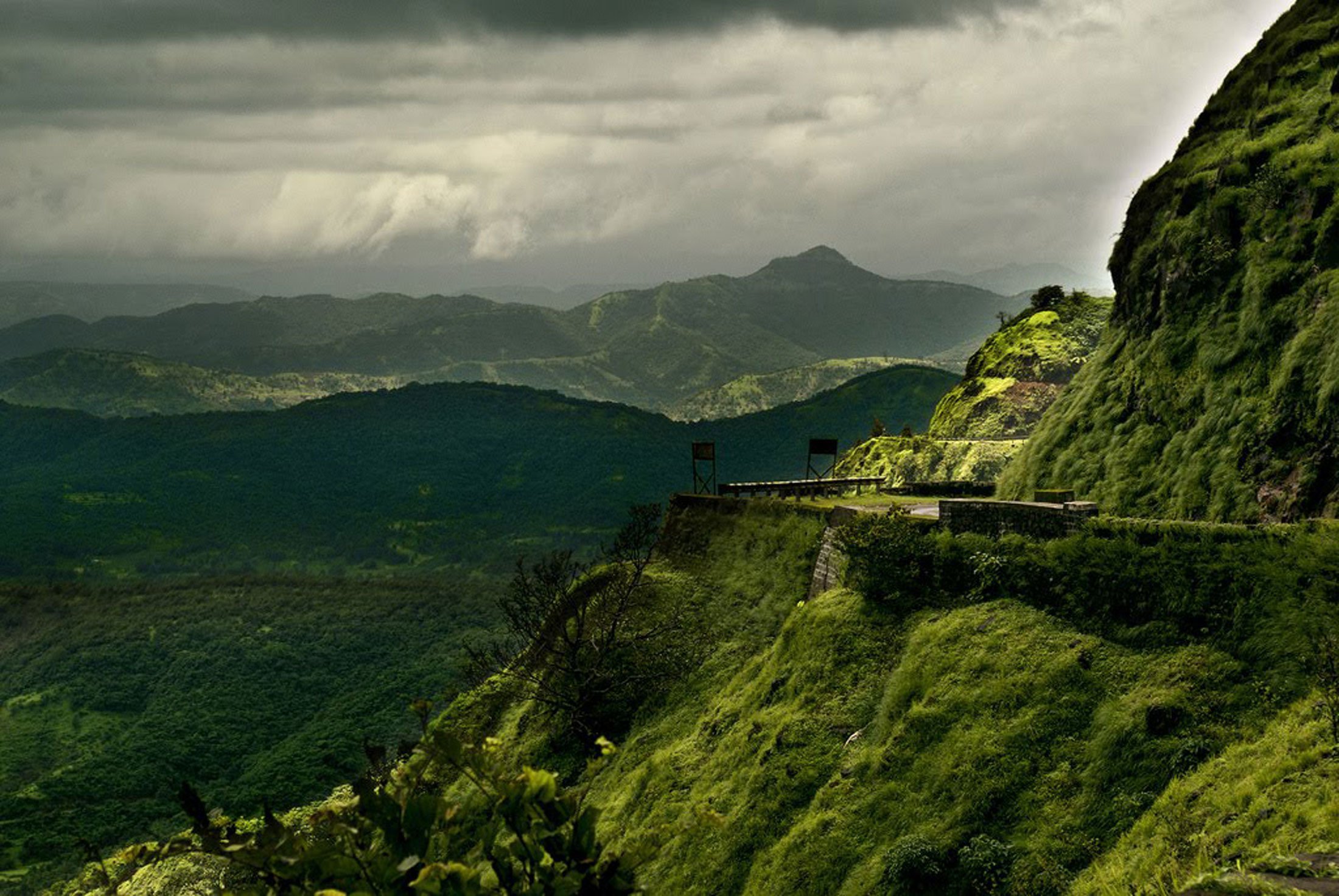 Source: Mouthshut
3. Goa
Bus from Mumbai – Goa: Rs. 900
Stay: Rs. 800 – 1500 Per Night
This one's a no-brainer. When the beach is this close, there's no reason NOT to go. Head to Goa and opt for some of the lesser known attractions around. Visit Keri, 7 km from Arambol, a beautiful beach with white sands and attractive waters, or walk south along the beach and land up at the Arambol Freshwater Lake. Sip on some tropical cocktails and lose yourself in the horizon.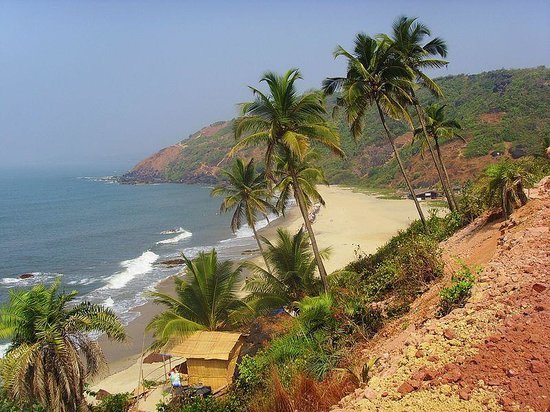 Source: Tripadvisor
4. Tarkarli
Bus from Mumbai – Tarkarli: Rs. 1000
Stay: Rs. 600 – 1500
Tarkarli is a great place to unwind, but then any place with white sandy beaches and delicious Malvan cuisine would be. The pristine, clear water beach and the numerous forts paint a very pretty picture for two people in love.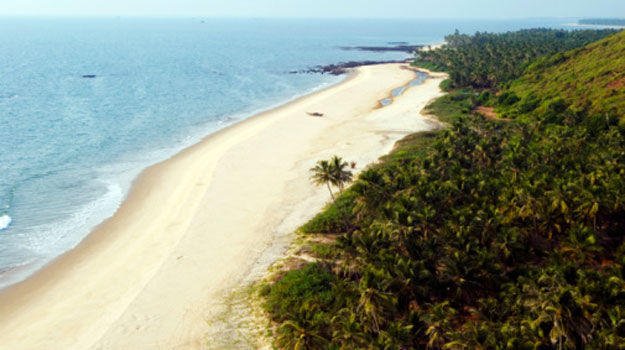 Source: Travelindia
5. Alibaug
Ferry from Mumbai – Alibaug: Rs. 150
Stay: Rs. 1000 – 1500
The coastal town of Alibaug, just around 2 hours by ferry from Mumbai, offers a lot of options close by. Head to Mandwa village, famous for its watersports and delicious seafood, set up camp and enjoy an easy and cheap Valentine holiday.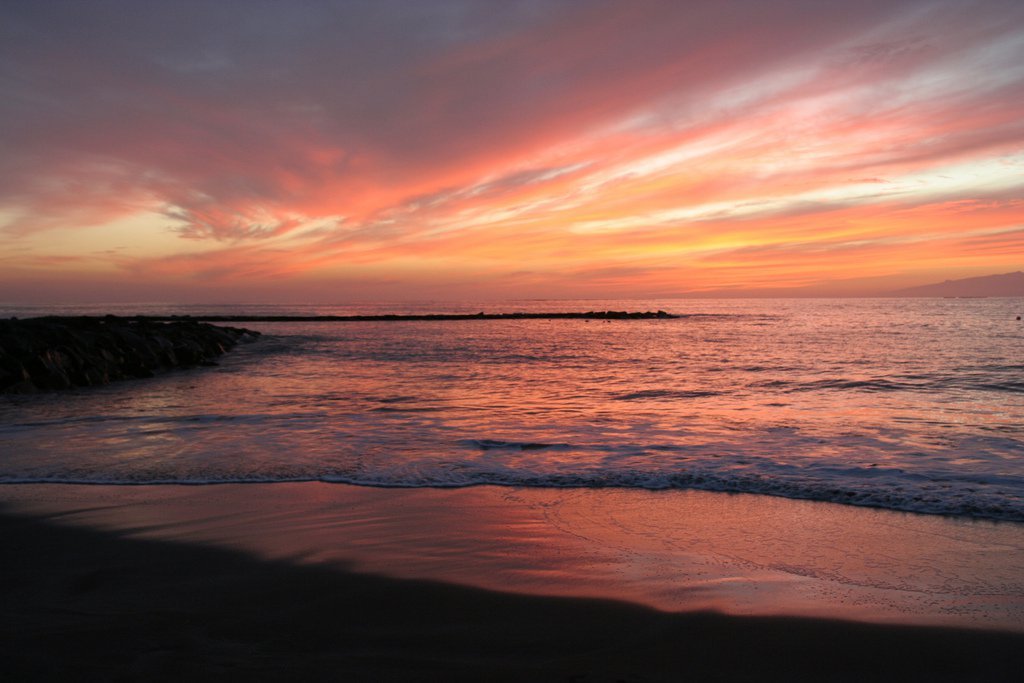 Source: Holidayiq
6. Matheran
Train from Mumbai – Matheran: Rs. 103
Stay: Rs. 1000 – 1500
Hop on train number 52109 from Mumbai to Matheran, which will take just under 2 hours to arrive. This hill station is a good place to get away from the heat, and the fact that it's got a distinctly calming, quaint and beautiful charm (aided in heaps by the toy train) doesn't hurt. Head up to Hart Point at night-time, where the confluence of the dreamy distant Mumbai lights and the twinkling stars is a sight in itself.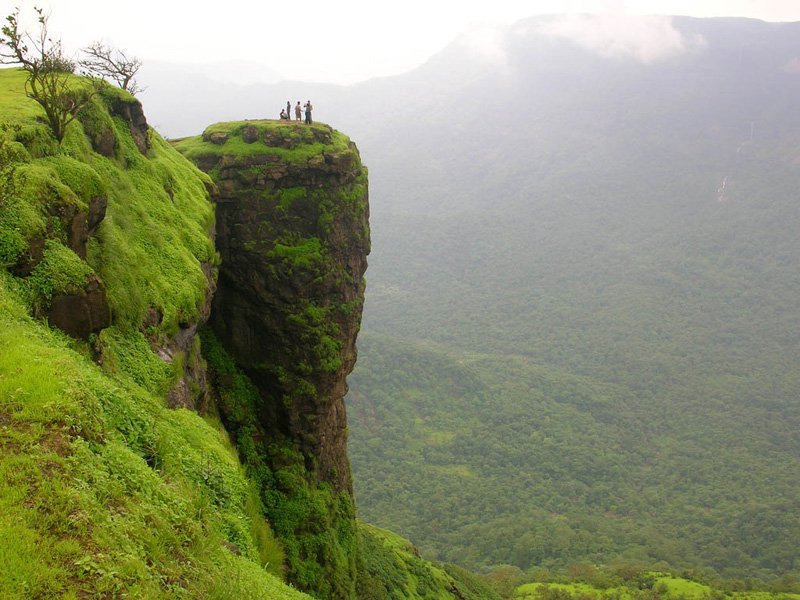 Source: Holidaytravelsmumbai
From Bangalore
1. Gokarna
Bus from Bangalore – Gokarna: Rs. 800
Stay: Rs. 700 – 1500 Per Night
If the two of you just want to enjoy each other without any interruptions, then Gokarna is the place. It nestles four of India's most pristine and secluded beaches, has cheap stay options and an open, free spirited atmosphere.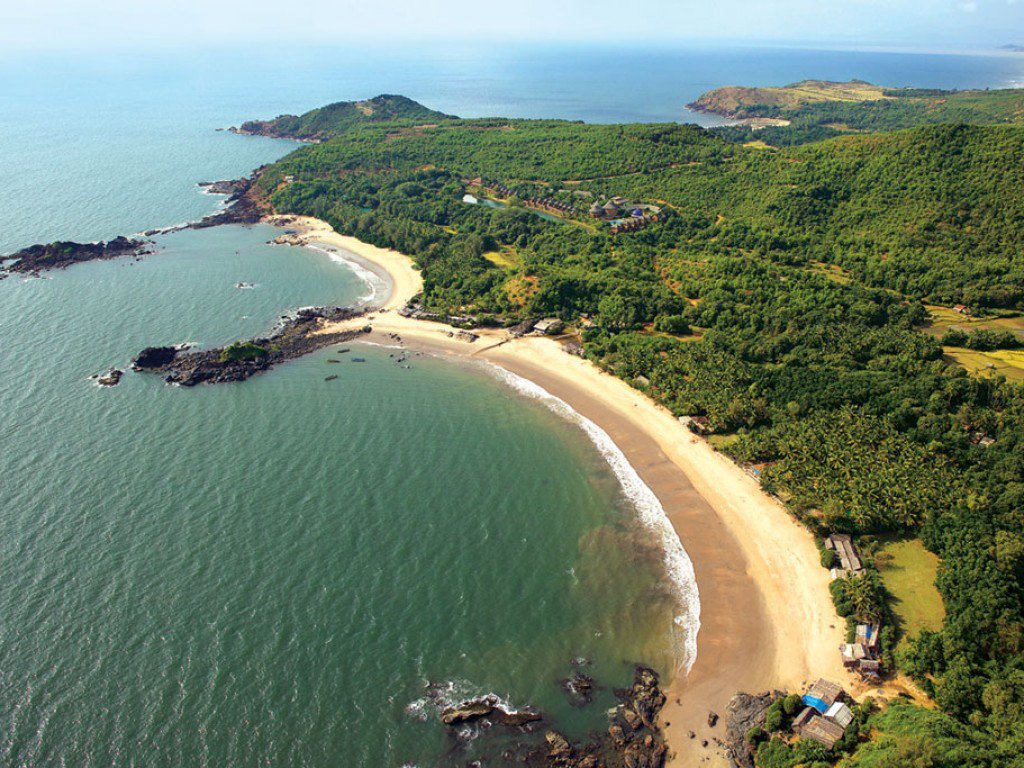 Source: Siliconindia
2. Honnemardu
Bus from Bangalore – Honnemardu: Rs. 800
Stay: Rs. 1500 – 2000 Per Night
Apart from some limited lodges, there are also home stay options available in the tiny, charming village of Honnemardu. The village lies atop hills that overlook the Linganamakki Reservoir, which means you can indulge in a healthy bit of water play while there. Get on a coracle (a traditional bamboo boat) and make your way to the island that sits in the middle of the Honnemardu reservoir, where you can camp under the starry skies, go swimming and do some bird watching.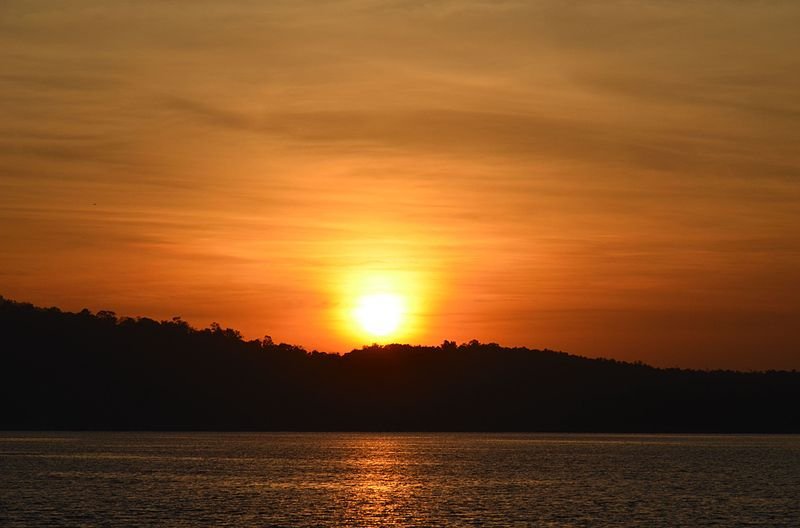 Source: Wikipedia
3. Wayanad
Bus from Bangalore – Wayanad: Rs. 1800
Stay: Rs. 1000 – 1200 Per Night
Wayanad is known for its lush greens and a quality of beauty seldom surpassed. The waterways, forests and lack of people are the perfect mix for Valentine's Day. The drive through NH 212 is magical enough as it is, and if you choose to stay in a tree house, we doubt you'll ever want to leave.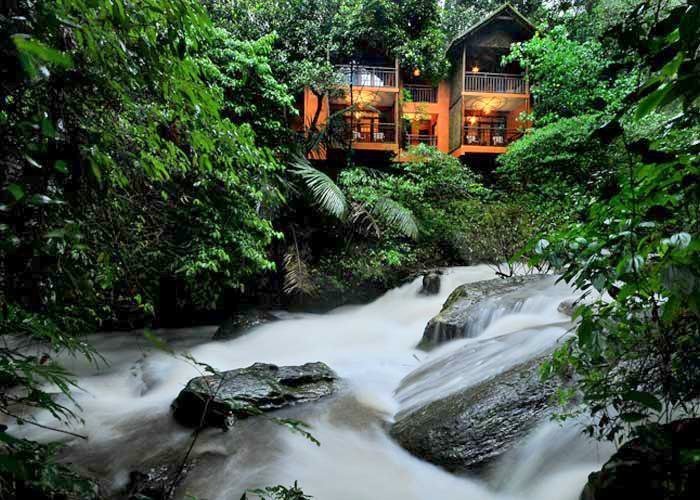 Source: Wayanadsilverwoods
From Kolkata
1. Mandarmani
Bus from Kolkata – Mandarmani: Rs. 1200
Stay: Rs. 1000 – 2000 Per Night
Around 163km away from Calcutta, Mandarmani is famous for its clean, wide sea shore and enviable skyline. You can swim in the waters, and the beach is lined with lush green vegetation, perfect for a romantic stroll.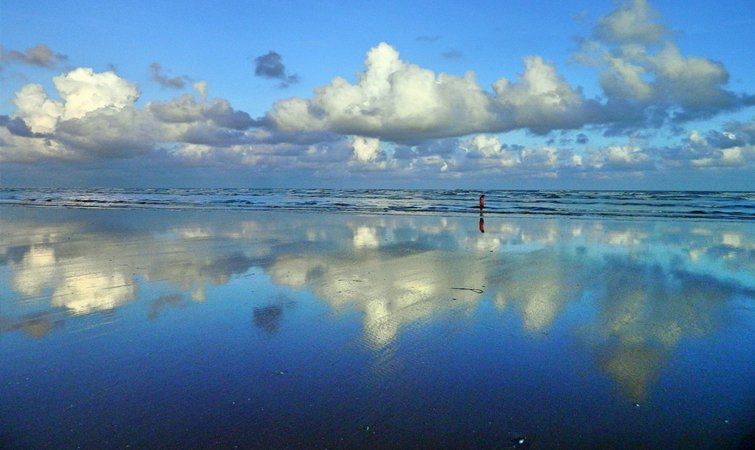 Source: Tourmyindia
2. Sunderbans
Bus from Kolkata – Sunderbans: Rs. 1600
Stay: Rs. 900 – 1400 Per Night
The sprawling mangrove swamps and extensive waterways of the Sunderbans National Park made it a UNESCO World Heritage site, but it's also a a quick and easy escape from the crowds of Cal. There's some gorgeous views to enjoy and a huge variety of wildlife to spot, and it's always fun to spot funky animals together.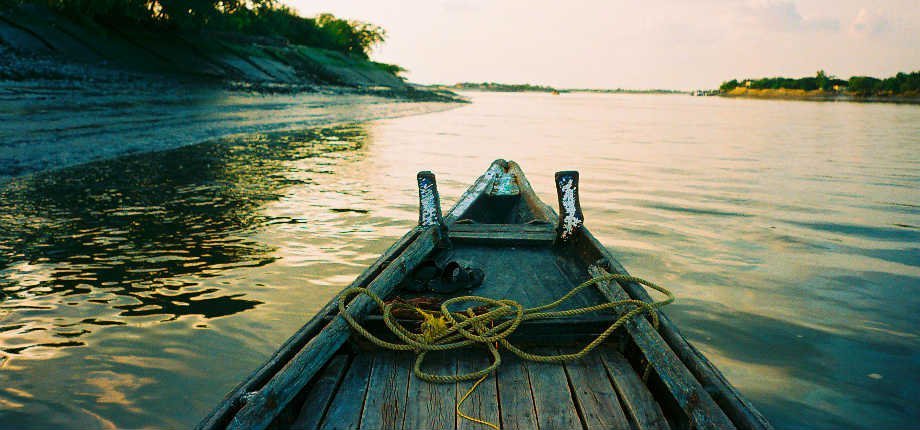 Source: Skymetweather
3. Bakkhali
Bus from Kolkata – Bakkhali: Rs. 100
Stay: Rs. 700 – 1500 Per Night
If travelling to Bakkhali by WBSTC bus, keep in mind that the journey, which is around 5 hours long, is going to be pretty uncomfortable. The place itself ought to make up for it however, with a beautiful solitary, secluded beach surrounded by dense Casuarina trees. The windmill of Frasergunj and crocodile propagation centre are also major attractions. Bakkhali is far removed from the madding crowd and commercialisation we all seek to escape, and it's just 125 kms away!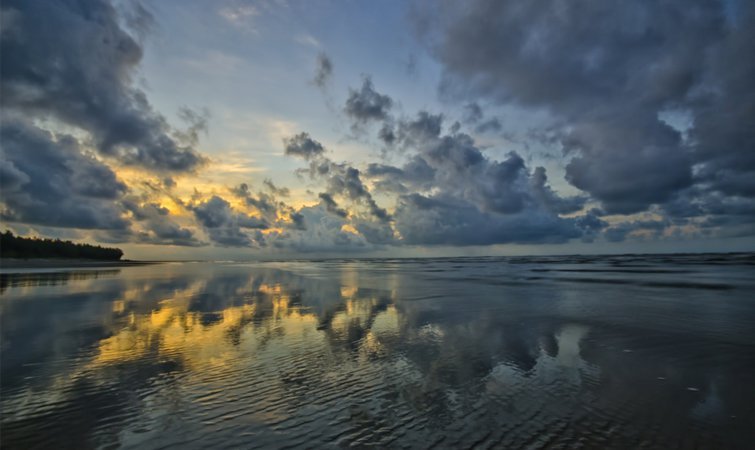 Source: Tourmyindia
Take the road less travelled!