Louis van Gaal probably had his finest moment in English football when he walked up to the fourth official and collapsed right in front of him and counterpart Arsene Wenger — showing the Old Trafford faithful that stories of his eccentricity were in fact true. That he does 'feel' for his team. That when he, on the rare occasion, comes off his seat, one must expect something fantastic and unimaginable. This time, it was imitating an Arsenal player's fall. He didn't just win the internet, he won back some belief from fans.
The fall didn't just characterise a moment on the football pitch as Manchester United beat Arsenal 3-2, but also the way his reputation has painstakingly been skinned during his journey in the Premier League. It has been unexpected, ludicrous and laughable all at the same time. Just like the fall.
It also coincided with the rise of 18-year-old Marcus Rashford. The teenager scored a brace in United's win over Arsenal on Sunday — just like he did against FC Midtjylland in the Europa League in midweek. Four vital goals in two matches — it was so good it was easy to forget the absence of Wayne Rooney. 
The only positive of Van Gaal's reign so far has been his attitude in promoting youngsters to the first team. Rashford is not the only one who has got a chance under the Dutchman. Jesse Lingaard, Timothy Fosu-Mensah, Cameron Borthwick-Jackson and Donald Love have all been promoted. It is still inexplicable how Andreas Pereira hasn't got more minutes or why he sent Adnan Januzaj out on loan at all (he's recalled him), but Van Gaal has turned out to be a better manager with his hand forced.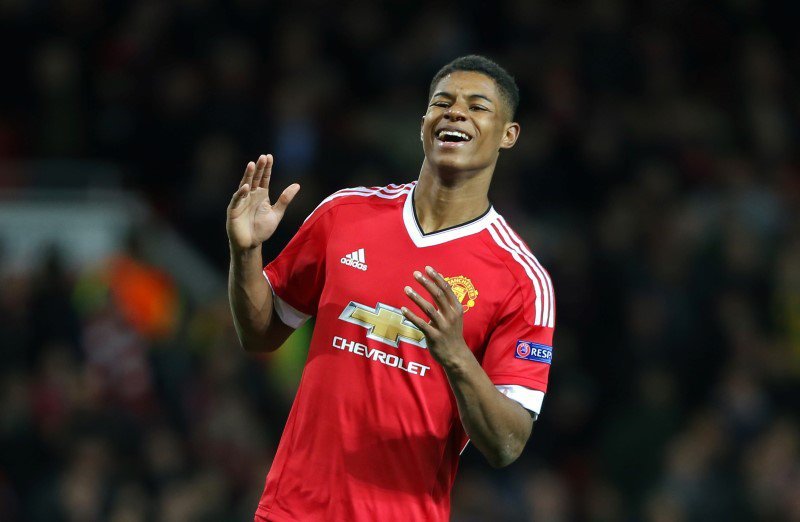 United's inexperience has also made them more exciting. In Van Gaal's words – 'horny'. And no better way to ensure that than play teenagers in the senior side. There are more chances of them trying out new things — Rashford has no qualms in running straight at markers, and he beats them most times — more chances of risking a pass or a shot from distance. Suddenly, Manchester United seem energised, a side who can break with more speed and the fearlessness of youth.
This has passed on to the manager as well. He's suddenly come alive. He's high-fiving players, screaming at referees and winning matches — three in a row now in different competitions. All this, while Jose Mourinho's arrival at Old Trafford becomes imminent by the day.
It's therefore an antithesis of the most incredible measure that his fall could in fact be a sign of the rise of the new Man United order. How many times Van Gaal has to fall to prove himself again though, remains an enigma as strong as the man himself.
Feature image source: Reuters