A Kathak dancer from Varanasi has broken the world record of longest dance performance by continuously dancing for 123 hours and 30 minutes.
Soni Chaurasiya, 31, daughter of a pan vendor, broke the record on Saturday at 9.21 pm at Mount Litera Zee School, Varanasi. With her performance, she broke the previous record of Hemlata Kundalu of Trichur, Kerala, who performed Mohiniattam (a classical dance) continuously for 123 hours and 20 mins.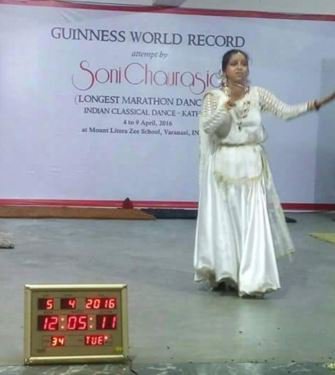 Chaurasiya had invited Prime Minister Narendra Modi to witness her performance. Though he couldn't attend it, he was kind enough to express his congratulations on Twitter:
"I don't have the words to describe my feelings. My disciple has set a world record. Thank God. Soni has done it. She has made it. She has created it. She has made us proud. Her achievement is a gift to the art world," her teacher Rajesh Dogra told Hindustan Times. 
She started her record-breaking performance on April 4 at 6 pm and reached the milestone on Saturday late evening. She, however, took a 20-minute break after every four hours where took refreshments such as dallia and khichdi.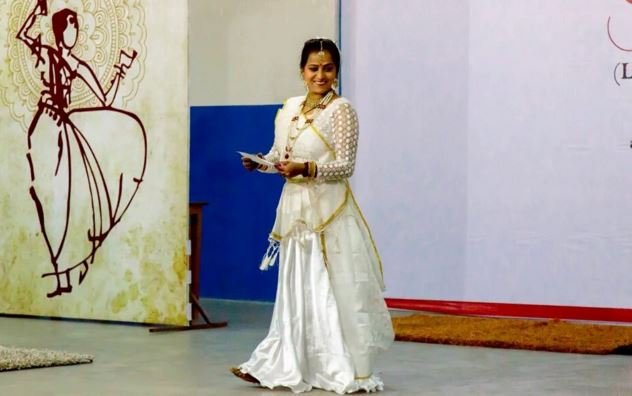 No official from the Guinness World Records was present to witness the performance. But two cameras had been installed which recorded every single move of her. "Evidence of her performance will be sent to Guinness," Dogra said as per a report by the Indian Express.
Here is a glimpse of her performance:
(Source: Twitter| India Samvad )