Union Minister M Venkaiah Naidu today accused the Congress of instigating and politicising farmers' stir in Madhya Pradesh and termed Rahul Gandhi's planned visit to the violence-hit Mandsaur as "another photo opportunity".
Naidu also dismissed the Congress' demand that Chief Minister Shivraj Singh Chouhan step down from his post in view of the deaths of five protesting farmers in police firing.
Targeting the opposition party, he recalled an incident in the state's Betul district on January 12, 1998, where 24 farmers died allegedly in police firing ordered by then chief minister and Congress leader Digvijay Singh.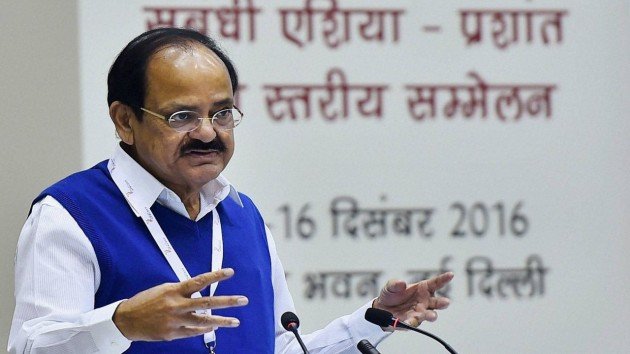 He dubbed the party vice president's planned visit to Mandsaur, the hotbed of the ongoing farmers' agitation, as "yet another photo opportunity".
On Chouhan's resignation, Naidu questioned whether Singh had resigned from the post of chief minister after the farmers, who were seeking compensation after a hailstorm, were killed.
"Did they seek resignation of Singh when the 24 farmers were killed? Did the Congress vice president visit the victim farmers then?" Naidu asked.
The minister described Chouhan as the most farmer- friendly chief minister and listed welfare measures taken by the BJP-led Centre and state government.