On Tuesday, M Venkaiah Naidu -Union Minister for Urban Development & Information and Broadcasting – penned an editorial in Indian Express titled, Dalit atrocities are a carryover from a past that Congress must account for, instead of defaming BJP. This was a counter to the horrifying incidents of violence against Dalits which have been reported over the past few months. To give Naidu his due, that as a member of the governing party he has even acknowledged these atrocious acts of violence and persecution is commendable.
After all, on Sunday, Prime Minister Narendra Modi held his Mann Ki Baat which if you are in India and listening to your radio – like I do in the car – you are forced to listen to for an hour. In this Mann Ki Baat, Modi-ji discussed the Indian contingent to the Rio Olympics – but did not mention even in passing that violence against people, especially caste-based violence against Dalits will not be tolerated. 
In 60 minutes, Modi did not find even 60 seconds to spare to make this comment. Knowing fully well that lakhs of people are listening to his every word. He did find time to tweet about Sonia Gandhi being unwell, though – a matter which has caught his attention more than the fact that four Dalit men in his home state, Gujarat were tied to a car and flogged in public while a video was made of them. A tweet or expression of concern about these men instead of Sonia Gandhi's health would be appreciated more.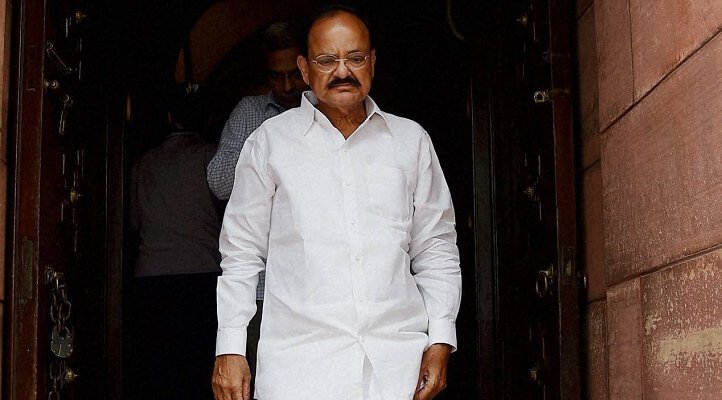 But it seems that mantle of concern fell on Naidu who wrote 1032 words on the matter. The editorial started off well. Because despite the headline, which should have set off warning signals, Naidu wrote: "Discrimination and atrocities against Dalits are a national shame. They constitute a major social challenge for all Indians, irrespective of region, religion, caste and political affiliation.
Of paramount importance is putting an end to any kind of social scourge, not the scoring of political brownie points; the Congress and some opposition friends are, unfortunately, trying to derive political mileage and vitiating the atmosphere by whipping up social tensions in the wake of the heinous incident at Una in Gujarat."
After which Naidu decided to do just that: score political brownie points by deriving political mileage…in the wake of the heinous incident at Una in Gujarat. You could almost see Irony slowly stabbing herself to death while Naidu got on with his article.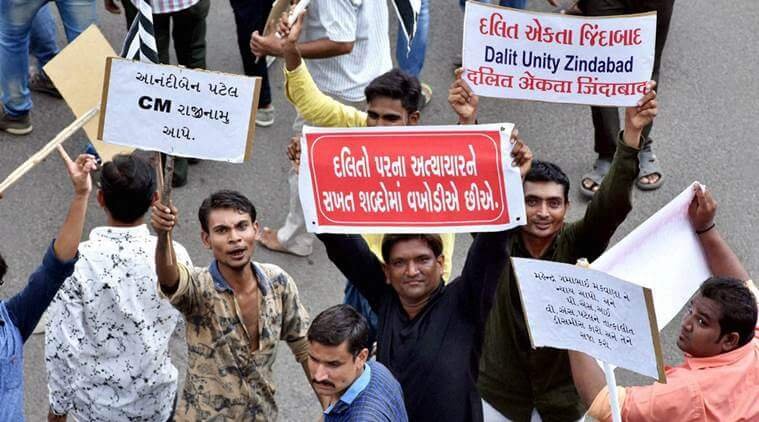 Naidu proceeded to explain in an article on Dalit atrocities in India, that the Centre cannot be held responsible for any law and order situation in a state.
That the Congress is at fault and "The country would not have witnessed unsavoury incidents like the one in Una had the Congress ensured that justice was rendered in every case through effective implementation of laws; had bridged the gap between the rich and poor and had worked for reducing economic and social disparities". Last I checked, Una was in Gujarat which was being looked after by the kind hand of the BJP.
He then went on to write that, "Some of the political critics of the NDA government also have no hesitation in sympathising with the supporters of Afzal Guru, Yakub Memon, Maqbool Bhatt and terrorist Burhan Wani". Uhh, Mr Naidu, how exactly are any of these terrorists connected to the persecution of Dalits? And how does what "political critics of the NDA government" think, have anything to do with the repeated occurrence of Dalit atrocities in India?
Most importantly, Naidu pointed out: "The poor have started feeling that the prime minister is their messiah and hope. It should be noted that the largest number of MPs belonging to SCs, STs and OBCs are in the BJP". Which therefore means that BJP doesn't need to take a stand against Dalit persecution?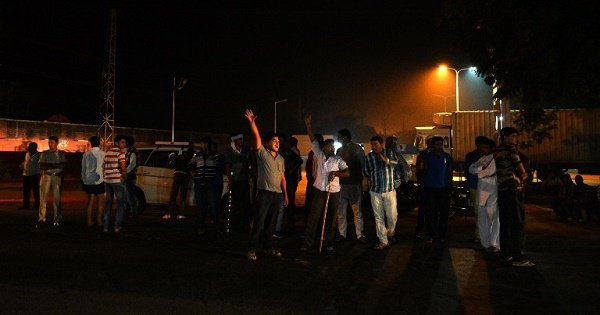 We are also supposed to understand the prime minister and his ministers' silence on the repeated brutalities against Dalits because, "The Deen Dayal Upadhyaya Antyodaya Yojana is one of the different flagship schemes that seeks to improve the livelihoods of the poor through skill development". The fact that Naidu doesn't grasp the difference between caste-ism and poverty, is frankly depressing.
This editorial is a study in nothingness and an absurd waste of paper. Naidu's claims that the Congress is at fault and has created the current situation where Dalits are flogged in a BJP governed state is first, ridiculous. And second, reminds me of the kind of argument I had when I was six and accused of doing anything by my parents. My response was to say, "but dada (my elder brother) also used to do it. I'm just doing what he did, only two years later." This is the same as being told, "What about 1984?" or "What about Malda?" every time you point out some incident which has taken place under NDA rule.
Are Naidu and the rest of the BJP saying that they are merely following in the footsteps of the Congress? Who knew that the Congress or Indira Gandhi or Sonia Gandhi were role models for the BJP. Also, if we the ordinary citizen wanted things to remain the same in India, why would we have voted for the BJP? We may as well have voted for the Congress then. After all, the known devil is better than the unknown. We voted for the BJP because we were promised acche din. But instead, the NDA government seems to just be the Congress government with a new cast. And with old excuses.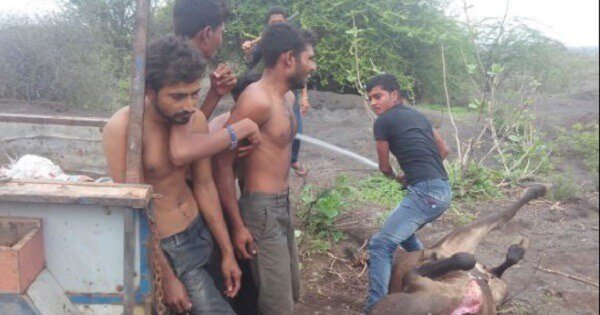 Excuses like "but Congress did the same thing" not only does not cut ice, it also makes "political sympathisers of the NDA" and the NDA sound like a bunch of jokers who can't get their house in order despite 2 years having passed by.
And just some facts for Mr Naidu, who thinks that the state of affairs for Dalits and lower castes have improved under their watch. In 2015, Uttar Pradesh has the highest number of reported crimes against Dalits at 2024 cases and Tamil Nadu comes second at 999 cases. The Gujarat government has released figures claiming crimes against Dalits in the state have "gone down" under the BJP. Yet, despite Gujarat being home to only 2.3% of India's 200 million Dalits, 1052 cases of crimes against Dalits were recorded in 2015. Keep in mind these are the reported cases.
The Una incident is not an isolated one. On July 10, five Dalit men were beaten up for "allegedly" stealing and slaughtering a cow in Chikmagalur district. A group of around 40 men associated with Bajrang Dal broke into the victims' home at night. They were attacked with iron rods. One of the Dalit men is disabled. The police booked the Dalit victims under the provisions of the Karnataka Prevention of Cow Slaughter and Cattle Preservation Act, 1964.
That these recent incidents should not just be ignored by the PM, but also be blamed on another political party which will most probably never be voted back to the Centre, is laughable. Maybe, Naidu and his compatriots in the NDA can practice what he preached. "The time has come for putting an end to negative and vote-bank politics and strive for all-round emancipation of Dalits". 
Keep the infantile editorials coming though, it makes the rest of us seem far more rational than we actually are.