"Go home and worship your manhood," was Vishwa Hindu Prishad (VHP) leader Pravin Togadia's suggestion to the men in the audience at a gathering at Jambusar in Bharuch district in Gujarat recently. 
The Indian Express reported that Tagodia blamed the growing "impotency" among Hindu men for the decline of Hindu population in the country and encouraged couples to have more children to counter the growing numbers of Muslims in India. 
He also blamed "love jihad" and conversion to Christianity for the dwindling number of Hindus.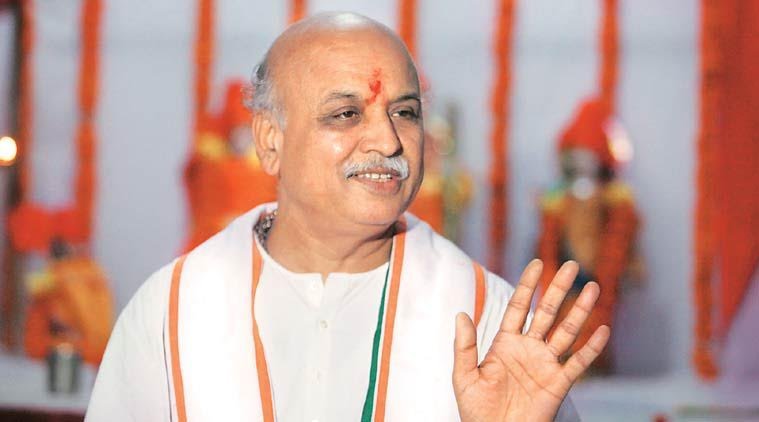 He asked the youth he was addressing to give up tobacco, which according to him is one of the reasons for impotency. 
Togadia, who is also a doctor, has also "prepared" a product to remain potent. 
"This is a product that I have created. It is available for Rs 600, but I'm giving out to you for Rs 500 here. Take this to your wife, ask her to mix it with your meals so that you remain potent and continue to produce children," a Zee News report quoted him saying. 
He also expressed his belief that increasing Hindu numbers will protect cows. "If we (Hindus) increase our number, will anyone in Jambusar (a town where Muslims form 30 percent of the population) have the audacity to slaughter a cow?"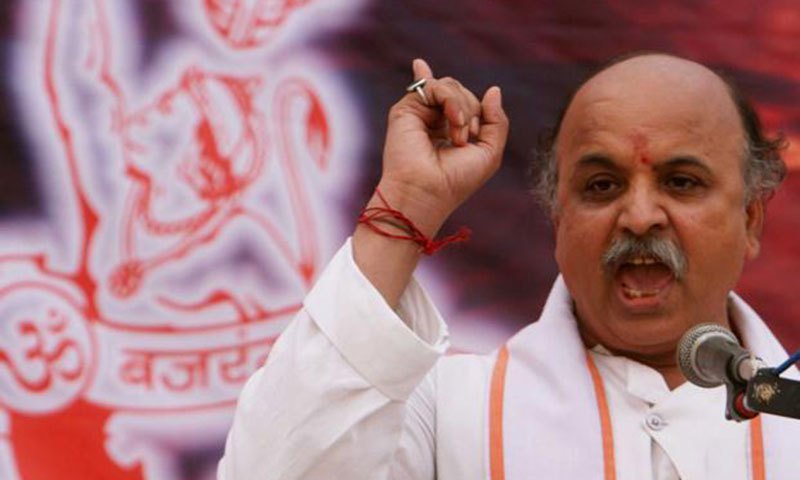 According to reports, around 50 youngsters accepted "trishuls" after taking a pledge to never misuse them and only use it to protect 'dharma'.
Feature image source: PTI