Senior VHP leaders on Sunday said that the outfit will re-launch the movement for the construction of the Ram Temple and request Prime Minister Narendra Modi to give priority to the issue.The president of Ram Janam Bhumi Nyas, Mahant Nritya Gopal Das, said, "We will launch the Ram Mandir movement again...our movement has always been powerful." Das was addressing a gathering at VHP's local headquarter Karsewak Puram in Ayodhya on the occasion of 'Shaurya Diwas' (the day of bravery) to mark the demolition of Babri Masjid in Ayodhya on 6 December 1992.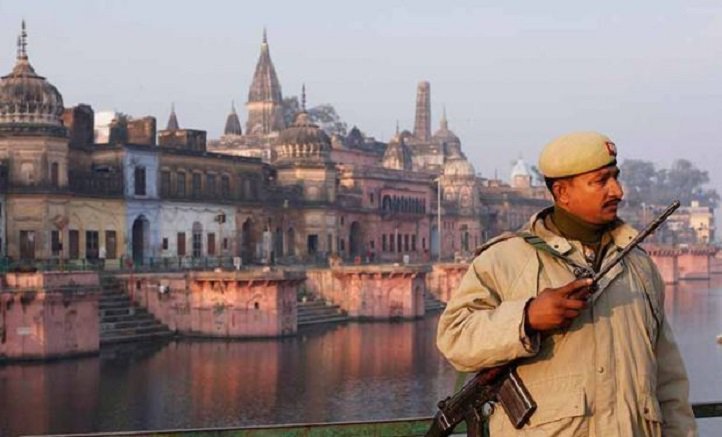 Source: PTI/File Photo
VHP has organised an assembly of about 300 activists in Ayodhya to give a call to Hindu masses to be united for the construction of Ram Mandir, he said. Das said that Hindu seers will soon be meeting Prime Minister Narendra Modi and request him to include the Ram Mandir issue in his agenda as top priority.Addressing the gathering, another senior VHP leader Mahant Suresh Das said, "We will try to meet the PM over this issue. If we get any positive response from him then we will wait, otherwise a huge temple movement will be launched on mass level."Rajendra Singh Pankaj, VHP Central Secretary, said, "After RSS chief Bhagwat's statement over Ram Mandir, it seems that now the responsibility is in powerful hands. We will soon start our movement for the construction of Ram Mandir."
Feature image source: PTI