In a heartwarming video, a police officer can be seen feeding a banana to an amputee monkey as he himself talks on the phone.
It is not known where the video is from, but the monkey is presumably a stray animal, taken in by the police for proper care.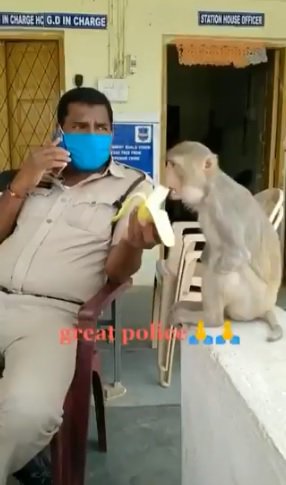 The officer can be seen wearing a mask and holding a banana in one hand, while a mobile in another. After his call, he peels the banana further so that the monkey can have it properly.
The video is now winning hearts on the internet and has 96k views already.
So touching!