A video of a service dog getting all the love from cartoon character, Donald Duck is going viral on social media.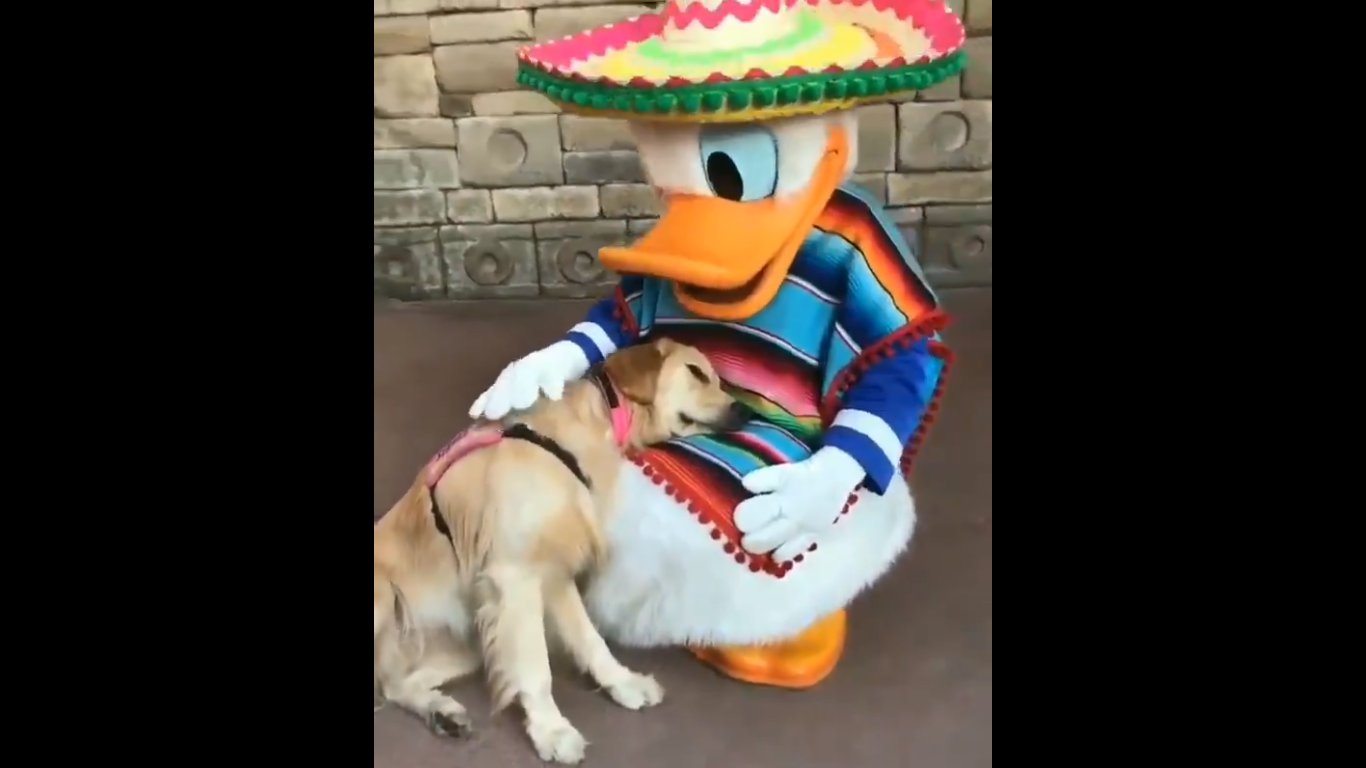 Nala, the service dog, recently visited Disneyland in Florida. There, she met a person dressed as Donald Duck and their interaction is too adorable.
The video shot and shared by her handler Meghan Leigh shows the furry animal resting its head on the lap of Donald Duck.
The video is receiving lot of love on Twitter, where it has been viewed over 10 million times.
Reports suggest that Nala is a regular visitor to Disneyland and she loves spending time with characters like Cinderella and Ariel.