Tension gripped parts of Jammu city late Tuesday night after an ancient temple was allegedly desecrated by a "mentally-disturbed" man, who was arrested immediately thereafter. 
The 29-year-old man, Yasir Alfaz, allegedly entered the Aap Shambu temple in Roopnagar area of Janipur on Tuesday evening,kicked a Shiva idol inside a temple and broke some items and the windowpanes, reports Indian Express.
A video of the purported incident went viral. Watch it below: 
(Disclaimer: ScoopWhoop cannot verify the video independently)
Following the incident, people in large numbers came onto the roads and held a protest demanding the immediate arrest of the accused. The protesters also resorted to stone-pelting and set three vehicles on fire in the area.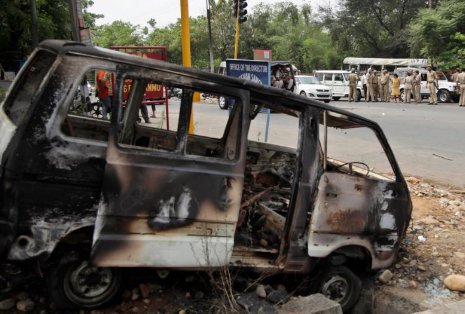 Alfaz was eventually arrested but despite that, the violent protests continued. The police said the man is of unsound mind
Twenty-two people were detained by the police for the violent agitation but were later released on Wednesday after the VHP threatened a "repeat of the 2008 Amarnath agitation", reports Indian Express.
Mobile Internet services were suspended in all 10 districts of the city on Wednesday and policemen were deployed in strength to thwart any flare up. However, no curfew or Section 144 is in force in any part of the city, reports Times Of India.
On Wednesday, a bandh was observed in Jammu.
The youth is still in custody.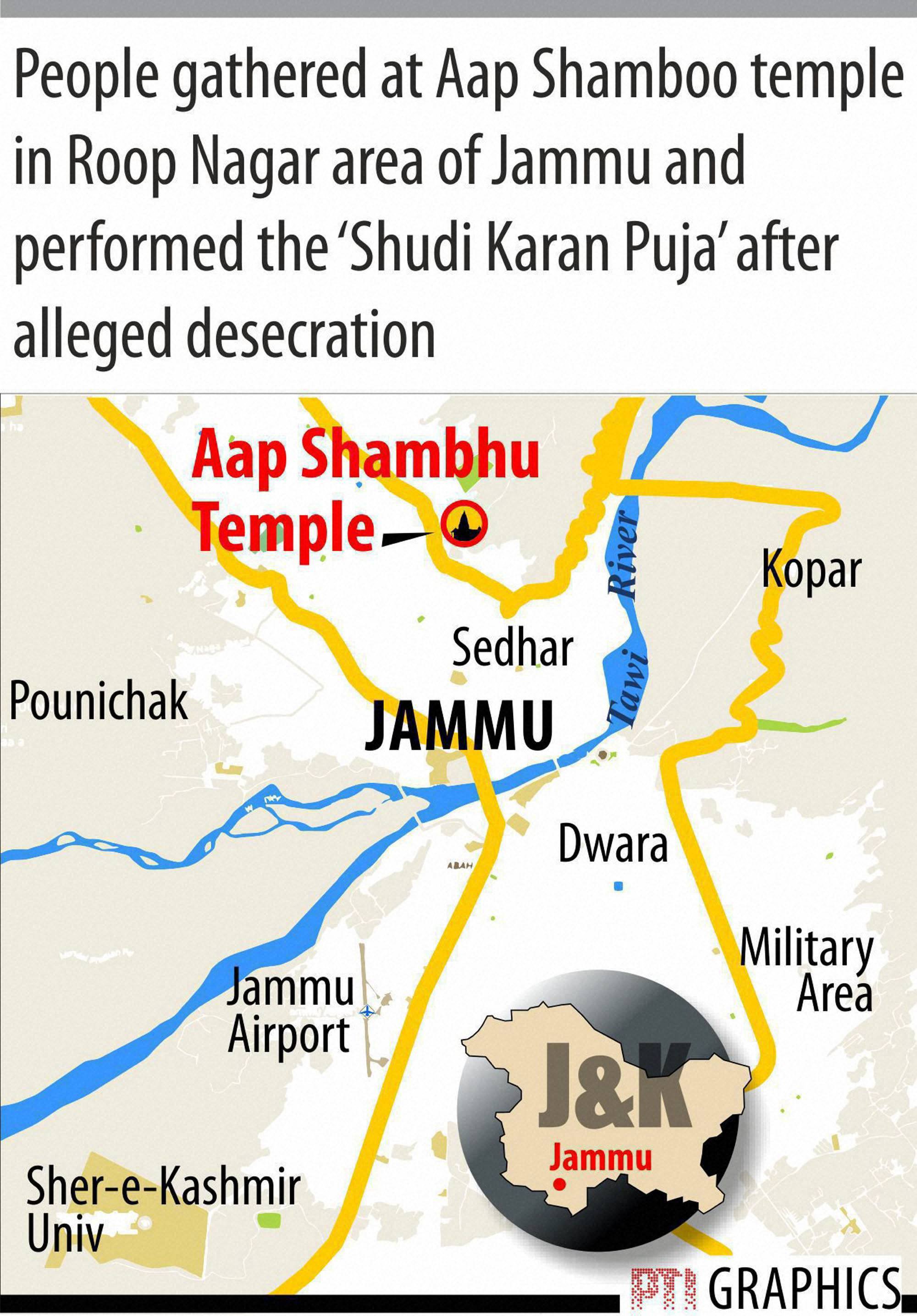 Meanwhile, BJP members created a ruckus in the Jammu and Kashmir Assembly on Wednesday over the violence. They took to their feet and demanded a statement from the government on the issue.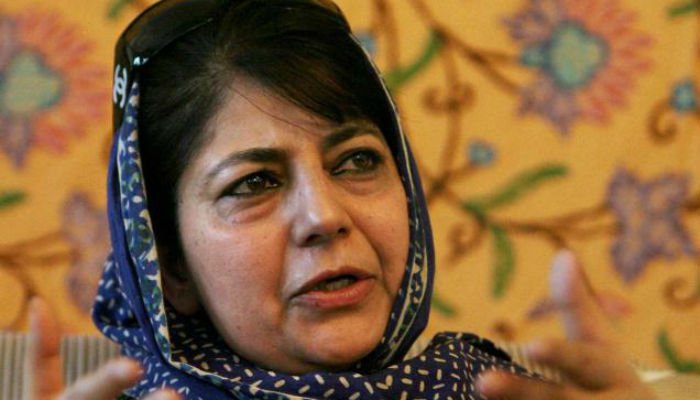 Chief Minister Mehbooba Mufti appealed for calm and said she does not want the state to be "hijacked" by extremist forces. Former Jammu and Kashmir chief minister Omar Abdullah too said attempts were being made to vitiate the peaceful atmosphere in the state and appealed to people to maintain communal harmony.
The Indian Express report also states that the police head constable, Rehmatullah, who reportedly rescued Alfaz from the violent mob and took him to the police station, has been suspended.
(With inputs from PTI)
(Feature image source: Twitter | @IndianExpress)