Tipu Sultan, who ruled Mysore in the 18th century, was a hero to many until the Karnataka government decided to celebrate him with a Tipu Sultan Jayanti. The event has turned into a bone of contention between Karnataka government and opposition Bharatiya Janata Party.
On Tuesday, the Congress-led Karnataka government went ahead with its program of celebrating birth centenary of Tipu Sultan and this soon led to the protests from Hindu right-wing groups who had earlier threatened that they will disrupt any such event because they see Tipu Sultan as an "anti-national" tyrant.
One Vishwa Hindu Parishad functionary was killed in the clashes between pro and anti celebration activists in Kodagu district, escalating tension in the region where the Sultan of Mysore is seen as a ruler who "persecuted Hindus and forcibly converted them to Islam." However, historians severely detest these claims of right-wing groups.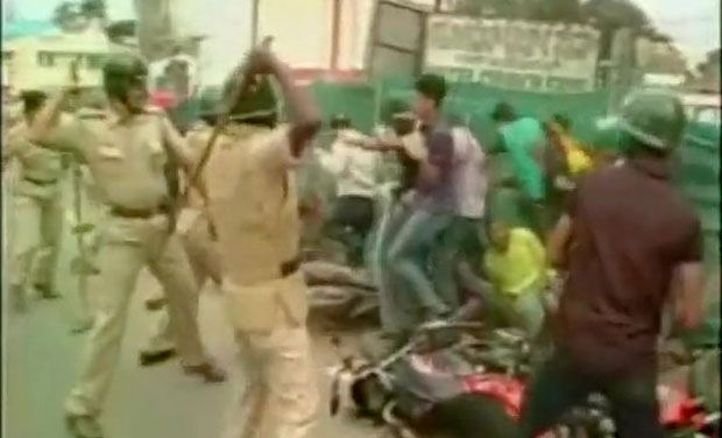 Source: ANI
According to Karnataka Chief Minister S Siddaramaiah, "Tipu Sultan was secular. He fought the British rulers in three wars. In a way the freedom struggle began with the Mysore wars between Tipu and the British."
But BJP's ideological fountainhead terms Tipu as the "most intolerant king whose sword was meant to kill kafirs."
Politicians aside, historians are firmly confident about Tipu's credentials as a ruler who not only opposed British but also took care of temples and churches in his kingdom.
According to historian Dilip Menon, "Historically, Tipu is a complex figure: supporter of the French revolution; anti-colonial warrior dying in battle against the East India Company forces at Seringapatam; enlightened monarch and supporter of scholarship. In short, one of the best of the 18th-century monarchs in India.
"However, amidst his campaigns, there were also stories of forced conversions of Hindus and destruction of temples which to modern eyes fit too well into a Muslim monarch in a Hindu society frame. In the 18th century, the Marathas were depredators of temples from east to south India, stationing troops in the garbha-griha (sanctum sanctorum) of major temples, melting temple metal for ammunition and so on. This was a period of war and normal rules didn't apply, and marauders were no respecters of religious differences. Interestingly, the ideal monarch, Ashoka, ancient exemplar for modern India, self-confessedly killed hundreds of thousands of Hindus in war before converting to Buddhism. So will the BJP reject Ashoka? History means knowing context and not subscribing to polarising myths," Menon told Times of India.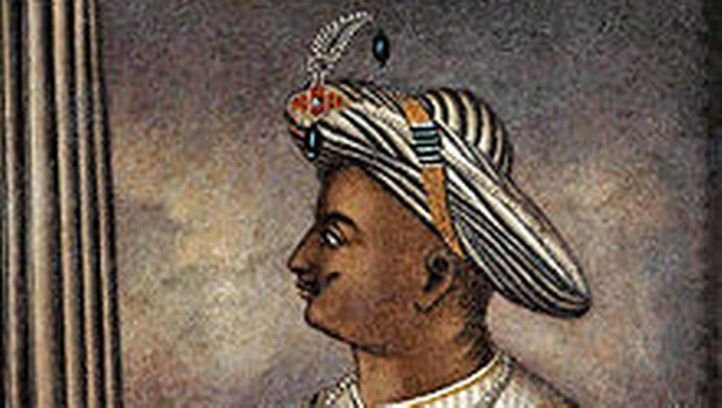 On the other hand, military historian Mandeep Singh Bajwa told TOI that there's a lot to learn from Tipu's tactics as a ruler to keep the enemy at bay.
"Instead of making these empty noises, they should be studying the administration and warfare of Haider Ali and Tipu Sultan. Today, you have a hostile China and Pakistan as neighbours and a new violent order in the form of Islamic State is rising. Both Hyder Ali and Tipu Sultan managed to stay independent for decades fighting the alliance of the British, the Marathas and the Nizam. Ultimately, the more experienced and professional British prevailed. Yet wasn't it a great achievement to keep your head up even when facing insurmountable odds?" Bajwa said.
Even within the right-wing, not all follow the Sangh's stance on Tipu Sultan.
A BJP lawmaker, Abdul Azeem also believes "Tipu Sultan was very secular and gave equal treatment to Hindus and Muslims. Not only mosques but also temples were looked after."
Many historians argue that controversial stories of Tipu Sultan's religious persecution of Hindus and Christians are largely derived from the work of early British authors (who were very much against Tipu Sultan's independence) and had a strong vested interest in presenting him as a tyrant from whom the British liberated Mysore.
Other historians also say that many officials and courtiers in his kingdom were Hindus and some of them even held ministerial and advisory-level posts.
Read more: