In a bizarre incident, a parent allegedly attacked the director of a private school after her daughter was stopped from carrying a mobile phone by the latter. The incident happened in Punjab's Jalandhar district.
A girl student brought a mobile phone to the school on Monday. Her phone, along with two other student's mobiles was captured by school staff as it is against the rules of the institution, according to the school director and CEO, Jyoti Nagrani.
When the school session was over for the day, her mother, Taranjeet Kaur visited the CEO's office at the school, locked the door from inside, and beat the latter up.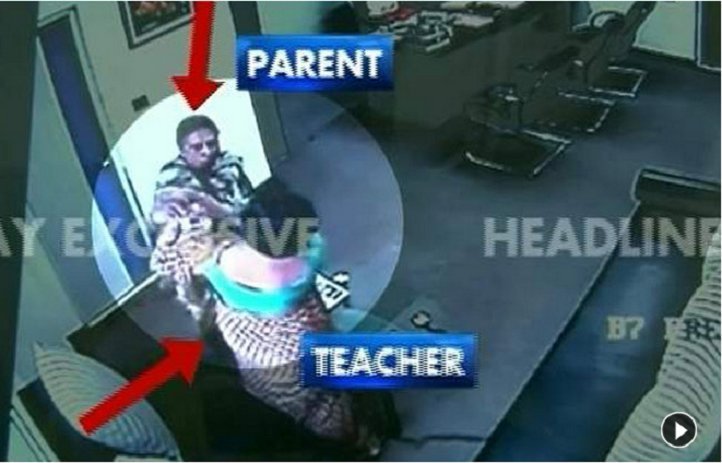 The whole incident was recorded in a CCTV camera, footage of which has been given to the police, she said.
Following the complaint, police has registered an FIR against Kaur and are investigating the matter.
Later, the CCTV footage went viral. Taranjeet accused the school authority of abusing her and also claimed that the footage has been distorted.
"They have allowed the children to get mobile phones to schools and especially those studying in Class XI and XII. Precisely that is why my daughter was carrying the phone. I just went to the school to ask for the phone which was confiscated as you know it can be misused," the mother told TV Today group.Taranjeet who also owns a school, said, "It is a business rivalry that get them to work against me."
Police officer Balwinder Iqbal Singh who is in charge of the case said, "We have lodged an FIR against these people under various section of IPC and we are now investigating."
Watch the video here:
This parent needs sessions on anger management.