There was a time when batsmen in international cricket had pre-defined roles.
An opener was supposed to see off the new ball (in SA, Eng and Aus) or attack the new ball (in Pakistan, India, Sri Lanka)
A number three (For eg. Ricky Ponting) was supposed to set up the innings
No.4 and No.5 — say a Yuvraj who struggles against a new ball but has the big shots — would help accelerate
No.6 and No.7 — read Michael Bevan and MS Dhoni — would apply the finishing touches
They were specialists. From time to time, they could step up and bat in another position but someone like a Michael Bevan was never as good as an opener; Sachin Tendulkar was never as good at No.4 and a Dhoni or even Yuvraj as an opener would be a no-no.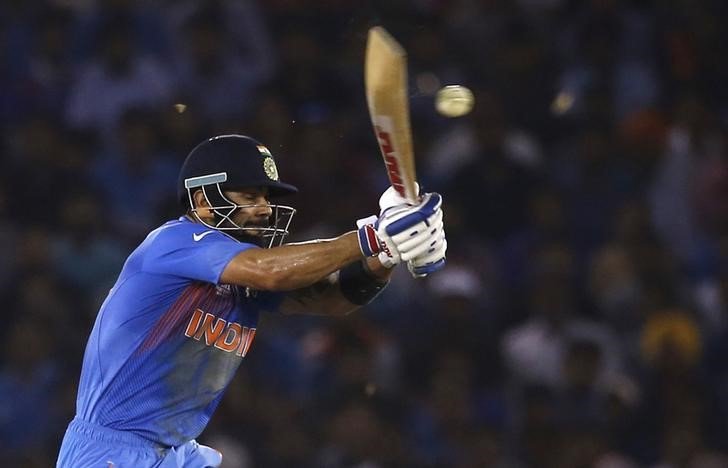 But now in Virat Kohli, India has a batsman who does all these things. He consolidates, he calculates, he launches an assault and he is there in the end to finish things off.
He can play any role, he can move up or down the order — and really, if there was a cricket version of 'Total football,' Kohli would be its Johan Cruyff because of the way he is bringing it all together; because of all the different roles he plays; because he is simply redefining the limits of what a batsman can or should be able to do.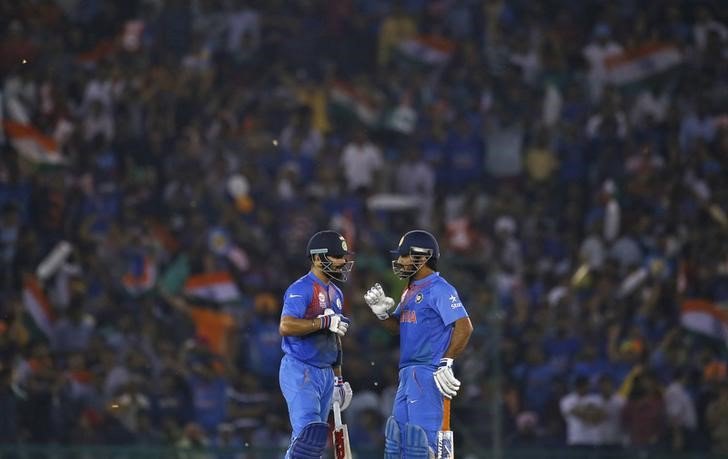 It is tough to imagine any scenario where Kohli would seem to be out of place… in a chase. And it doesn't even surprise us any more — we simply expect him to lead India to victory over and over again. The statistics bear testimony to the impact he has had on the game for India. But the more one thinks about the manner in which he is combining all the roles, the more astonishing it is.
This is something virtually no batsman before him has achieved in the history of the game. There have been batsmen who have tried but no one has had close to the degree of the success that Kohli has had.
As many as 30 percent of India's runs in T20Is in 2016 have come off Virat Kohli's bat- the highest percentage for any batsman in any team. This really is a purple patch of epic proportions. As Dhoni said: "Barring Kohli, India is at 65%."
The numbers bear retelling:
Virat Kohli in successful chases in T20Is:
15 inns, 737 runs, ave 122.83, S/r 131.13, 50s: 8, Highest: 82*, Lowest: 21
Most runs in successful chases in T20Is
737 – Virat Kohli
611 – Martin Guptill
601 – Shane Watson
572 – Brendon McCullum
Most people had given up when India needed 39 off 18 balls — believing it to be a task that was beyond even Kohli. But then he upped a gear — slammed 4,4,6 off the first three balls of James Faulkner's over (the 18th of the innings). He followed it up with 4 fours off Nathan Coulter-Nile in the 19th over of the innings to take India home with balls to spare.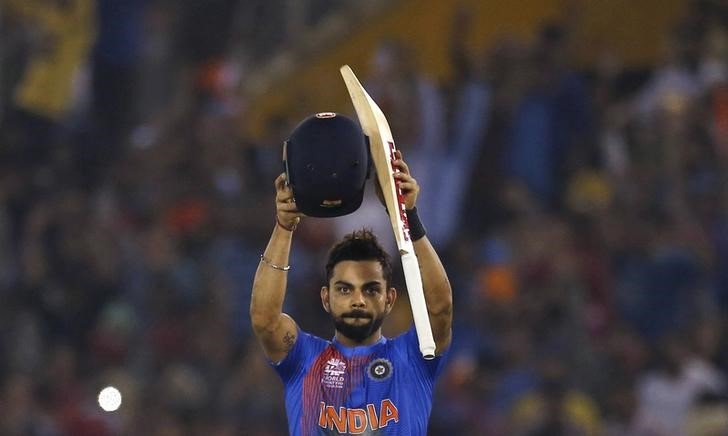 This wasn't the destruction he was always capable of, but he has learnt along the way. We'd like to remember this part of his game. But the hard work before that, when he ran the ones and twos and just kept India in the game, shouldn't be forgotten either. This awareness and perhaps even desperation to succeed is what defines him and the way he bats.
After each Kohli innings, we tell ourselves, he can't top this. But the fact that each innings seems to be better than the last leaves us all speechless.
Take a bow, Kohli… take a bow. It is a privilege to watch you bat.