The US has officially conveyed to India that the recent denial of visas to two Kashmiri sportsmen by it was a "standard adjudication" based on the merits of the case and had no connection with executive order of President Donald Trump. 
External Affairs Ministry Spokesperson Vikas Swarup said the ministry had enquired about the issue from the US Embassy here after reports emerged that the two Kashmiri youths have been denied visa by it. 
"The US Embassy in Delhi has categorically denied that it has any linkage to the Executive Order. We have also been told officially that it was a standard adjudication based on the merits of the case," he said, adding issue of visa is a sovereign jurisdiction and right of every country.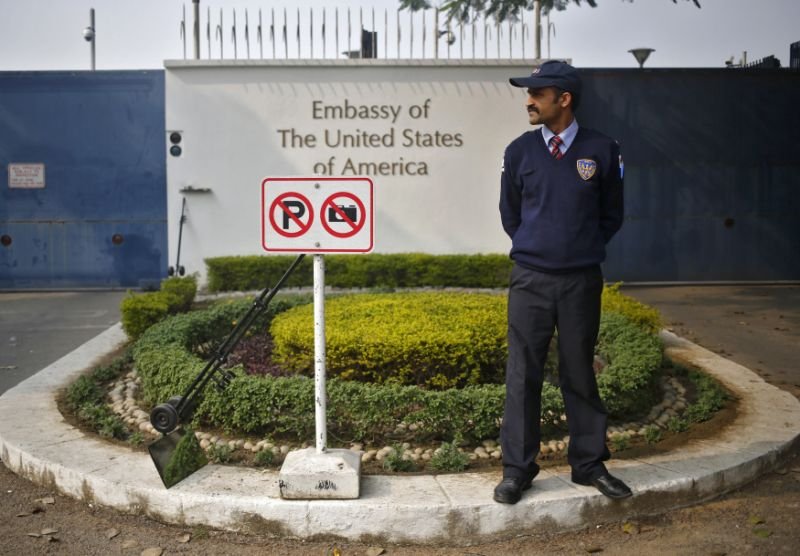 He said the athletes have not approached the MEA. 
The snowshoers -Abid Khan and Tanveer Hussain – from the Valley were denied visa amid reports that it was due to "current policies" of the US. 
The duo were scheduled to participate in the World Snowshoe Championships at Saranac in New York from February 24-25. 
They were invited by World Snow-Shoe Federation for the championship. 
Trump signed the executive order last week barring citizens from Syria, Iraq, Iran, Yemen, Libya, Somalia and Sudan from entering the country for 90 days and suspended the admission of all refugees for 120 days. 
The order indefinitely bans entry of those fleeing from war-torn Syria.
Feature image source: Reuters/Representational Image