Music director Vishal Dadlani was left red-faced after he tweeted about Jain monk Tarun Sagar preaching to the Haryana Assembly on Friday. As per his religion, the monk did not have clothes on and Dadlani referred to his nudity incensing many people across social media.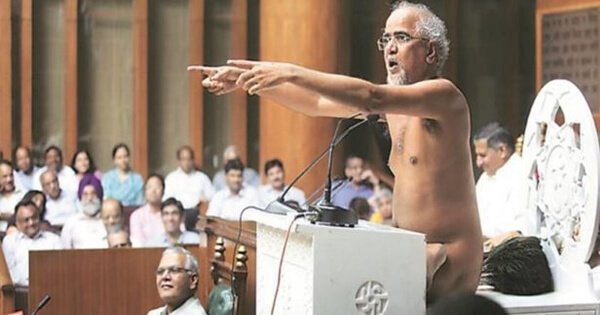 It started a Twitter war in which he finally ended up apologising 33 times. 
It started with this tweet: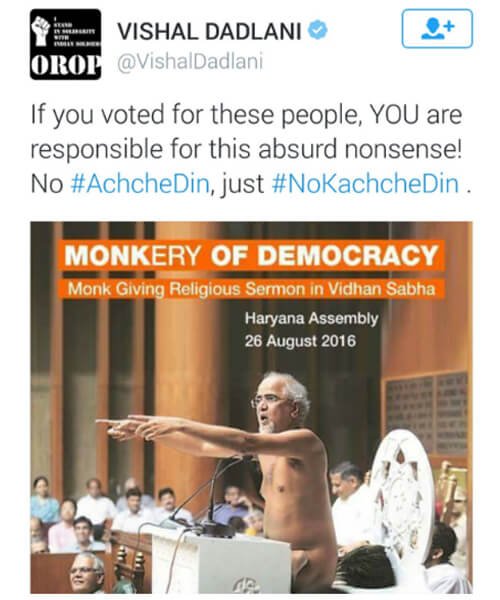 He also tweeted this, lashing out at the monk for presuming to tell women how to live,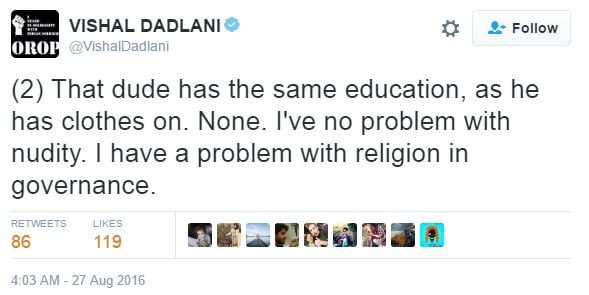 The monk in his address had said, 
The control of dharma over politics is essential. Dharma is the husband and politics is the wife. It is the duty of every husband to protect his wife and it is the duty of every wife to accept the orders (discipline) of her husband
Many people were offended by Dadlani's dig and they came for him.
And so, Dadlani started his apology trail which was to stretch on for quite a while. Also, Dadlani is a staunch supporter of and has political affiliations with AAP, so things got a little tricky when Kejriwal tweeted out support for Tarun Sagar,
I met Shri Tarun Sagar ji Maharaj last year. Our family regularly listens to his discourses on TV. We deeply respect him and his thoughts

— Arvind Kejriwal (@ArvindKejriwal) August 27, 2016
We can see why Dadlani felt like he should quit AAP.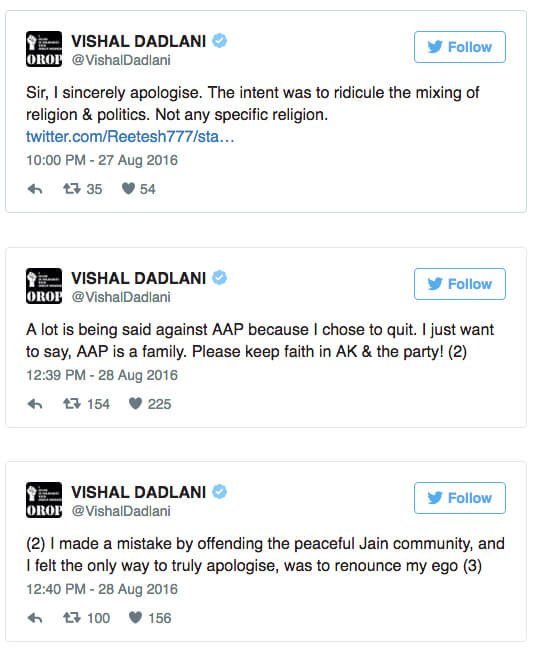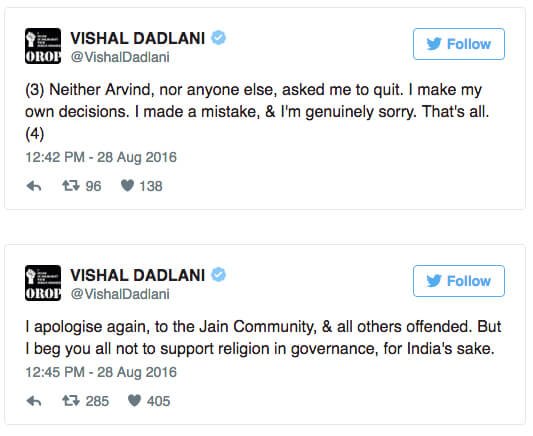 Dadlani repeatedly clarified that he quit on his own accord.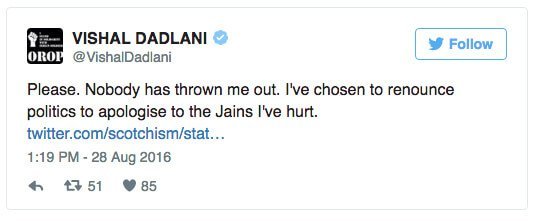 The ordeal lasted till Sunday afternoon.