On the occasion of International Women's Day, here's a welcome move towards ending the stigma around menstruation.
Vistara airline has taken an initiative to provide sanitary pads onboard. This is the first domestic airline to do so.
The airline will provide bio-degradable and organic sanitary napkins made from plant-based fibres that are free of plastic, toxins and perfume. 
The service will be available on all flights of Vistara network from 8th of March.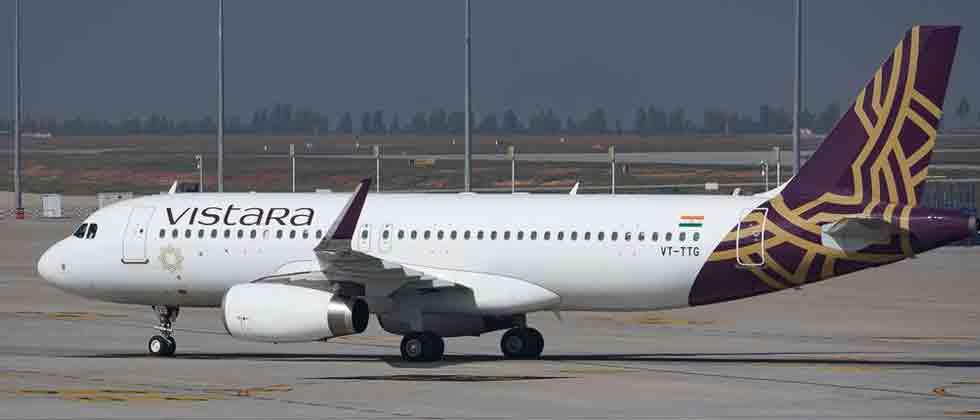 In a press release, Deepa Chadha, Senior Vice President, HR & Corporate Affairs, said,
The initiative to provide sanitary pads to our customers is a meaningful one that reflects our core philosophy that 'small things make a big difference'. As a woman, I feel a greater sense of pride for being part of an organization that's providing such an essential amenity to customers – something that will help so many travellers in times of need.
Netizens are applauding this initiative as it will make travelling easier and more comfortable for women pasengers.
Thank you being so thoughtful.. little details like these can make all the difference between comfort n dis-comfort.

— DS (@S_Diksha) March 6, 2019
Vistara To Be First Indian Airline To Offer Sanitary Pads On Flights, this is actually very good news. Amazed no one thought of this before. https://t.co/9i7czNmUwj

— #MeTooIndia (@IndiaMeToo) March 7, 2019
Thank you so much for taking the lead on this.

I am sure other players will follow your footsteps.

Best wishes to you.

PS- Thank you for truly making it a happy #WomensDay

— Salman Faheem (@salmanazmii) March 6, 2019
This is amazing! And the best part is that pads are organic & biodegradable ✔️ Kudos to #Vistara , World needs more leaders like you 👏👏

— Seema Mishra (@SeemaM4) March 6, 2019
Should have done it way earlier. Better late than never. Waiting other airlines to follow this and Indian Railway as well.

— rituraj purohit (@rituraj_prht) March 7, 2019
Well done! Best news ever. My favourite airline for many reasons. But this tops them all.

— KalamwaliBai (@Namratakilpady) March 6, 2019
Here's looking at other airlines and railways to follow suit.