Disability and gender rights activist Nidhi Goyal accused Lufthansa Airlines of being grossly insensitive as she claimed to have been "locked up" inside the passenger carrier's disability assistance lounge at the Munich airport in Germany. The incident occurred when Goyal was waiting for a flight to Mumbai on November 13.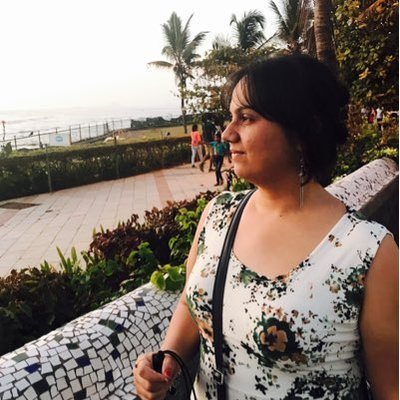 What happened?
In a series of tweets, Goyal described her ordeal when she was not allowed by the staff to get a snack or meet her friend, who had come to see her at the airport. Goyal, who is also a stand up comedian, was travelling from Mexico City to Mumbai and had a 6.5-hour stopover at the Munich Airport.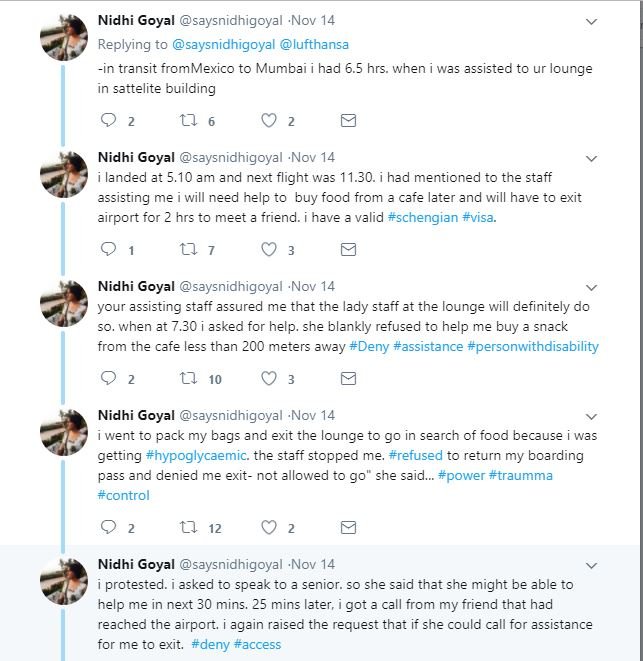 Despite initial assurances from the staff to Goyal on providing assistance, they later refused to help her at all and also blamed her for not booking "intermittent services" that would've ensured skilled care. But, Goyal claims her ticket mentioned that she is visually impaired and would, therefore, need care.
The staff refused to let her go out of the lounge to get something to eat even though she said she was hypoglycaemic. She claimed to have a valid visa with her, but the authorities refused to budge for nearly four-and-a-half hours.
Lufthansa's response
However, all that Lufthansa had to say in its statement was this: "We are sorry to hear about Ms Goyal's encounter in Munich," News18 reports.
Replying to Goyal, Munich Airport's Twitter handle also responded, claiming they will be looking into the matter. 

Insensitivity towards the differently-abled
According to a DNA report, Goyal believes that the larger problem is the apathy towards people who have special needs. She claims that organisations are mostly insensitive to the assistance that the differently-abled require. The activist now demands a formal apology and a compensation for her horrifying experience.
In April, reports of a Jet Airways pilot abusing and assaulting two travellers – one with orthopaedic disability – had exposed the casual apathy towards the differently-abled. 
Last year, Paralympics silver winner Deepa Malik had filed a complaint against Air Vistara's mishandling of wheelchair-bound passengers.
Feature image source: Twitter/Nidhi Goyal