Known for his controversial comments, Union Minister of State for External Affairs General VK Singh has attracted another storm of criticism and calls for action against him after he made a controversial comment about the burning of two children near Faridabad in Haryana.
" This incident has nothing to with the Central government. This is the failure of state government. If someone throws stones at a dog, the government is not responsible," the former Indian Army chief Singh said.
MoS MEA VK Singh comments on #BallabhgarhIncident pic.twitter.com/SpYXi7vyHK

— ANI (@ANI_news) October 22, 2015
Singh, who also said that the whole incident is a case of personal enmity, has been slammed by leaders from across the political parties for his "irresponsible" comments.
Former Jammu and Kashmir Chief Minister Omar Abdullah tweeted he is "speechless."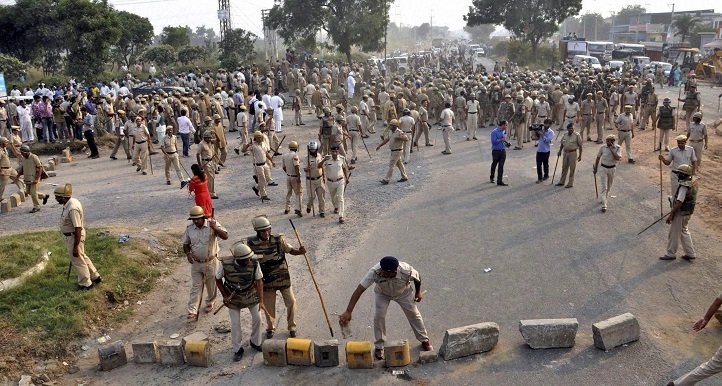 Source: PTI
"This comment is casteist. A case should be put against VK Singh. He has no right to stay in Cabinet. It's tragic that you have a person so casteist sitting in the Cabinet. When an investigation is on, how can he as a minister say it was family rivalry. This is amounting to influencing the probe," CPM leader Brinda Karat said.
The Congress party has hit out at Prime Minister Narendra Modi and urged him to initiate action against the Union Minister.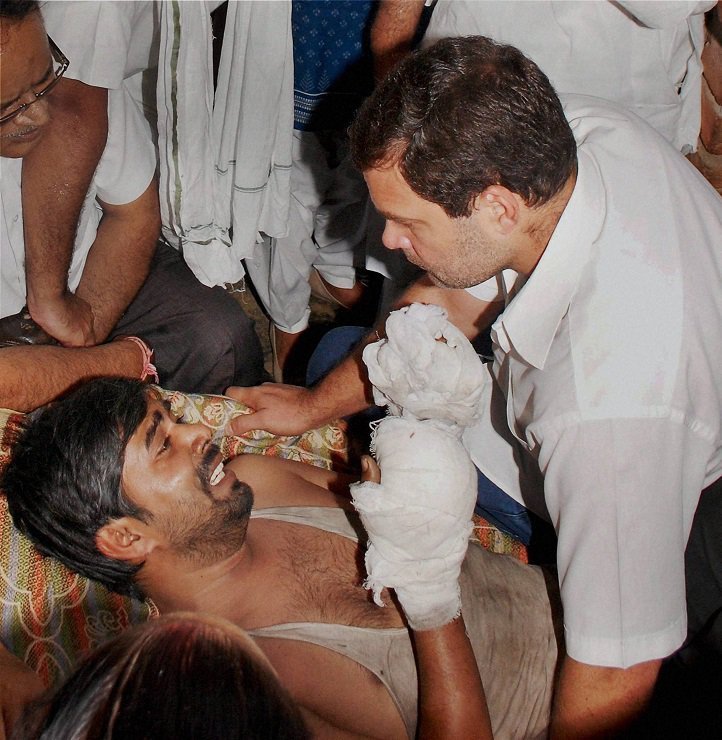 Facing the heat, Singh later retracted from his statement and said he didn't intend to draw an analogy.
My statement wasn't intended 2draw an analogy. My men & I put our lives on the line 4the nation irrespective of caste,creed & religion.(1/n)

— Vijay Kumar Singh (@Gen_VKSingh) October 22, 2015
I standby to serve India with the same spirit, right now and always. Our nation, its success and its people motivate me daily. (2/n)

— Vijay Kumar Singh (@Gen_VKSingh) October 22, 2015
As citizens of this gr8 nation v r sensitive but also responsible.Agenda of India is bigger than any single neighborhood or individual(3/n)

— Vijay Kumar Singh (@Gen_VKSingh) October 22, 2015
We must stand united and let no one exploit our diversity by blowing up localized issues. Jai hind! (4/4)

— Vijay Kumar Singh (@Gen_VKSingh) October 22, 2015
This is not the first time Singh has stoked controversy with his comments. In October 2013, the Supreme Court issued a notice of criminal contempt to Singh, demanding his explanation over his statements which according to court, "scandalises or tends to scandalise this court." However being offering an "unqualified apology", the apex court dropped the contempt case against him.
In April 2015, Singh was in the line of fire for his Tweet in which he described media as "presstitutes."
Singh's latest statement came after two children of a Dalit family were burnt alive and their parents suffered injuries allegedly after some persons from upper caste set their house afire while they were sleeping. The shocking incident occurred at around 2.30 AM on Tuesday, October 20 at Sunped village on the outskirts of Delhi.
Four people have been arrested in connection with the case on the basis of preliminary investigation. Three policemen have also been suspended for dereliction of duty.
Feature image source: PTI