Rescuers in Indonesia were dispatched Wednesday to evacuate nearly 400 tourists, most of them foreigners, after a volcano erupted at one of the country's most popular hiking destinations, an official said.
Mount Barujani began erupting on Wednesday, sending columns of ash and smoke shooting 2 kilometres into the sky over Lombok island, a tourist hotspot to the immediate east of Bali.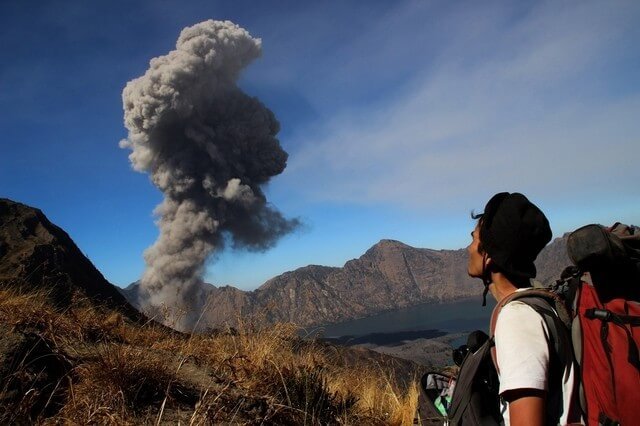 Nearly 400 people were recorded as hiking near Barujani — a smaller cone within the crater of Mount Rinjani — when it began erupting, prompting plans for their immediate evacuation, said national disaster agency spokesman Sutopo Purwo Nugroho.
"A rescue team has been sent to Mount Rinjani to evacuate the tourists. They set off on Wednesday morning," he said.
Hikers have been told to keep at least 3 kilometres from the smouldering volcano, a key attraction on the multi-day trek to the summit of Mount Rinjani made by thousands of tourists every year.
Nugroho said 389 hikers were recorded as having entered the national park since Sunday, the overwhelming majority of them foreigners.
While most would have taken the official route to the summit, rescue teams suspected some hikers may have gone off-piste, Nugroho added.
The threat level of the volcano was upgraded Tuesday as Barujani sent plumes of smoke and hot ash into the atmosphere, but remains two steps from the highest-risk category.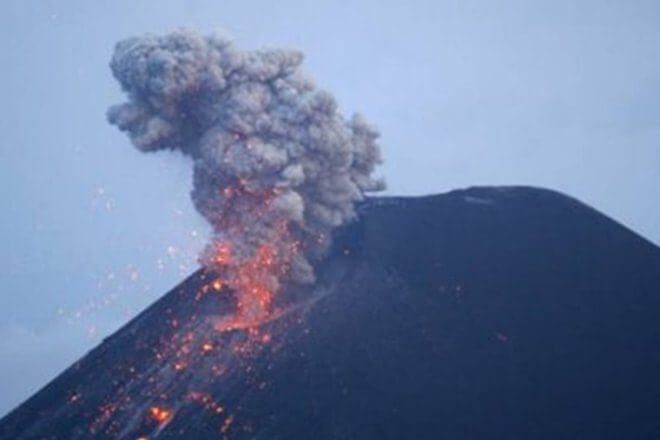 There were no flight disturbances recorded on Wednesday due to the ash clouds, transport ministry spokesman Hemi Pramuraharjo said.
Some flights to and from the nearby resort island of Bali were cancelled overnight, but Lombok's international airport remains unaffected.
Flight disruptions due to drifting ash clouds are not uncommon in Indonesia, which sits on a belt of seismic activity known as the Pacific Ring of Fire and is home to 130 active volcanoes.
An eruption at Mount Rinjani last month forced the closure of Lombok airport and disrupted some flights to neighbouring Bali.
(Feature image source: Reuters)