While Madhya Pradesh (MP) Chief Minister, after a massive public outcry, recommended Central Bureau of Investigation (CBI) into #VyapamScam, shocking details have come to the fore that show MP Governor Ram Naresh Yadav as "Accused No 10" in the case, a police document accessed by NDTV shows.
The Governor's constitutional immunity protected him from investigation, but many of the nearly 80 others named with him in the case are now in jail.
Following the startling revelation political voices have grown louder demanding removal of the MP Governor. "These are shocking details," said Tom Vadakkan of Congress. Questioning why the Governor has not been investigated, he asked whether he knew too much.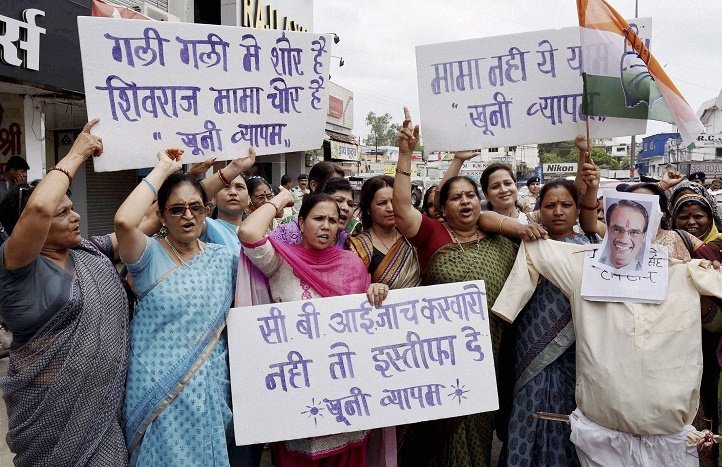 Lawyer-activist Prashant Bhushan said, "He must be removed. The BJP must be afraid that he will spill the beans."
Union Minister Narendra Singh Tomar has said the controversy surrounding the Vyapam scam has 'ended' as Chouhan has said that he would recommend the Jabalpur High Court for a CBI probe. "Shivraj Singh Chouhan has requested the Jabalpur High Court to order a CBI probe into the Vyapam scandal, and with this ends the controversy surrounding it," Tomar declared.
The Vyapam scam has been taking on sinister proportions with every passing day and every new death. The multi-crore scam, which involves politicians, senior officials and businessmen, has a long list of deaths linked to it.
The causes of the deaths range from cancer, road accidents, suicides, alcohol-related illnesses to suspected heart attacks.
In the last two weeks, six people including a journalist investigating the multi-crore scam, have died.
MP government had established a Special Task Force (STF) in 2012. By June 2015, more than 2000 people had been arrested in connection with the scam.
Some of the people who died:
Ramakant Pandey
On July 6, 2015, Ramakant Pandey, a police constable, was found hanging from a ceiling fan at the tourist police outpost in Orchha. No suicide note was found. The police suspect it is a suicide as Pandey was depressed, debt-ridden and alcoholic. Few months before his death he was questioned by the STF as a suspect.
On July 6, 2015, Anamika Kushwaha, a trainee sub-inspector was found dead in a lake in Sagar district of Madhya Pradesh. She was reportedly recruited through Vyapam in 2014 and allegedly committed suicide. Congress leader Randeep Surjewala claimed that her death was related to Vyapam scam. However, her father ruled it out and stated she was being harassed by her in-laws and her husband for money.
Arun Sharma
On July 5, 2015, Arun Sharma was found dead at a Delhi hotel. He was supposed to go to Agartala as part of an inspection team of Delhi-based Medical Council of India. Sharma had replaced DK Sakalley as the dean of the NS Medical College (Jabalpur), after the latter's death. He was assisting the STF by providing documents on fake medical entrance examinees.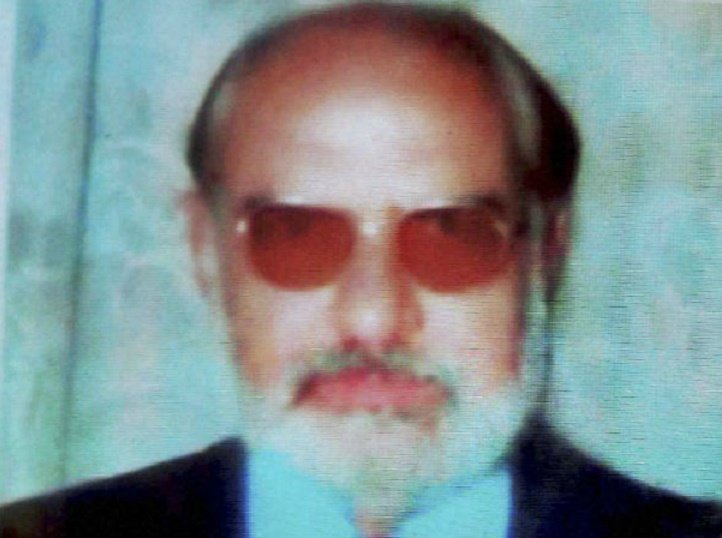 Akshay Singh
On July 4, 2015, Akshay Singh, a journalist with Aaj Tak, investigating the scan, reportedly suffered a heart attack while interviewing Mehtab Singh, father of Namrata Damor, in her native village near Meghnagar. According to Mehtab, Singh came to his house at 1 pm and had a glass of water and a cup of tea. After half an hour, he began coughing and foaming from the mouth. He was first taken to the Meghnagar community health centre and then to a private hospital where he died.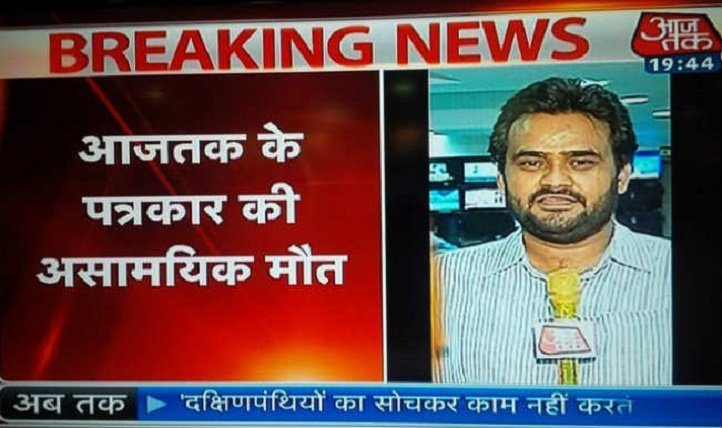 Rajendra Arya
On June 28, 2015, Rajendra Arya was out on bail in the case. He died at a hospital in Gwalior due to a liver infection.
Narendra Singh Tomar
On June 28 2015, Narendra Singh Tomar, a 29-year-old assistant veterinary officer, was arrested following accusations of arranging impostors to replace the genuine candidates. In Indore jail, he complained of chest pain around 11:15 pm.
Later, he was taken to Maharaja Yashwant Rao Hospital where he was declared dead on arrival. He is said to have died of a heart attack but his family members smell a conspiracy. According to his younger brother, he spoke to his sister around 4 pm and did not complain of any discomfort.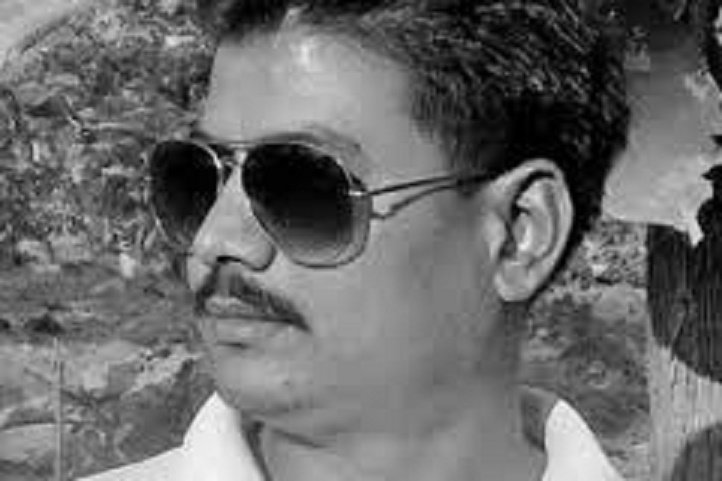 On March 25, 2015, Shailesh Yadav, son of MP's governor Ram Naresh Yadav, was found dead at the governor's official residence in Lucknow. According to his family, he was a diabetes patient and was under stress after being named in the scam. The cause of his death appeared to be brain hemorrhage.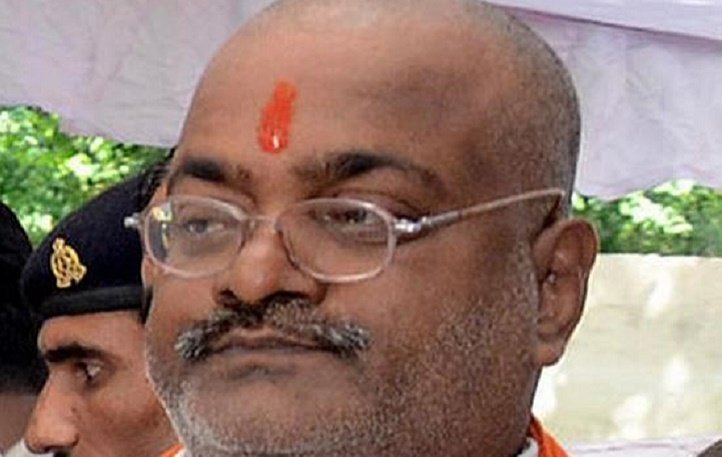 Undeserving candidates bribed politicians and Madhya Pradesh Professional Examination Board (MPPEB) officials through middlemen to get high ranks in these entrance tests across the state and managed to get top posts in Madhya Pradesh.
Anand Rai, the whistleblower who uncovered the Vyapam scam, also accused the MP government of trying to muzzle the whistleblowers. He said the whistleblowers have been receiving several threats and asked, "How can Chief Minister Shivraj Singh Chouhan rule out his name from this scam?"
Read more: