After all the hullabaloo and the anticipation regarding the US President Barack Obama's visit to Delhi from the January 25 to 27, we give you the full itinerary and break it down to its more awesome bits.
Arrival
Coming to Delhi are, six US aircrafts carrying security staff, President's cavalcade with about 30 cars, Marine One helicopters and the Air Force One.
The Americans land before The American lands. Officially, though Obama is expected to arrive on the January 25, an advance detail of around 30 Secret Service personnel landed ahead on Jan 13.
So adding the number Obama is getting along with him, a whopping 300 (possibly more) Secret Service stand armed and ready.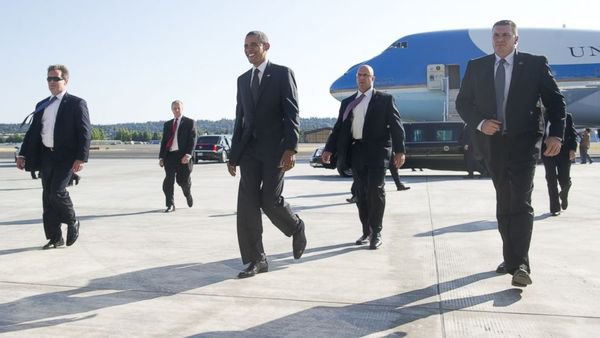 Stay
The Grand Presidential A.K.A. Chandragupta suite of ITC Maurya has been booked for the visiting President.
Bulletproof windows, microbiology lab for testing his food prepared by accompanying butler, an imperial décor not to mention silk-panelled walls, dark wood flooring and expensive artwork await Obama's welcome.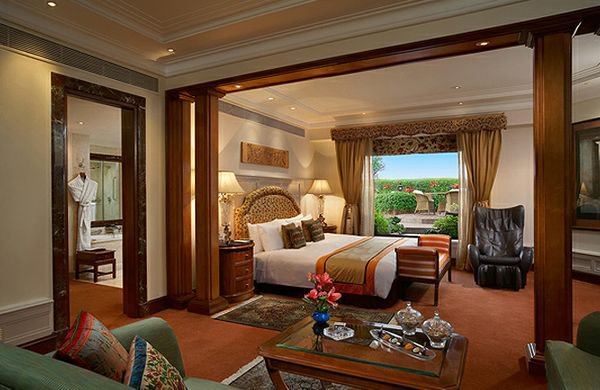 Aside from the fact that the full hotel has been reserved for Obama's entourage, the bill is estimated at a cool $1,20,000 (Rs 75 lakh approximately).
Wait, did we mention the hotel is surrounded by watchtowers along the central ridge with snipers and around 2,000 police and paramilitary personnel?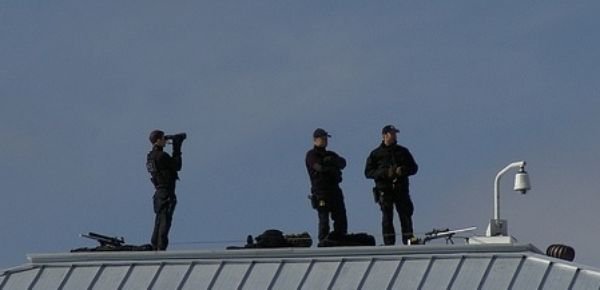 Enough said.
The event
January 23: Government offices around Central Secretariat to be shut till the end of Obama's visit. Lutyen's Delhi to be fully insulated from general traffic.
January 24: Rajpath to be closed for public.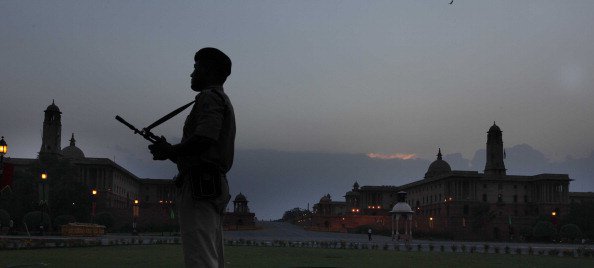 January 25: Government offices in the vicinity of Rajpath – including Rashtrapati Bhavan, North Block, South Block, Shastri Bhavan, Krishi Bhavan, Rail Bhavan, etc — will shut down early at 1:00 pm. Around half a dozen anti-aircraft guns are expected to be deployed in vicinity of the parade area.
January 26: Why he is here.
US Forces in Afghanistan to keep an eye on neighbouring regions, US embassy in Pakistan has been alerted, 10,000 paramilitary troops along with 80,000 Delhi Police Officers keeping watch with cameras with facial recognition every 180 metres of Obama's route.
Conventionally, the guest arrives along with the Indian President in the latter's car. But there is a chance that Obama may choose to come in his own vehicle, called "The Beast", which is an 8 tonne office-on-wheels that can withstand bombs and bullets.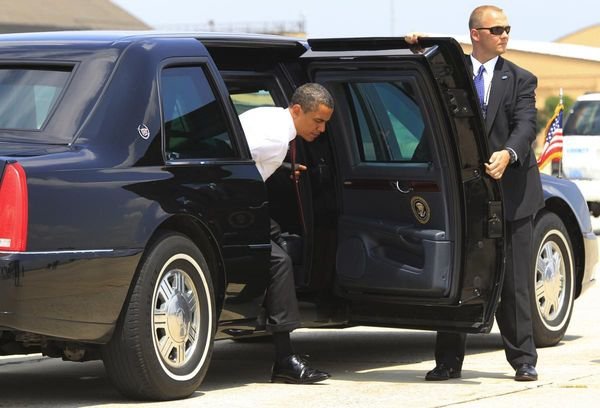 Wow.
The event itself will be spectacular this year with an increase in the number of tableaux (Indians call them jhaanki s) as well from 20 to 25 and the event being timed at around two hours. Considering the longest a US President is ever out is for about 45 minutes (that too at his inauguration) , the Secret Service is apparently not happy with this 108 minute extravaganza.
This may explain the bullet-proof enclosure, snipers on nearby buildings,
unprecedented ground-to-air security drill and the seven-layer security ring around the VVIPs with special radars being set up to keep an on the airspace for 'unknown objects'.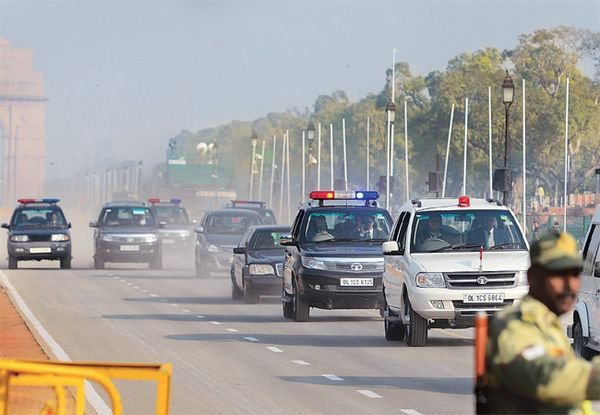 It would be a bad day to go paragliding in the area, folks!
Business meetings and sightseeing
On the table are talks ranging from cooperation in the civil nuclear sector, climate change, defense and security, and economic ties.
There is also talk of PM Modi hosting a private dinner for Obama at his home and Modi has apparently asked his trusted aides to find out the "personal preferences" of the Obama family. Obama has often talked about his fondness for "keema" and "dal".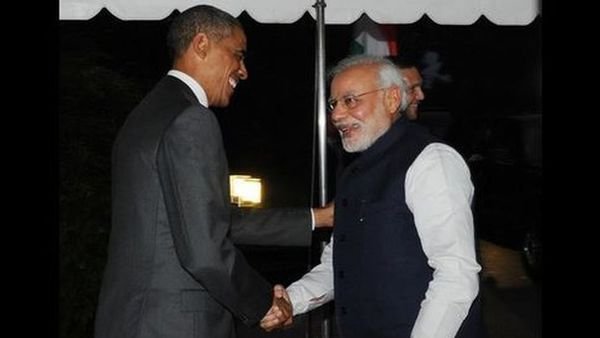 There are also plans of a town hall meet where Mr. Obama is to interact with academicians and students. Mrs. Obama, along with her daughters, is planning on visiting schools and NGOs in Delhi. A trip to Ranthambore National Park may also be in the works.
A trip to Taj Mahal is also on the cards for which an "unspecified" Delhi-Agra road is being sanitised and the highways are being blocked by security personnel.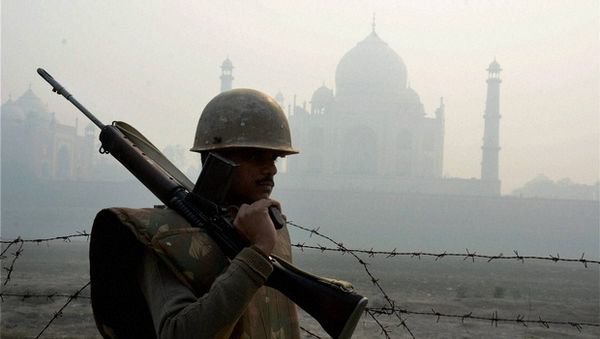 Departure
January 27: The US President leaves for the United States of America.
Alternate routes have already been mapped out, in case of bad weather or any other reason.
And considering the size of his entourage, they may have to leave in batches. They might even have to carpool.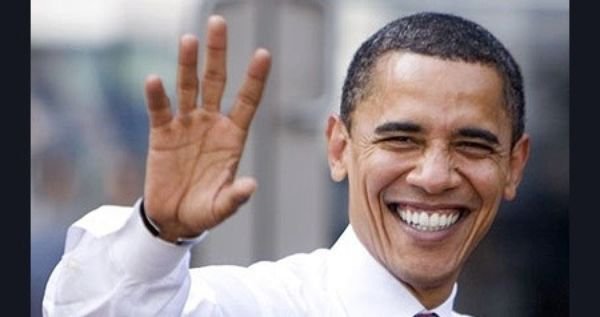 From the itinerary detailed above, it does seem like an eventful three (?) day affair. Delhi is being beautified and remade for Obama and while it is unfortunate that he could not spend more time in Delhi and enjoy the city , we are happy to have him over.
Though, we can't help but be in awe of the arrangements and the efficiency with which our own government is now functioning.
Let's do this more often? For ourselves too, perhaps?