The wait for Chief Ministership in Tamil Nadu prolonged with Governor Vidyasagar Rao still undecided on the issue as the feud in the ruling AIADMK escalated today with V K Sasikala sacking party presidium chairman E Madusudanan who wrote to the Election Commission not to recognise her as General Secretary.
The Governor was said to be still evaluating legal opinion on Sasikala's claim to having an overwhelming support of party MLAs while the judgement of Supreme Court on disproportionate assets case against her was imminent next week.
On his part, Chief Minister O Panneerselvam tonight asserted that his camp would not allow the party to go into hands of 'a family' and that the "dream of those to capture power" will end as a "day dream".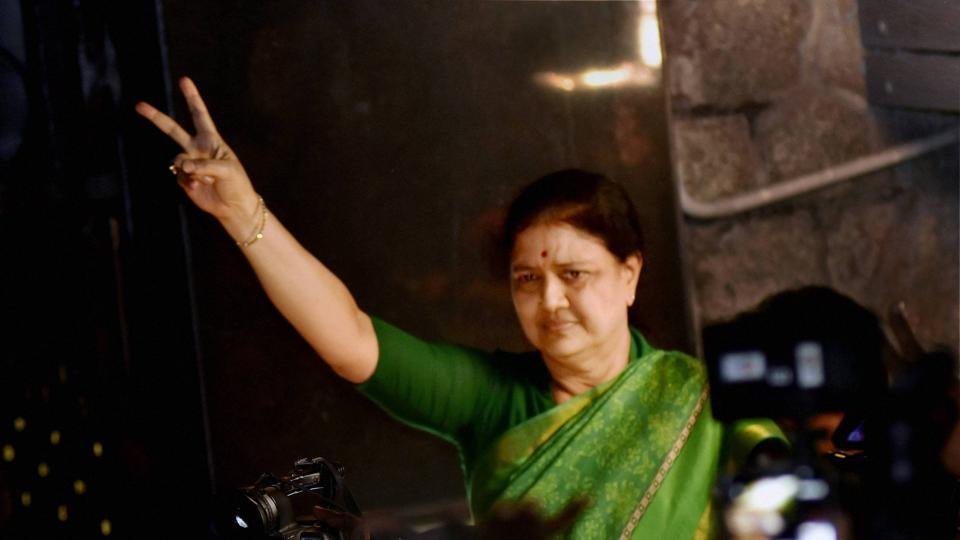 Sending a strong message to her detractors, Sasikala sacked Madusudanan from the primary membership of the party, a day after he switched over to the rebel camp led by caretaker Chief Minister O Panneerselvam, and appointed former minister K A Sengottaiyan in his place.
Sengottaiyan was relieved as the party's Organisation Secretary, a post to which he was appointed last week.
Sasikala urged the party workers not to have any truck with Madusudanan. 
Sasikala had removed Panneerselvam from the Treasurer post immediately after his revolt, but he has maintained that being a temporary general secretary, she does not have the powers to appoint or remove party functionaries. Insisting that he continues to be the treasurer, Panneerselvam has written to banks not to allow anybody else to operate the party accounts without his consent.
Sasikala had appointed another senior leader Dindigul C Srinivasan as the treasurer.
 Hitting back at Sasikala, Madusudanan has written to the poll panel urging it to not to recognise her as AIADMK general secretary, saying she was not elected to the post as per party by-laws.
Madusudanan told reporters about the letter shortly before he was sacked from AIADMK by Sasikala for "acting against the party".
Asserting that only cadres can elect a general secretary as per party rules, Madusudanan said he had asked the EC not to recognise Sasikala as party chief.
Expelled AIADMK Rajya Sabha member Sasikala Pushpa has already petitioned the EC against the election of V K Sasikala, saying it was not done as per procedure and the EC has sought the party's response to it.