After heavy rains in Pune, a compound wall collapsed at a construction site in city's Kondhwa area, resulting in the death of 15 people out of which 4 were children, 10 men and one woman. The wall fell on the temporary sheds where the labourers were staying and crushed them to death. A few cars also caved into the ground with the fall.
All 15 of the deceased, from Bihar, were sleeping when the wall collapsed.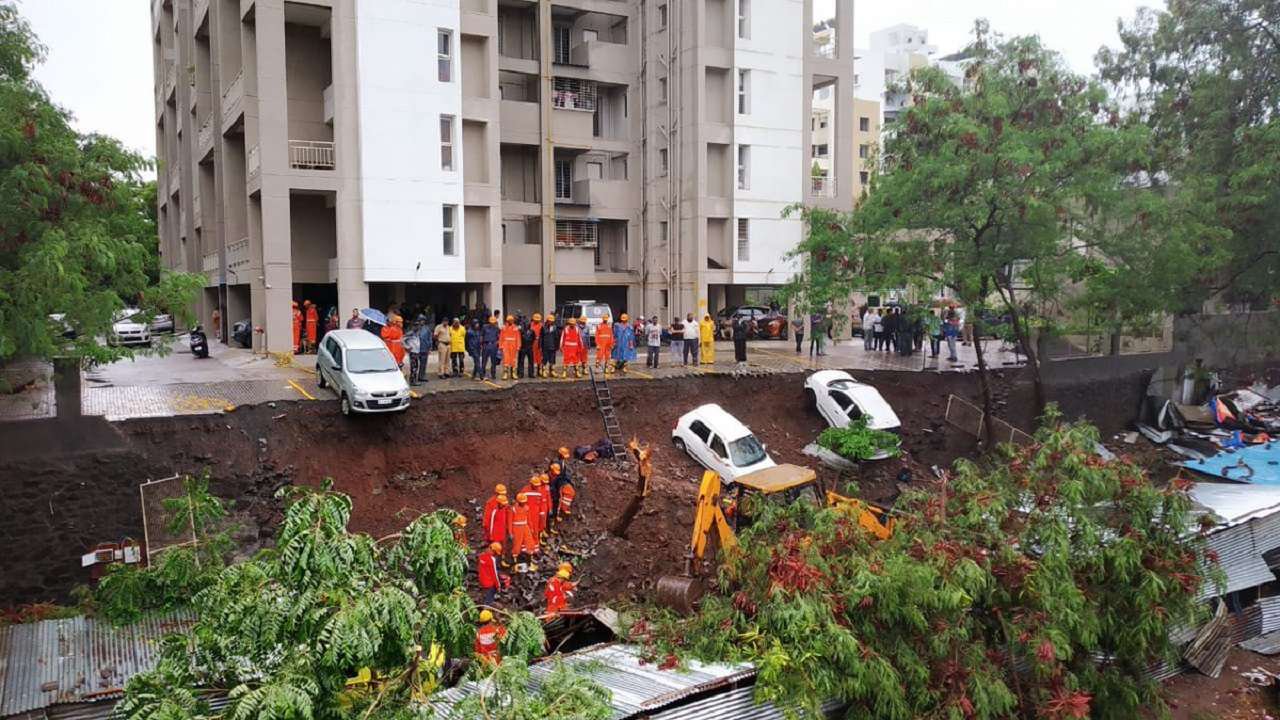 Search and rescue operations have been seized. Three people were resuced alive and are now hospitalized with multiple injuries.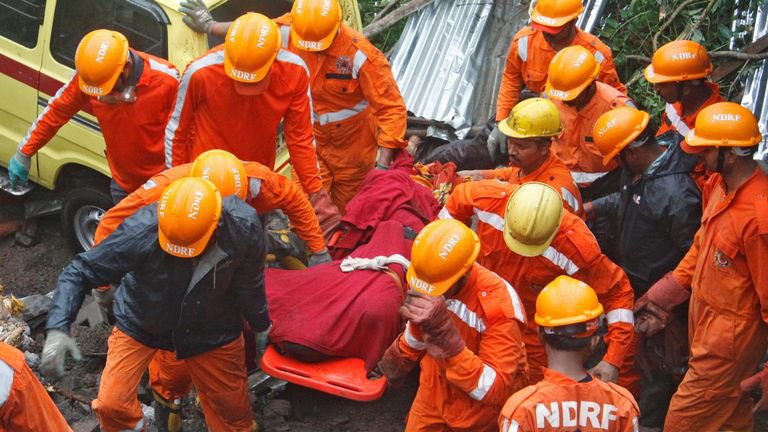 Maharashtra Chief Minister Devendra Fadnavis has announced a compensation of Rs 4 lakh for the next in kin of the deceased, followed by an inquiry.  
Extremely saddened to know about loss of lives in the Kondhwa, Pune wall collapse incident.
My deepest condolences to the families and prying for speedy recovery of the injured.
Directed Pune Collector to conduct an in-depth enquiry.

— Devendra Fadnavis (@Dev_Fadnavis) June 29, 2019
Maharashtra Revenue Minister and Pune Guardian Minister Chandrakant Patil, ensured that a committee comprising of police officers, municipal officers and additional collectors will be submitting a report within 24 hours. He added  
The three-member committee has been given the mandate to look into who were the developers, architects, structural engineers involved at the said construction site and the one next to it. It will also look into how these labourers were brought to the site and if all the adequate procedures were completed for their employment. 
Bihar CM Nitish Kumar shared his condolences and announced an ex-gratia of Rs 2 lakh each to the next in kin of the deceased and a compensation of Rs 50,000 to those who were injured.
This kind of incidents happen every second day in different parts of https://t.co/zTCF5cybSl shows there is no mechanism in this country and whole system is rotten.People are concerned about their own gain and they support corrupt politicians in the name of caste.

— Sanjay Singh (@sanjay750) June 29, 2019
Many have expressed their outrage over this preventable accident.
All those 14 people who died were poor hence the death toll is zero.

— Harvey Dent (@Harveydent321) June 29, 2019
@PMOIndia @narendramodi
All corrupt officer should be behind the bars with builders.
In real estate industry corruption is still going on. Which need to be actioned. All illegal contraction need to be demolished.
Behind the name of development, environment is hampered.

— Tushar Salgaonkar (@Tushar98589483) June 29, 2019