If you think glass windows are too fragile, you could soon be able to replace them with wood. Don't worry, you won't have to compromise on sunlight shining through your windows because this wood is transparent. A team of researchers in Sweden have developed a new transparent wood, which is expected to eventually reduce the cost of construction.
The development has come from the efforts of researchers at Stockholm's KTH Royal Institute of Technology who say that the material is suitable for mass production and can be used to make windows and solar panels.  
In a statement, Lars Berglund, a professor at Wallenberg Wood Science Center at KTH, says that while optically transparent wood has been developed before for microscopic samples, the KTH project introduces a way to use the material on a large scale.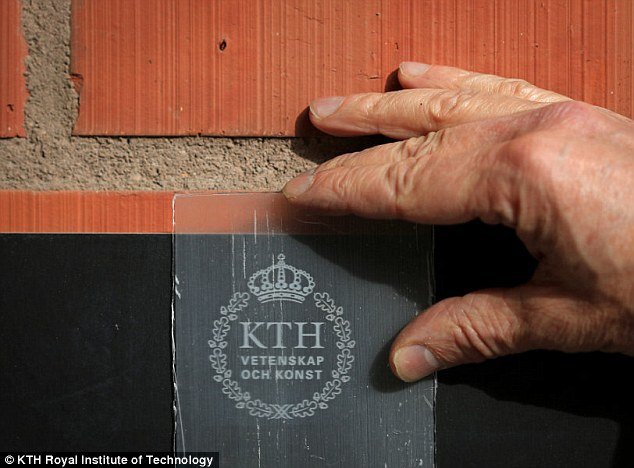 According to the study published in the American Chemical Society journal, Biomacromolecules, "optically transparent wood (TW) with transmittance as high as 85 percent and haze of 71 percent was obtained using a delignified nanoporous wood template." 
The new wood will be of interest to home owner who prefer to have lots of natural light in their houses. With this kind of wood in place, the researchers claim, there might be less requirement of using light-coloured paints, mirror, lights and other illuminating objects. According to Berglund, the wood balances the need for light and privacy in case of its applications inside living spaces. 
To create the wood, the researchers first removed lignin, a structural polymer in plants that blocks 80 to 95 percent of light, from samples of commercial balsa wood. However, the result was not up to the limit. 
To increase the amount of transparency, the researchers incorporated acrylic inside the wood to get better results. 
"When the lignin is removed, the wood becomes beautifully white. But because wood isn't naturally transparent, we achieve that effect with some nanoscale tailoring," the researchers said.
According to Berglund, they are working to further enhance the transparency of the material. 
Feature image source: KTH Royal Institute of Technology