After the #ParisAttacks, people have been racking their brains trying to shed some light on the complex system of alliances and conflicts that exist between the West, states in the Middle East and jihadist groups like Isis.
We have dug up an old letter sent in by Aubrey Bailey from Fleet, Hampshire, to The Daily Mail. The perfect response gives an excellent summary of the crass strategic policies.
This tweet, carrying a cutting of the newspaper, has gone viral:
Still don't get it? Take a look at the following image: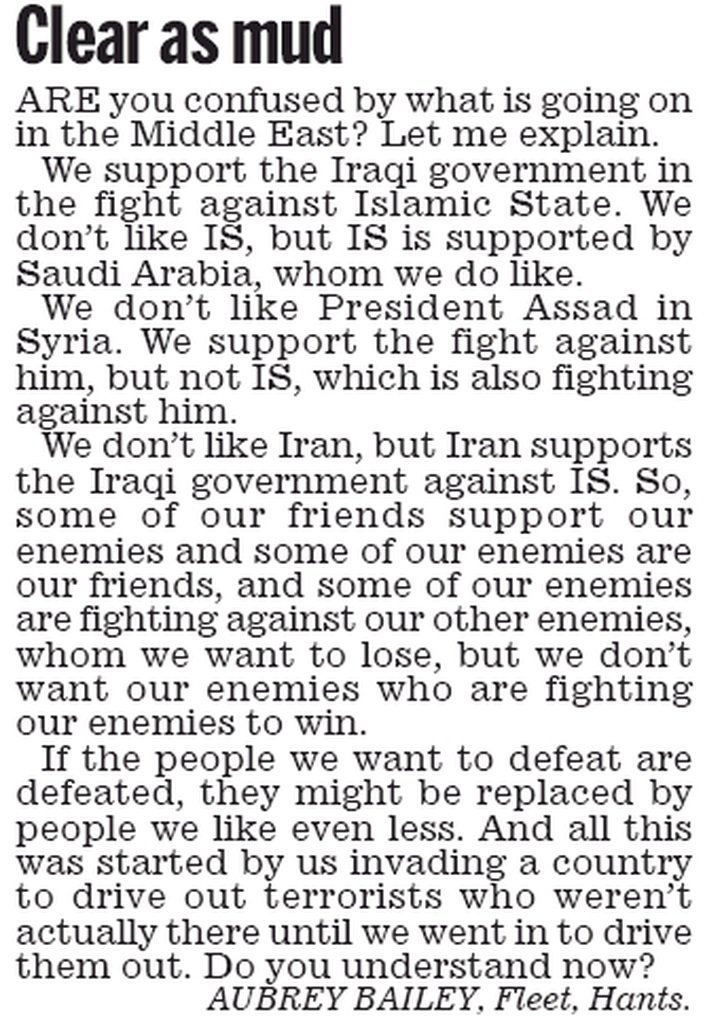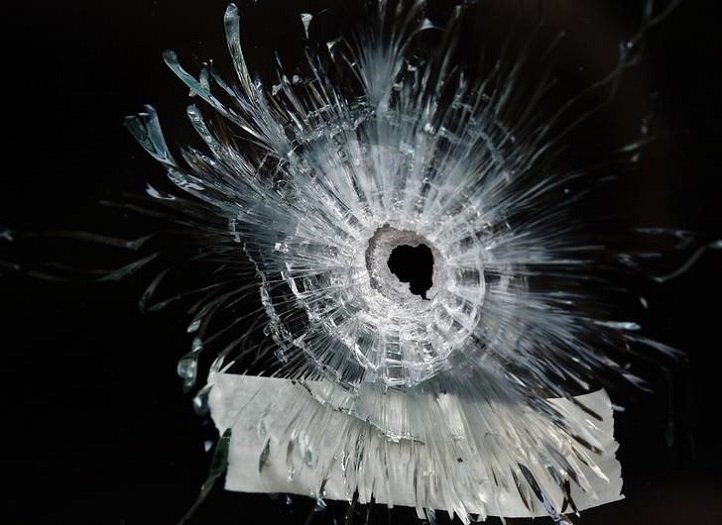 Source: Reuters
Here's the text of the recap:
"Are you confused by what is going on in the Middle-East? Let me explain. We support the Iraqi government in its fight against Islamic State (IS/ISIL/ISIS). We don't like IS but IS is supported by Saudi Arabia whom we do like. We don't like President Assad in Syria. We support the fight against him, but not IS, which is also fighting against him.
"We don't like Iran, but the Iranian government supports the Iraqi gov't against IS. So, some of our friends support our enemies and some of our enemies are our friends, and some of our enemies are fighting our other enemies, whom we don't want to lose, but we don't our enemies who are fighting our enemies to win.
"If the people we want to defeat are defeated, they might be replaced by people we like even less. And, all this was started by us invading a country to drive out terrorists who weren't actually there until we went in to drive them out – do you understand now?"
#Sorted!