On July 21, well-known Marathi journalist Nikhil Wagle who hosted a debate show on a Marathi television news channel, was sacked without any notice. The news created ripples in media circles especially because Wagle alleged 'political pressure' behind the move, arguing that his show was critical of Narendra Modi and the BJP. 
From May this year, Wagle hosted a one-hour political talk show "Sadetod" on TV9 Marathi news channel, which aired every night between 9 pm and 10 pm.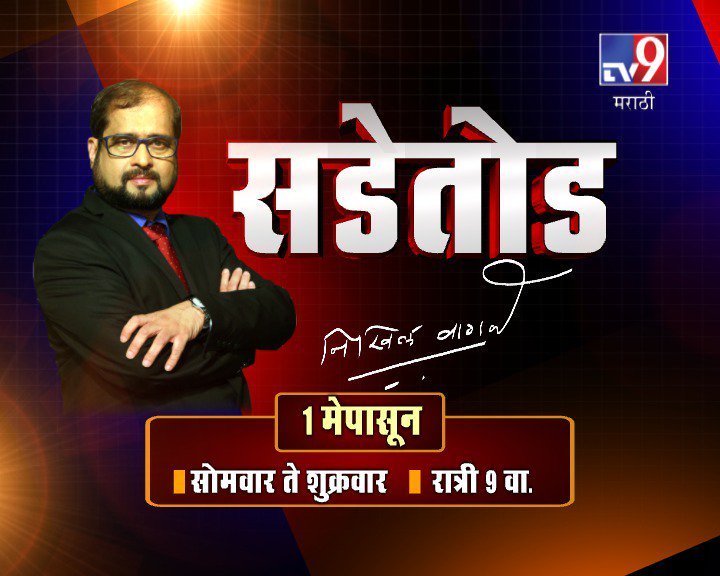 However, after completing his show on Wednesday (July 19), Wagle was told that the management has decided to close down the show and there was no need for him. Significantly, the decision came at a time when Wagle's program as claimed by him had achieved highest viewership among Marathi news shows.
Political pressure was cited as the reason
"I had been sensing trouble for the last one month and the management would crib over trivial issues. I was asked why I talk against Narendra Modi or the BJP. My show had spokespersons from all the political parties including the BJP. How could I then be blamed for criticising a single party or man?" Wagle told The Wire.
But do his claims carry any merit?
After the issue spiralled, senior journalist and film-maker Vinod Kapri in a Facebook post said that Nikhil was trying to play a victim card and went on to cite 'the real reason' behind his ouster from TV9.
Contrary to Wagle's claims that his show was doing great, Kapri has claimed that the show was stopped from going on air because of its poor rating and not because of any political pressure from the central government.
Kapri also tweeted the ratings of top 100 TV shows for eight weeks, showing that Wagle's program was nowhere in the list.
Kapri also reviewed the channel's fixed programming chart on the request of his friend and TV9 CEO Ravi Prakash and found the ratings of Wagle's show "Sade Tod" unsatisfactory. 
He then suggested Managing Editor of the channel Umesh Kumawat to change the timing of the Wagle's show from 9 pm to 5 pm, a direction which Wagle refused and asked for one month time to improve the ratings of his show.
Here is a screenshot of the e-mail:
However, even after a month when there seemed no improvements in the ratings,  TV9 management urged him to change the timings of the show. He refused again, choosing to quit instead.
After the new claims, Wagle hit back, saying:
He also claimed that his show was the only one on the channel to ever be in top 100
Eventually, both Wagle and Kapri backed off the fight 
.