India works on 'jugaad' and it's something we Indians take pride in. But on the evening of November 8, 2016, the jugaad machinery set in action to beat what was being touted as the biggest measure in Indian history to tackle black money.
PM Modi had appealed to people to give him 50 days. People did. But where has it brought us? As per initial estimates, 97% of the demonetised currency is back in the banking system. 
In simple words, at least one claim by the PM — that the rich will spend sleepless nights wondering where to stash his black money — has gone kaput.
A stunning new documentary by ScoopWhoop now gives first-hand accounts of men who jumped into this jugaad system and took to the task of converting scrapped black cash into fresh black cash minutes after the "historic announcement".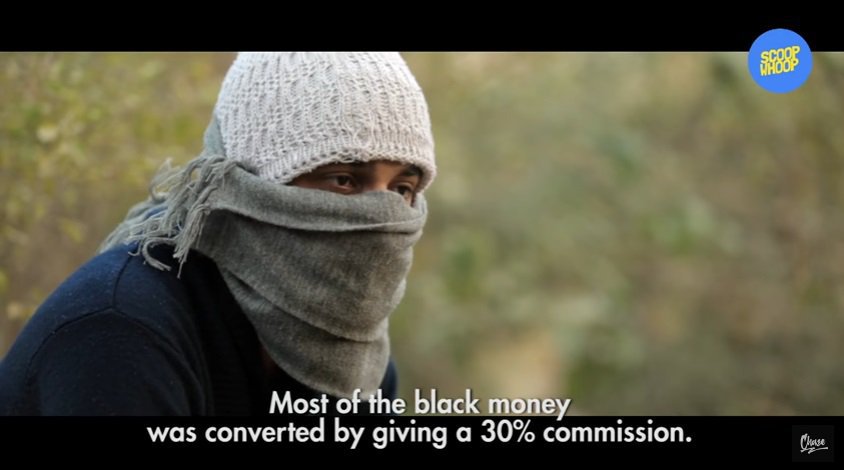 "Some brought gold, some property, some colluded with petrol pump and bank managers," a man says simply and goes on to explain the modus operandi: Village sarpanch forcing thousands of men to queue up for businessmen, bank managers accepting scores of ID cards to convert black into new Rs 500, Rs 2000 notes, the details are worrying. 
This one account by a man is particularly shocking: He was cornering Rs 2-3 lakh in new currency from a bank branch daily even as the branch flashed a 'no cash' hoarding outside, turn away people at all hours.
Which raises the question: Did the Modi government not see it coming? 
Actually, the question doesn't end here. Has the government miscalculated on demonetisation, assuming its merits to be far more than what economists and black experts say? Above all, how much tangible gain is needed to justify demonetisation's very real loss?
Watch this latest episode in ScoopWhoop's documentary series CHASE for the answers: