A video, showing a top management functionary of the Pune college, 14 students of which drowned during a college picnic recently, mistreating the victims' parents has surfaced.
On Monday, 14 students from Pune's Abeda Inamdar College on a picnic drowned in the Murud beach in Raigad.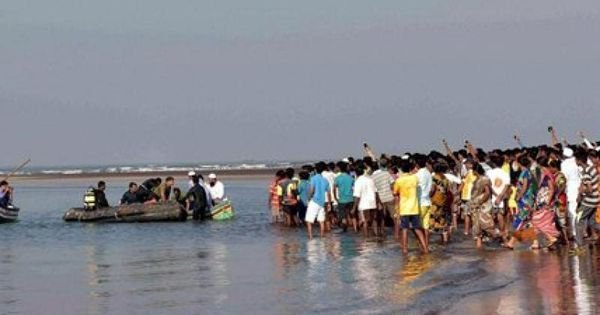 The video allegedly shows P A Inamdar, President of Maharashtra Cosmopolitan Education Society which runs the college, talking "rudely" to parents and relatives of the 14 students. Inamdar is also asking policemen and his associates to "shoo away" them away, in the video.
Here's the video:
Shakila Sayyad, mother of 20-year-old Safin Sayyad who died in the incident, told PTI:
"If you see the video, you will come to know how rudely he behaved with me and other relatives. Instead of giving us hope and support, he hurled abuses and behaved insensitively."
Yesterday, the parents had claimed that they were pushed out of Inamdar's office. They said they had to pay for ambulance services from their own pockets and the college did nothing. 
When contacted, Inamdar refuted all allegations and said, "Some people in the garb of relatives were trying to blackmail me by talking about money." 
He said a committee has been formed to ascertain what went wrong during the picnic and if parents and relatives have some issues, they can make submission before the panel. Asked if he will apologise for his behaviour, Inamdar said, "There is no question of apologising. However, we are still with grief-stricken parents."