After Kanhaiya Kumar, Umar Khalid is perhaps the most infamous student of the Jawaharlal Nehru University involved in the controversial February 9 event that is at the centre of a national debate. He's been branded anti-national, been told that he's more dangerous to the nation that Maoists, and is currently absconding as he potentially faces being charged in the same sedition case as Kumar. Khalid was one of the organisers of the event on February 9 where anti-India slogans were shouted.
His father, Syed Qasim Rasool Ilyas, now has appealed to his son to surrender himself before a court and have full faith in the judiciary of the nation. But Ilyas has also sought an assurance from the government and police to ensure his son's safety if he faces the law. 
"I want Umar to surrender before court and face the law but I also want an assurance from the government and Police that he remains safe from the kind of treatment Kanhaiya Kumar has faced," he told ScoopWhoop. 
"It's up to judiciary to determine whether a person is guilty or innocent, not television news channels," Ilyas, who is the president of political outfit Welfare Party of India (WPI), said. "If there were 10 organizers of the event why is only Umar being singled out?"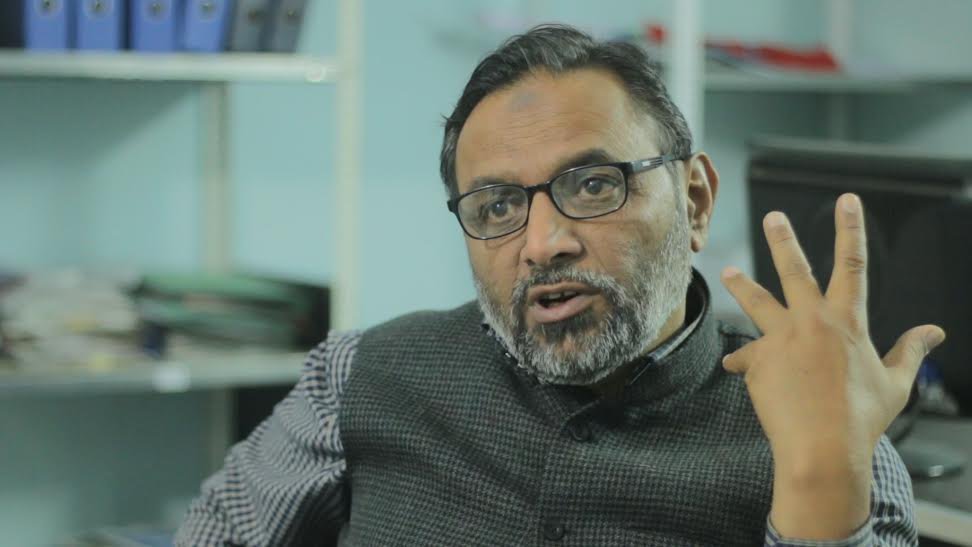 He also alleged there's a "deliberate" attempt to "unleash a malicious campaign of character assassination and branding Umar as a terrorist" by certain sections of electronic media due to his Muslim name. 
Describing Umar as a "meritorious student", Ilyas said Umar had received offers of scholarships from US universities but he refused saying "he wants to work for his own people in the country."  
"He never applied for passport. How can he go to Pakistan?" Ilyas said, refuting allegations made on some news channels that Umar had links with Pakistan-based extremist group Lashkar-e-Taiba. 
"Our whole family is disturbed. My daughters are getting threatening messages and emails on social media. Even my US-based daughter is receiving hate mails. I just received a threatening call from Australia from some unknown person who vowed to kill Umar – all because of a media trial," Ilyas said.  
While the JNU controversy refuses to calm down, Ilyas is worried about the future of his only son. 
"Do you think, he will ever be able to lead a normal life even when he's acquitted of all charges?" Ilyas asked. 
Watch the full interview here: 
Feature image source: ScoopWhoop/Ahmed Kamal Saifi