Just when television channels were shouting hoarse over the ongoing JNU crisis, Ravish Kumar of NDTV did something that has probably no parallel in recent television history. 
On February 19, for the primetime show on NDTV, he blacked out the screen. His message: TV debates are plunging us into darkness.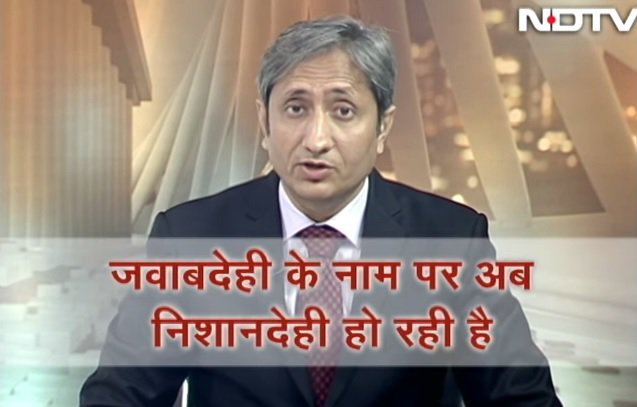 On most channels, the 9 pm slot is reserved for discussions where angry panelists hurl abuses at one another and scream at the top of their lungs. But Ravish Kumar did precisely the opposite: In his characteristic calm, but hard-hitting way, he took on these very discussions that, over the past few days, have been taking extreme stands based on what are now emerging as half-truths or plain lies.
All this in a 41-minute monologue.
He started with telling us how the television has become sick. "TV bimaar ho gaya, Use TB ho gaya hai," he began. Viewers could now only hear his voice, and see the text played out on the black screen. Next, they heard the barrage of screams from the panel discussions – the most prominent voices being that of Arnab Goswami of Times Now and Deepak Chaurasiya of India News.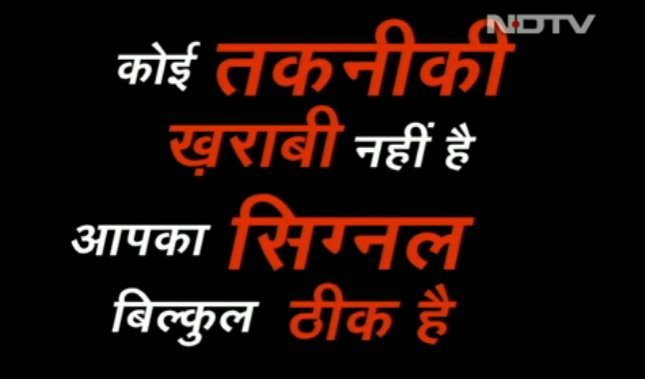 Telling the viewers that this is not journalism, Ravish thought aloud the mass concern: what if one of us is caught in a similar crossfire? Does the accused stand a chance for justice or simply get the media trial ruin his or her life?
This epic take by Kumar has gone viral, and arguably gives a near-perfect perspective on the 'nationalist versus anti-nationalist' debate.
Watch the episode here:
The video is certain to give you goosebumps, and could go well down in history as one of the most bold shows ever.